HOW TO SPOT AND AVOID FAKE / REPLICA OAKLEY EYEWEAR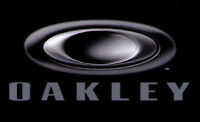 This guide provides detailed information about genuine Oakley glasses and sunglasses and how to avoid the fake versions.
Eyewear Clearance Limited has over 20 years experience in the eyewear wholesale industry. We want to help buyers avoid being ripped off with counterfeit Oakley glasses and sunglasses. Over the years we have come across many fake Oakley glasses and sunglasses so we know what you should look for to help determine the authenticity.
Fake manufacturers are incorporating more features within their frames to make them look genuine, so don't think that if one of the tips below is present in the frame that it is authentic, a genuine frame should show several of the signs below.



1. GENUINE OAKLEY EYEWEAR IS ALWAYS SUPPLIED WITH: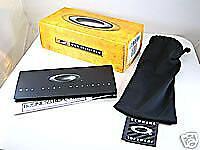 a. A cardboard retail box with a label on the side displaying a barcode, model name, frame and lens description. The box itself should have the Oakley logo displayed on it. The box opens and closes with small flaps, these are on both sides.
b. A microfibre pouch. Normally this is Black with a small rope tie on the end to close the pouch. There is always a label sewn onto the side of the pouch near the bottom with a 'O' symbol on it. The 'O' symbol is stitched onto the label and not printed.
c. Warranty registration booklet. This has the 'O' symbol on the front and normally unfolds into a larger document. It looks like a mini booklet when folded.
d. Product information sheet. Sometimes it is a small card that has 'Business reply mail' on the front which can be filled out to join Oakley's mailing list.


2. WHAT DO REAL OAKLEYS LOOK LIKE: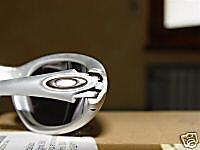 a. The 'O' symbol should be present on the frame bridge or the lens and the arms. Not all of these markings always show on a genuine Oakley frame.
b. Look for the 'CE' logo which is a quality standard symbol.
c. The build quality of Oakley eyewear is second to none. There are stringent tests performed on every frame prior to leaving the factory so if you can see any defect i.e paint peeling off, colour not even etc. this is possibly a fake frame.
d. Compare the sellers pictures of that model with pictures on the manufacturers website and other sellers. Look at the small details such as the logo location, frame colour and the lenses colour.


3. DESCRIPTION OF AN OAKLEY METAL VAULT: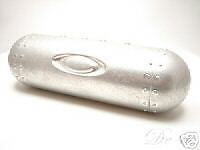 a. If the frame includes an Oakley Metal Vault, this is a brushed silver colour with a 'O' logo on it.
b. There is normally a rivet design around the case too.
c. The inside of the case consists of a Black cloth material.
GENERAL BUYING TIPS FOR AVOIDING DESIGNER FAKES:

a. Check feedback comments. Past buyers comments are an invaluable tool for determining if the seller has ever sold fake goods. Read comments from as far back as possible.
b. Where is the seller based? If the Sellers location is China and you are buying designer goods, there is a very high chance it is a fake as China is the world's biggest exporter of fake goods. (No disrespect to the genuine sellers in China).
c. Check the sellers other items for sale, if those look fake then you are taking a risk with the item you are interested in.
d. If the price is too good to be true then ask yourself why? Why would any honest business man or woman sell an item for way below its RRP price? A price which is similar to other sellers is usually a good sign.
e. If the pictures are copied from the manufacturers website or brochure then ask why is the seller not providing pictures taken by themselves. Is there something they don't want you to see?
d. Money back guarantee. If this is provided, then great, if not the seller is not allowing you to return the product which you are legally entitled to do under the distance selling regulations act.
Thank you for reading our guide. We hope it helps you to buy authentic Oakley eyewear with more confidence. If you still need advice, email us and we will be glad to help. Please don't forget to vote for this guide below.

Thanks
The Eyewear Clearance Team