Head designer for Chanel Karl Lagerfeld once said, "One is never over-dressed or underdressed with a "Little Black Dress." The famed LBD is a versatile essential in any wardrobe—chic and stylish without being overstated. When your LBD exudes a sexy vibe, make sure you choose accessories that play to its strengths for a stunning final look.
It's All About the Bling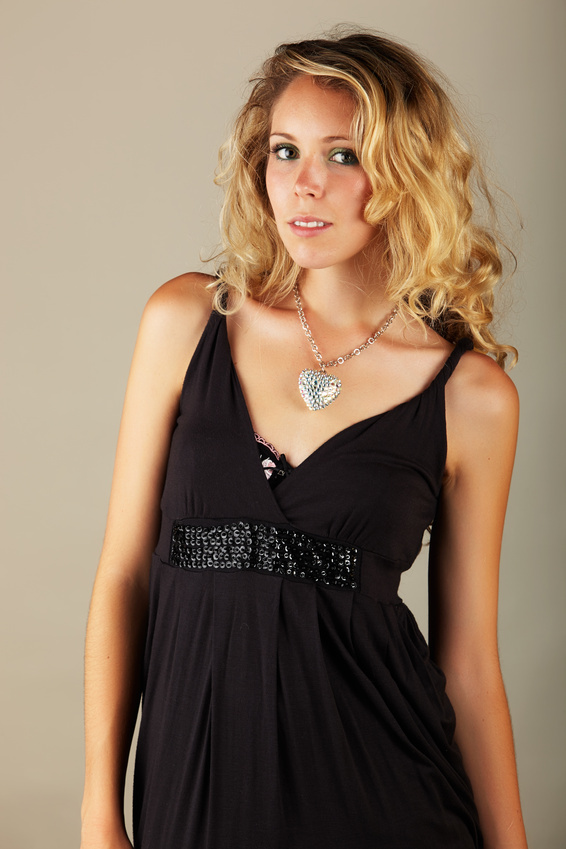 Glitzy accessories add the right amount of sex appeal to any LBD. The simpler the dress, the more you can add. Pick one or two pieces that have mixed metals so that you can incorporate silver and whatever colour golds you want. Make your wrists pop with rhinestone bracelets, or go for sleek enamel and bold cuffs. Long necklaces make your frame look longer and leaner. If you do not have a statement necklace, improvise by layering several necklaces together. Choose different weights and thicknesses, incorporating a simple pendant with heavier necklaces or even strings of pearls for a timeless look. Round out the look with statement earrings or even a brooch.
Add Some Flirty Tights
Sometimes it may be too cold for that LBD, but a pair of tights lets you wear your favourite dress all year round. Rather than plain stockings, look for a flirty pattern, such as polka dots. For very cold weather, look for opaque tights in interesting knit patterns or even coloured tights in jewel tones or other bold hues.
Never Forget the Shoes
A pair of court shoes makes an LBD acceptable for office wear, but when the sun goes down, break out something bolder. Add a pair of animal print heels, such as leopard, or go for another bright, bold colour. Red and black is a classic combination with plenty of sex appeal. Strappy sandals and even wedges with glitzy details and embellishments take the ensemble to another level, too.
Make It Pop with Colour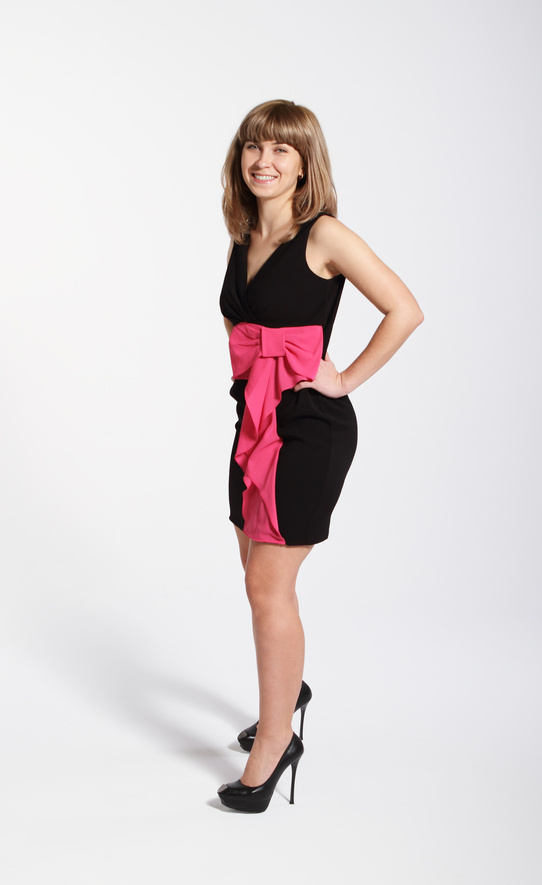 Step out of the mould and add a burst of colour to the ensemble. A colourful belt around the waist or, as mentioned, shoes in a brilliant hue. Colourful shoes pair well with a matching handbag, but feel free to break that rule. Add a neutral coloured handbag to colourful shoes, or switch it up and add a neutral pair of shoes with a distinctive purse, such as a metallic clutch.
Go for Edgy
Throw on the leather jacket or animal print accessories: a scarf or pashmina, for example. A pair of tall punk rock boots with platforms and a chunky heels are the perfect complement, especially when paired with silver chain jewellery or even a pair of gloves: elbow length ones are more formal, but short or even fingerless add to that modern, edgy look.