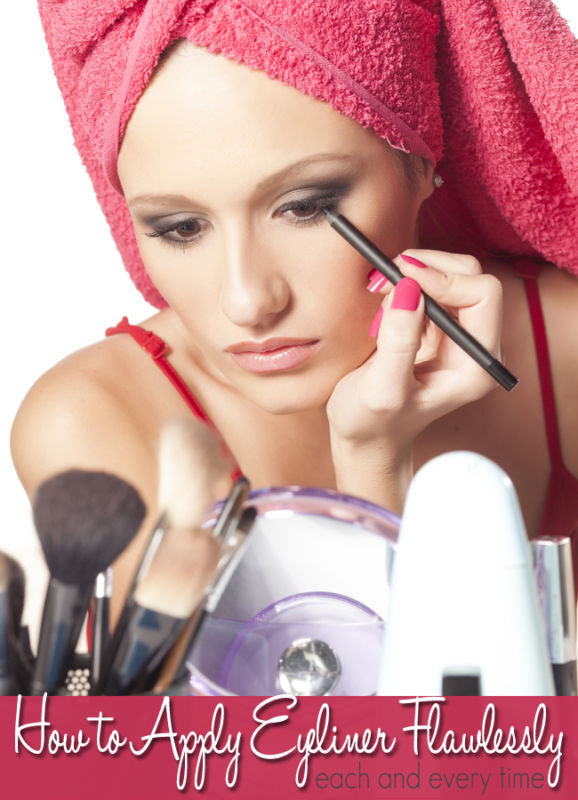 To apply eyeliner like a professional, you need a steady hand and the right eyeliner for the look you want. It is not all that difficult, I promise. If you are going for a natural makeup look or want to make a bold statement with your eyeliner, there are easy ways to do it with your eyeliner when you follow these easy tips.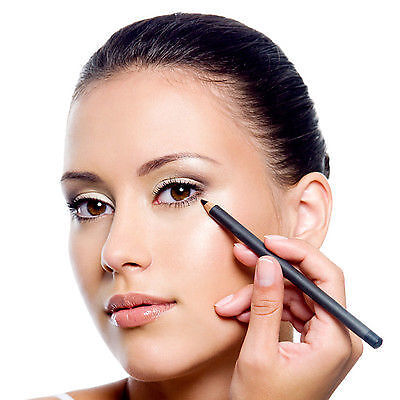 Natural Eyeliner Look
If you are going for a natural make up look, do not line the entire eye or apply a thick liner across the lash line. Simply line the upper lid with an eye pencil like
Clinique Quickliner for Eyes
or
MAC Pro Longwear Eye Liner
in a narrow line across the upper lash line. Skip the bottom lash line entirely. This will open up the eye for a fresh, wide awake look - perfect for day time. Also, use a brown or grey shade instead of black eyeliner colour for more of a natural look as well.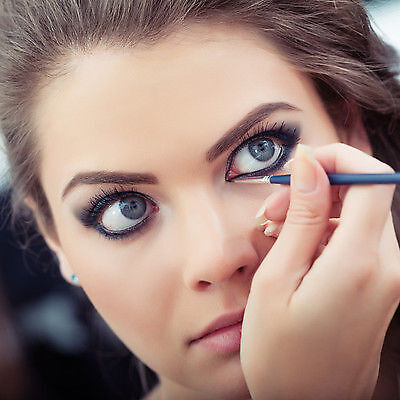 Bold Eyeliner Look
For a bold eyeliner look, start by lining the upper inner rim of the waterline of your eye (also known as tight-lining) with a black eyeliner. It is important to use a waterproof eyeliner. This deepens the look of the natural lash line and adds instant drama before you even begin. For this, I like Urban Decay
24/7 Glide-On Eye Pencil in Perversion.
Next, take a liner such as
MAC Kohl Power Eye Pencil
or
Bobbi Brown Long-wear Gel Eyeliner
and apply it to the upper lash line in thicker line. Next, take a smudge brush and quickly smudge the liner out to give it that smokey look. Repeat the process on the lower lash line, except keep the liner as close to the lash line as possible and don't go overboard. Too much eyeliner beneath the eye can close in the eye and actually makes the eyes appear smaller.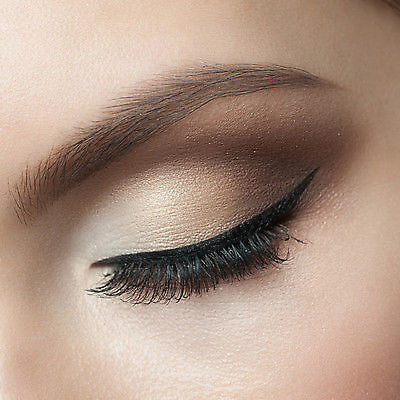 Winged Out Eyeliner Look
Mastering the perfect winged out lash look is not as difficult as it seems when using the right eyeliner and a bit of practice. You need a great felt tip eyeliner and
L'Oreal
and
COVERGIRL
both make some really great felt tip liners. Apply the felt tip liner right along the base of the lashes, from the inner corner of the eye to the outer corner. With the ultra-defined felt tip, you can get the rich black liner all into the lash bed, maximizing the look of the lashes. Next, at the outer corner, while the liner is still damp, take your finger and gently but quickly extend the liner up and out with your finger to achieve the perfect angle and extension.
Need some great all around eyeliner suggestions? Check out my
eyeliner collection
which features the best eyeliners in all different forms; pencil, pot, liquid, gel and more.
If you like MAC Cosmetics, check out which MAC Cosmetics the pros keep in their kits (including eyeliners!) in my guide here:
Best MAC Products