So, So Many out there and there is a HUGE difference in the quality of fakes and genuine Lanvins.
I am focusing on the classic cap toe tennis shoe, all leather or patent/suedes.
1. All genuine ones are made in Italy or Portugal and this is printed either under the tongue or on the side of interior. If this is not shown in photos then all you need to do is message the seller and ask what is printed inside, if they do not answer your question then it's very likely they are fake.
Fakes ones generally have just a european size and no country of manufacture.
Genuine ones have country of manufacture(Italy or Portugal) and a UK size.

2. The Logo stamped on the sole. Fakes logo is not as fine and sharp at the top and bottom of letters, it is fatter.
Photo below shows Fake on Left, authentic on right.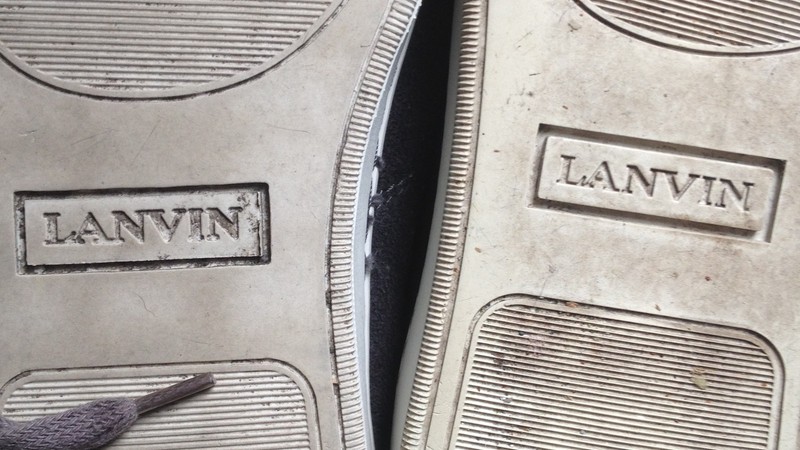 3. The stamp on the insole. Authentic Lanvins have a crisp impression, fakes have a fainter, slightly smaller stamp.
Photo shows Genuine above and fakes below.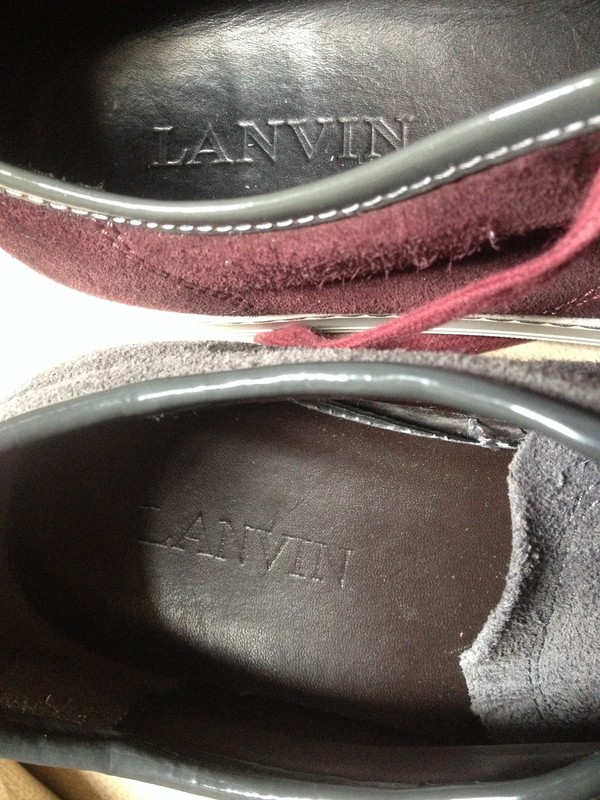 other indicators of fakes include the logo around the lace hole(should be neatly centred around the circle, not almost touching the edges). the curved line on the midsole should always line up with the start of the cap toe.
First rule is always check/find out what is printed inside.
I have mistakingly bought fakes in the past, as you can see from the photos, so i have had the chance to compare them to real ones and the difference is massive, the toe shape is all wrong, they weigh about half the weight and are all floppy and soft and look terrible on feet. The patent line parts are not flat to the shoe and are untrimmed on the inside.