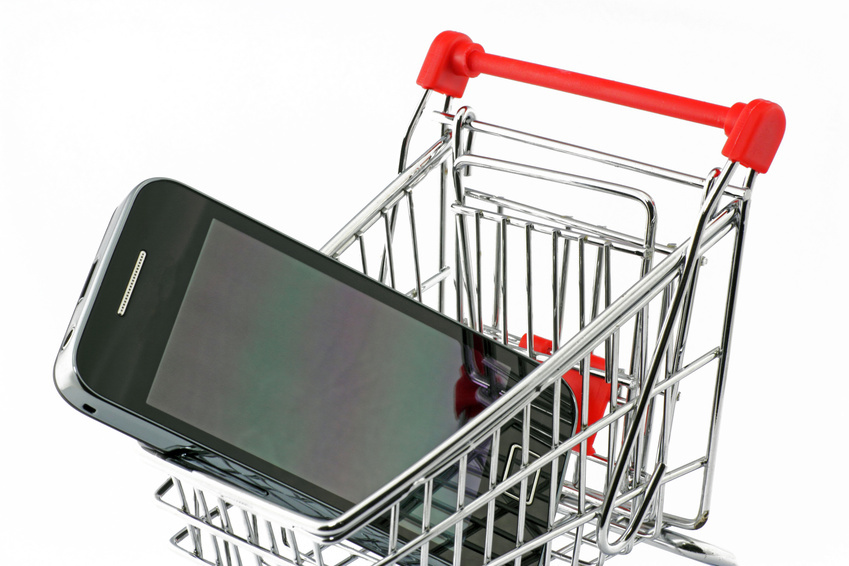 3G mobiles and smartphones are third generation phones. This refers to a new wave of mobile phones that were the first to use wireless technology to connect to the internet. 3G mobile phones and smartphones exploit this ability in numerous ways, from browsing the web to emailing and downloading music tracks.
Choosing 3G Enabled Mobiles and Smartphones
3G phones offer several benefits over their predecessors, 2G or second generation phones, and most modern handsets are now 3G enabled. There are a few points to be aware of when purchasing a 3G enabled mobile or smartphone, and these will be discussed below.
Handset
Because so many modern phones are 3G enabled, there is a huge amount of choice when it comes to the type of handset that can be chosen. They tend to fall into two basic categories – feature phones and smartphones.
| | |
| --- | --- |
| Feature Phones | At the lower end of the 3G range are relatively simple handsets, often known as feature phones, with limited web browsing and other internet functions, including emailing and possibly social media apps. These phones tend to have rather more basic cameras, typically with a resolution of about 2 megapixels. |
| Smartphones | At the higher end of the 3G range are smartphones with faster processors and advanced internet functions. Smartphones look and act in many ways more like a computer than a phone, and are often considered a hybrid between the two. Browsing the internet is easy, and there are a huge number of apps that can be downloaded. Smartphones with touch screens allow easy access to all the phone's functions, and the screens are larger with better resolution. Smartphones also have better, higher resolution cameras with the capability to take excellent pictures. |
Operating System
Smartphones, like computers, have different operating systems that run the different programmes on the phone. Which operating system the phone uses affects the apps that can be used on the phone. There are several operating systems, the main ones of which are outlined in the table below.
| | |
| --- | --- |
| Android | Android is the most popular operating system available and has many advantages over other operating systems. Phone owners benefit from its simple user interface and enormous range of apps, many of which can be downloaded for free. Android can run several apps at once to allow seamless multi-tasking. It is also easily customisable to suit individual requirements. Most phone manufacturers include handsets that can be used with Android in their range. Android is designed to integrate with the Google desktop environment and features on phones like the Samsung Galaxy S7. |
| Apple iOS | Apple iOS benefits from an intuitive and user friendly multi-touch interface. Thousands of apps and games are available – iOS has the largest collection of apps of any mobile operating system. iCloud can store users' music, photos, documents, contacts, and much more as well as making them available on connected devices such as a Mac or iPad. Together with voice activation software, advanced graphics, high level security features, inbuilt accessibility, and easy updates, there are numerous benefits to using Apple iOS. This features on the new iPhone 6s. |
| BlackBerry | BlackBerry 10 has been praised for its excellent interface and web browser. BlackBerry 7 and previous versions also benefit from fluid interfaces and fast, responsive Liquid Graphics. This all benefits the range of apps and games available, but the disadvantage with BlackBerry is the more limited number of apps available compared to Android or Apple iOS. BlackBerry Balance is a feature designed to keep personal and business information separate and secure. |
| Symbian | Symbian is Nokia's operating system, available for use with a wide variety of handsets, including both touchscreen and QWERTY handsets. The operating system is designed to be energy efficient, partly because internet connection is not required at all times. Together with superb multi-tasking capability and a good selection of apps, Symbian is one of the easiest operating systems to use. Navigation and voice guidance are additional features. |
| Windows (WinMo) | WinMo, the Windows operating system for mobiles, benefits from excellent multi-tasking capability, the ability to hold a huge number of apps either on system memory or external memory cards, and high quality apps. Compared to some other user interfaces, WinMo is not quite as cutting edge in design or style, but this is improving. One of the big advantages WinMo has over other operating systems is its ability to integrate seamlessly with Windows for desktops. |
SIM Status
When buying a 3G enabled phone, there are a number of options when it comes to the SIM card status required. These are outlined below.
| | |
| --- | --- |
| Contract | Typically mobile phones and smartphones are sold with a contract for terms ranging from around 12 to 24 months. This makes the cost of the handset cheaper, so is useful for those without the cash for a new handset upfront, but it does tie the user into a specific network provider and monthly payments. |
| SIM Free | SIM free phones come without a SIM card. They may still be locked to a particular network, but the user can choose the payment plan. They may also be unlocked. If not tied to a network, the cost of the handset may be more expensive. |
| Pay as You Go | Pay as you go handsets are paid for upfront and come with a SIM card that can be pre-paid before making calls. They are typically locked to a certain network. They are a good choice for those that use their phones infrequently. |
| Unlocked | Unlocked phones are not restricted to a certain network. If bought new, this means that they can be quite expensive because the network provider has no guarantee of recouping costs through fixed monthly payments. It does give the user more flexibility and choice. |
Data Capacity
One of the important things to check out when purchasing a 3G enabled mobile and tariff is the provision for data usage. 3G phones are designed to be able to transmit large amounts of data – this is necessary for certain internet functions such as video streaming – so it makes sense to take advantage of this with a tariff that offers a decent data usage. Downloading uses up the data allowance just as calls and texts do, and if it is exceeded, extra charges may apply.
Conclusion
Buying 3G enabled mobiles and smartphones involves consideration of factors such as the type of handset required and operating system. If you are looking for a cheaper alternative, you can always purchase a refurbished mobile. There are various types of handset available, which fall into the two basic categories of feature phone and smartphone. Feature phones are the more basic, with limited web browsing capabilities and typically low resolution cameras, whereas smartphones are more similar to computers in their user interface, with numerous apps and high resolution cameras. Which operating system is chosen affects factors such as the display interface, graphics, number and quality of apps and document storage. Other factors to be considered when buying a 3G enabled phone include SIM card status and data provision.