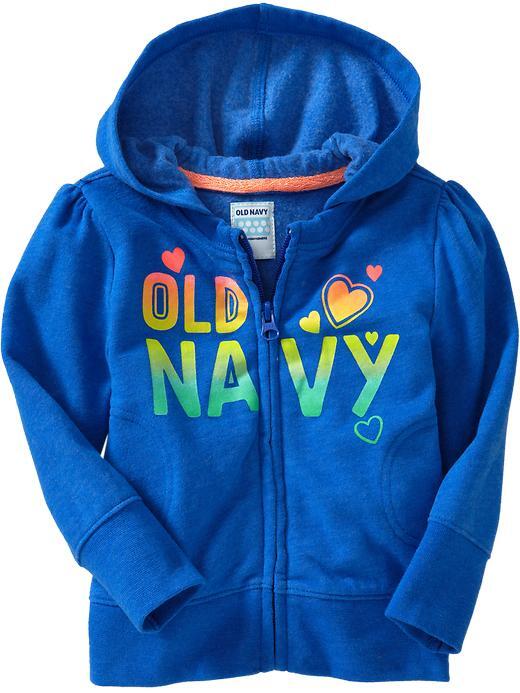 Hoodies vary widely in concern to both style and cost. Due the extensive range of options available on the market, purchasing an affordable hoodie tends to be somewhat of a nightmare. With the appropriate shopping strategies, however, men of all ages are able to find a more than adequate hoodie for any occasion. Engaging in shopping practices outside the ordinary, can aid customers in obtaining quality clothing at relatively inexpensive prices. Understanding the needs of the individual, however, is just as important as finding a reasonably low price.
Those who shop exclusively at retail stores and traditional brick and mortar stores miss out on the wider selection and price offerings, of online marketplaces such as eBay. Perusing products featured throughout the list of sellers that are available on eBay, allows consumers to shop through multiple stores simultaneously. Before shopping, consumers should first be sure to determine the type of hoodie needed. Focusing on size, needs, style, material, and brand are all important steps that one should follow before purchasing a high quality hoody.
Determining Hoodie Sizes
Buying a hoodie that does not fit, is quite simply a waste of money. Luckily, there are a variety of steps that can be taken to avoid such a catastrophe. Being properly measured before purchasing one or several hoodies is always a good first step to take. Comprehending the washing procedures for a hoodie, before introducing it to detergent, is also an extremely important step. Without the right sizing, consumers can end up with several unwanted, and rarely worn hoodies.
Sizing
Sizing is one of the first steps towards purchasing almost any type of clothing. The easiest way to be correctly sized is to visit a professional tailor and to write down the measurements that they have provided . Those who want to save a little bit of cash, however, should consider simply visiting a traditional clothing store to try on a few varieties of sizes. Every brand, however, tends to have slight to moderate differences in the measurements. Consumers who are brand loyal, might be better served by trying on a hoodie from that specific company before considering a purchase.
The First Wash
Since most hoodies are made of natural fibres that are somewhat susceptible to shrinkage, hoodie owners need to carefully follow washing instructions. If a tag on a hoodie says to wash in warm water, wash it in warm water. No matter what the fabric of hooded sweatshirt, be sure to avoid a machine dry cycle. Machine drying, especially after the first wash, tends to shrink a hoodie. Even after the first wash, drying a hoodie by hanging it up, is an intelligent strategy to avoid shrinkage and fibre loss.
Affordable Hoodie Materials
Affordable hoodies are utilised as casual wear, athletic wear, and even semi-formal wear on some occasion. The range of hoodies on the market offer consumers a choice for nearly every situation. Understanding the different materials available, can help to educate hoodie buyers on the options available to them. Whether a hoodie is made up of natural fibres or synthetic materials, there is a hoodie option available for most requirements.
For a hoodie that is both lightweight and breathable, consumers should consider purchasing a cotton hoodie. These hoodies are made of all natural material that tends to be kind to those with allergies, as compared to more synthetic materials. Cotton hoodies range from lightweight athletic options, to more insulated varieties, that are delineated for colder climates. Consumers in the market for an athletic hoodie, should keep in mind cotton as a logical option. Washing a hoodie made completely of cotton, however, can be tricky. Make sure to seldomly machine wash such a hoodie and never, under any circumstance, machine dry the garment.
Anyone who resides in a cold region where wind whips from side to side is likely to find fleece hoodies as the most useful hoodie option. These hoodies are designed from top to bottom to provide insulative warmth. Fleece hoodies tend to be comprised of a heavier fabric, and should be purchased with caution by those who dwell in temperate areas. Hoodies constructed with a fleece design are usually quite affordable as well as warm. Although not as stylish as some other materials, fleece hoodies are able to keep individuals well insulated in frigid climates.
Synthetic Materials
Hoodies are also commonly designed with a range of synthetic materials. The North Face and other similar companies have made a business out of selling unique hoodies made from insulative synthetic materials. Synthetic material hoodies are sometimes inexpensive compared to hoodies constructed with all natural fibres. These hoodies are often somewhat irritating to those with allergies to such materials, but make up for that with natural fibres bonded to the inner lining. People seeking a more modern option, designed for extremely cold climates, tend to lean more towards synthetic materials than cotton and other natural fibre hoodies.
Unique Hoodie Materials
Although cotton and synthetic hoodies tend to dominate the market, several unique options exist for savvy consumers. Some individuals find that canvas hoodies are both stylish, and comfortable. People interested in a more specific style, such as a Mexican Baja style hoodie, are likely to find several hoodies constructed primarily of hemp. Hoodies made of canvas and hemp are more striking than hoodies designed with more traditional materials such as cotton or fleece. The style of the hoodie is often what determines what type of material is utilized in the design of a hoodie.
Affordable Hoodie Styles
Affordable hoodie styles exist in nearly every hoodie category. Searching high and low for a name brand, comfortable hoodie, tends to be quite time consuming. In order to find a more extensive selection, without wasting time and petrol, consumers should consider taking advantage of online marketplaces such as eBay. Styles such as university hoodies, winter hoodies, and athletic hoodies, are all available through the various sellers that make eBay their home.
Some of the more affordable hoodies available are lightly used university and sports hoodies. Purchasing used clothing, however, can be a confusing and difficult avenue to explore. Make sure to look through online listings that offer various pictures of the actual item being sold. Scrutinise the item for rips, tears, and stains in order to avoid a heavily used hoodie. A single stain, however, should not be a deal breaker. Spot treatments, along with and a little elbow grease, can remove quite a few set-in stains. With a seldom-used hoodie, consumers are able to discover affordable hoodies from brand name manufacturers.
Affordable Hoodie Brands
The majority of popular name brand clothing manufacturers, offer several hoodie options to customers of all ages. Ralph Lauren, Adidas, and Lonsdale, all offer dependable hoodies that are designed to be worn with any season in mind. Although more name brand options tend to cost slightly more, lightly used hoodies and wholesale options through sites such as eBay, offer affordable choices for higher end, as well as lower end hoodies.
One of the first companies to distribute large quantities of hooded sweatshirt was the company Champs. With movies such as Rocky and many others, the hoodie experienced a huge rise in popularity. Originally purposed to keep workers in the packing industry warm, hoodies have since spread into nearly every end of society. Skateboarders, university students, and even people just working around the house often used hoodies as an everyday wardrobe choice. Although not designed for formal situations, hoodies tend to be sufficient for everyday use.
Using eBay to Purchase Affordable Hoodies
Restricting shopping to traditional brick and mortar stores, increases the amount of time it takes to find a quality hoodie option. Online marketplaces such as eBay, offer detailed search tools and thousands of sellers in one convenient place. Perhaps the easiest way to acquire an affordable hoodie is to visit the eBay homepage and type "hoodie" into the searchbar. After a quick search is conducted, users might want to narrow down results a little further. With the advanced search feature, consumers are able to more accurately comb through listings for the hoodie desired.
Shopping through eBay also offers individuals the chance to acquire several hoodies at once for a more affordable option. Typing in "lot" or "bundle" before the term hoodie, or any other item, often brings up auctions for several items that are for sale at prices well below retail value. These lots are listed by sellers that range from department store fronts to boutiques, and even local sellers. If choosing between listings is still too difficult, consider weighing detailed seller ratings with prices and hoodies offered.
Conclusion
Although shopping for the perfect hoodie tends to be overwhelming, tools such as eBay allow consumers to browse through hundreds of options, right from the comfort of one's own home. With lightly used options, individuals are able to discover affordable hoodie options with just the click of a button. Before committing to a purchase, however, people of all ages need to determine size needs and desired materials. Utilizing advanced search filters through eBay allows shoppers to quickly find adequate sizes.
Almost every popular clothing brand offers hoodie options for the savvy shopper. Some brands, such as Ralph Lauren, tend to be more highly priced. However, lightly used options and wholesale sellers, make purchasing such a hoodie much more affordable. Hoodies are designed to be heavily used and tend to be constructed with more durability in mind. As an everyday piece of clothing, finding a comfortable, attractive hoodie option is essential to one's wardrobe. Finding the perfect hoodie can help keep individuals warm, stylish, and content in any weather.