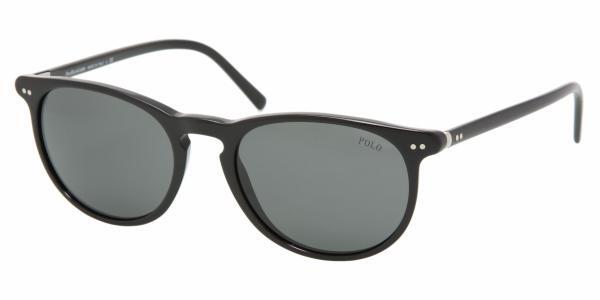 Buying affordable sunglasses without sacrificing quality can be easier than it seems. Sometimes the only difference between an expensive pair of sunglasses and a cheaper pair is the logo. Many buyers are willing to pay extra for the branded version, but those looking to cut costs may be wise to search for sunglasses by less popular designers or that do not carry a designer name. Buying a good quality used pair of designer sunglasses is another viable option. Women's sunglasses are not only a fashion accessory, they are also designed to protect the wearer's eyes from the damaging effects of the sun's UV rays.
Sunglasses are available in a wide array of shapes, colours, and materials. Shape is often dictated by the frame. The colour of the sunglasses can refer to the colour or the frame or the colour of the lenses. Tinted lenses offer a unique style and affect the wearer's visibility. When purchasing affordable sunglasses buyers should consider the components of the sunglasses, their features, and the different styles. Affordable sunglasses can be bought from bricks and mortar opticians, department stores, and online retailers such as eBay.
Components of Affordable Sunglasses
All sunglasses, regardless of price, are generally made up of a frame, lenses, and a nose bridge. The frame is responsible for holding the lenses in place securely, while the lenses shield the wearer's eyes from the sun. The nose bridge elevates the sunglasses slightly away from the face.
Lenses
Lenses should clear the wearer's line of sight and prevent any blurred vision that is often associated with light frequencies. In order to accomplish this, lenses are made in a wide array of colours, each colour catering to a specific situation. The table below provides in depth descriptions of the effects of lens colour.
Lens Colour

Description

Grey

Reduces the overall amount of brightness with the least amount of colour distortion

Offers good protection against glare

Ideal for driving and general use

Yellow and Gold

Reduces the amount of blue light

Distorts colour perception

Ideal for water and snow activities

Amber and Brown

Reduces glare

Distorts colours, but increases contrast and clarity

Ideal for general use

Green

Filters some blue light

Reduces glare

Highest level of contrast and greatest visual acuity of any tint

Purple and Rose

Best contrast against green or blue backgrounds

Ideal for water sports
When considering tinted lenses, be aware of the effect of the colour of the lens. For example, red, grey, green, and brown lenses minimise colour distortion and are best suited for driving. Whereas yellow lenses provide better contrast enhancement and are best suited for water sports.
Frames
Frames are available in an array of materials, designed to benefit the wearer. While nylon frames are lightweight and flexible, metal frames are more rigid. Frames can surround the lens completely, go around only half of the lens, or be absent for frameless sunglasses.
Nose Bridge
The nose bridge provides support between the frame and the face. It also prevents the formation of pressure marks that often result from the weight of the lenses or frame on the wearer's cheeks.
Features of Sunglasses
When searching for an affordable pair of sunglasses, it is important to invest in certain features. These features can influence the comfort and effectiveness of the sunglasses.
Polarised Lenses
Lenses may be polarised in order to reduce glare. Glare is especially distracting on flat surfaces, particularly when they are wet, such as a pavement in the rain. When light is reflected off these surfaces, the bright spots produced can hinder a woman's visibility. Therefore, polarised sunglasses are best suited for women who enjoy water skiing or snow skiing.
UV Protection
A good pair of sunglasses will offer the wearer UV protection, blocking out all of the sun's harmful rays. Cataracts and other eye problems can stem from long term exposure to UVA and UVB rays. The level of protection ranges between sunglasses, but for optimal protection, buyers should purchase sunglasses that offer 100 percent UVA and UVB protection.
Mirrored Lenses
Mirrored lenses contain a reflective optical coating that causes the lenses to look like mirrors. These coatings come in various colours and are designed to limit the amount of light that enters the wearer's eyes. They may cause a slight brown or grey tint to the wearer's vision. Mirrored lenses are ideal for sand, water, and snow conditions. They are also useful in higher altitudes.
Gradient Lenses
Gradient lenses are tinted from the top down, with the top of the lens containing the darkest tint. These lenses are ideal for driving as they screen the eyes from overhead sunlight, while allowing light to enter through the bottom of the lens so the wearer can still see the road.
Types of Sunglasses
There are many different types of sunglasses. Each type offers the wearer a unique style and is composed of various features. In order to determine the right pair, buyers should consider the type of activities that they will be engaging in while wearing the sunglasses.
Cat Eye Sunglasses
Cat eye sunglasses are considered retro and have frames that are upswept, resembling a feline's slanted eyes. Their frames tend to be thicker than those of other types of sunglasses. The arms of the sunglasses are often attached at the top corners of the frame.
Sports Sunglasses
Sports sunglasses are recognised for their lightweight, shatterproof design. This eliminates the possibility of fragments of the lenses or frames entering the wearer's eyes during contact sports. Rather than glass, sports sunglasses are made of impact resistant plastic and carbon fibre, and their lenses have scratch resistant properties. Sports sunglasses often contour the wearer's face, and are held in place securely with an elastic headband and rubber arms.
Aviator Sunglasses
Aviator sunglasses were originally created by Ray-Ban. Since then many generic brands have been modelled after them. Aviators are characterised by their oval shape and silver or dark grey iridescent lenses that are set in a silver frame. More traditional styles may feature military green tinted lenses in a gold frame.
Wrap Sunglasses
Wrap sunglasses are designed to contour the wearer's face, and so are ideal for high volume activity. These sunglasses have thick frames and arms that shield the eyes from all angles, offering added wind, debris, and UV protection. In addition to their thick frames, their arms and lenses are substantial making them more durable than other sunglasses. Wrap sunglasses are lightweight and generally contain flexible frames. While designers such as Dolce & Gabbana, Gucci, and Oakley are known for their wrap models, this eyewear can also be purchased for more affordable prices from less well known designers.
Finding Affordable Women's Sunglasses on eBay
Depending on the type of sunglasses that you are looking for, the activities you will be wearing them for, and the condition that you want them to be in, you can find a huge selection on eBay. To shop for affordable sunglasses, simply go the the home page, and enter any type of sunglasses such as "women's cat eye sunglasses" into the search box. This gives a selection that can be browsed through.
A wider selection of search results is displayed after entering "women's sunglasses" into the search box. This list includes items that you may not have thought of. Used sunglasses are an excellent source of affordable sunglasses. To find these, select the "used" condition from a general search, or incorporate the term into the key phrase, for example, "used women's metal sunglasses".
Before completing any purchase on eBay make sure that you are satisfied with what you have read in the item description. This should include full details of the sunglasses including size, colour, lens type, UV protection, and any interesting features. You will need to factor postage and packaging into the final price. When selecting a seller take note of their feedback scores. If any questions remain after reading the item specifics, then feel free to contact the seller directly using the "Ask a question" link.
Conclusion
Buyers can find affordable sunglasses at retailers such as eBay without having to compromise quality for price. Affordable sunglasses are a good idea for women who do not wish to invest a lot of money in a pair of brand new designer sunglasses. Affordable sunglasses can be worn water skiing, snowboarding, hiking, and on the beach without having to worry about the consequences of losing or damaging them. Although the buyer may initially be drawn to a pair of sunglasses because of their low price, it is important to invest in sunglasses that offer UV protection. Depending on the intended use of the sunglasses, women may also choose ones that have lenses that are polarised, mirrored, or gradient. Gradient sunglasses are ideal for those who drive a lot, while polarised sunglasses are better suited for holidays in the water and snow.
Buyers should also consider the type of the sunglasses. Many types are associated with a name brand designer. However, many lesser known companies produce sunglasses that are similar in style and contain many of the same features. Those who are willing to do without the designer logo will find that there are many affordable options on the market. There is, of course, the option of buying a pair of used sunglasses, which makes designer models more affordable. Finding the perfect pair of affordable sunglasses is possible with just a little bit of research on eBay.