Known for his dedication to the British fashion industry, the late Alexander McQueen was an iconic stylist. In the hands of equally adventurous designers, his legacy continues, and fans of this British fashion house wear its styles with pride in the form of Alexander McQueen scarves and numerous other items. When choosing a scarf, the seasonal trends and colours play a key role in making the right statement.
Alexander McQueen's Signature Designs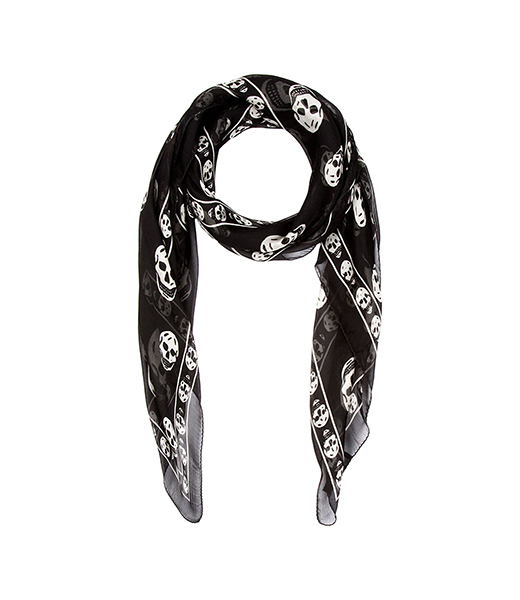 Each year, the brand executes a signature design that makes the scarves worth wearing. One example is the Alexander McQueen skull scarf, which features a series of large skulls across the fabric. Blending chiffon with a variety of colours, the scarves are lightweight and ideal for accessorising spring outfits. One of the more versatile designs from this collection is the black and white Alexander McQueen skull scarf, which goes nicely with many other colour combinations.
Purpose of the Scarf
Most ladies' fashion scarves come in lightweight materials. An Alexander McQueen scarf is usually no different, which means it may not be suitable for winter wear. Although these scarves look pretty, they lack the insulation wool scarves offer. As a result, they may work best as purely fashionable items for indoor wear. For evening wear, a scarf that resembles a pashmina shawl is a great way to protect exposed shoulders from nighttime air.
Pairing a Scarf with Other Items
Accessories should always work in harmony with each other. An effective way to ensure this happens when wearing an Alexander McQueen scarf is to wear an understated accessory from the same collection. An Alexander McQueen ring is a simple way to unify accessories without going into fashion overdrive. Matching the colours in a scarf with existing items in a wardrobe is a great way to create the perfect look. When in doubt about the look of a scarf, matching according to colour is always a reliable choice.
Matching a Scarf with a Complexion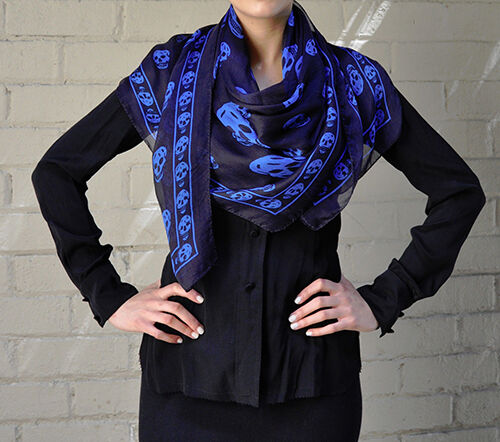 Everyone loves to wear colours that beautifully accent the complexion. Women of colour and ladies with olive skin may benefit from wearing citrus shades, such as orange, yellow, and lime. A blue Alexander McQueen scarf is also a good choice if the shade is vibrant. Those with pale complexions may want to try daring shades that sharply contrast with their skin. A red scarf looks great on pale skin, as does a hot pink scarf.