Alexander McQueen shoes feature up-to-the minute styles for both men and women. The wide variety of shoes in leather, canvas, and manufactured blends provide owners with elegance and sophistication, from the most practical boot to highest high heel. Selecting the correct shoe for any occasion is a snap when you choose Alexander McQueen footwear.
Measure Both Feet
There is no standardised shoe size chart used around the world that perfectly reflects the size used by individual manufacturers; however, it is still possible to find men and women's shoes that fit. It is best to take accurate measurements of both feet and compare the measurements with the Alexander McQueen size chart. Be sure to measure in the afternoon because feet swell during the day.
Alexander McQueen Women's Flats and Sandals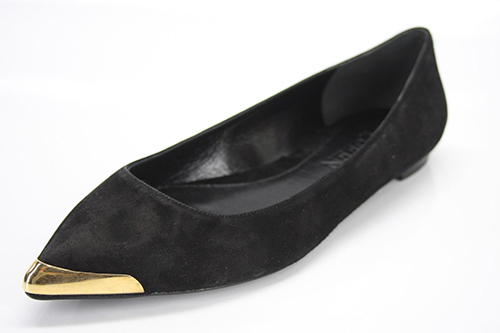 Cute flats and sandals are always popular and McQueen Shoes has a lovely selection. A metal toecap suede ballerina style in black is a good option for both casual day wear and an evening out when high heels are just not an option. The classic flat sandal with the McQueen signature skull in traditional inky black or a cute pink skull sandal is perfect with a sundress, shorts, or those summer jeans. For the young and daring, bikers boots in suede or leather are a good match with leather trousers, studded jeans, or even a cute skirt.
Alexander McQueen Women's Dress and Evening Shoes
When you want to put on the Ritz, nothing does it like a sky high heel paired with an evening gown or short cocktail dress. The studded Armadillo sandal with a great heel, zip closure, studded toe detail, and symmetrical straps pairs with a knitted pencil dress or a slit skirt. A suede pointy pump in black and tan takes the office wear to an evening event with style.
Alexander McQueen Men's Casual Shoes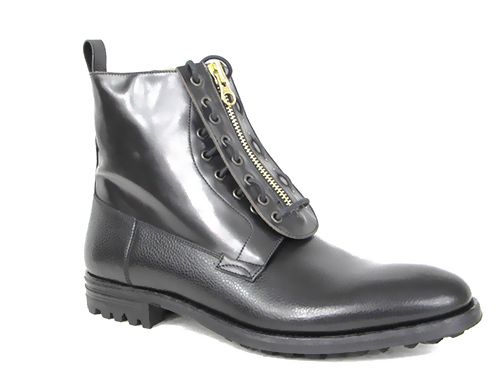 They say the clothes make the man, but not without good men's shoes. Well-chosen shoes complete the outfit, whether the activity is kicking around a football or tramping about the country on a hike. Comfortable and well fitting, Gable motorcycle style boots with three buckles keep your feet safe and warm while a leather covered studded high top is just the ticket for a casual outing.
Alexander McQueen Men's Dress Shoes
McQueen designs dress shoes to go from the casual office to an evening dinner date or event with style and aplomb. A Derby lace up in leather with leather soles and standard heel is perfect for a three-piece dress suit at work or a wedding. A leather double buckle traditional monk is a good shoe for any occasion. In addition, with a fringed moccasin, your feet can be comfortable and casual for a day at home or meeting friends for coffee.