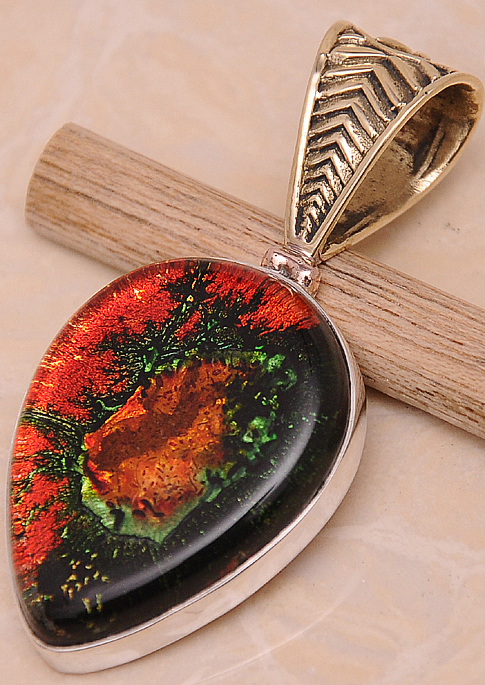 Art Deco is one of the classic styles of jewellery, and women today are still interested in acquiring earrings and other pieces from the era. When a lady thinks of Art Deco earrings, she may think of long, dangling earrings because this was very popular, but Art Deco also includes other styles. If a woman is looking for Art Deco earrings, she should be aware of the history of the Art Deco movement, as it lasted for a relatively short time, but it had a lasting impact on design.
Art Deco jewellery boasts a number of interesting features that buyers should know about. This style of jewellery incorporates a lot of motifs and features from different periods, including Art Nouveau and Egyptian and Greek designs. These designs use rich jewels, including diamonds, emeralds, and sapphires. Precious metals, including gold and platinum, were common, as well as more basic materials like wood, coral, aluminium, Bakelite, and other plastics.
A number of designers made signature pieces during the Art Deco era, and it is also possible to find modern reproductions of those pieces today. Reproductions are often available at typical jewellery stores, but real antique pieces are usually only found in antique shops or specialty jewellery stores. Large online marketplaces, such as eBay, usually feature a selection of both antique and new pieces.
History of the Art Deco Period
The Art Deco period was a time in history from approximately 1920 to 1930. The style was named after a style of art that was first recognised at a fair in Paris. During this period after World War I, women started wearing a lot more jewellery. This form of art utilised designs from the Art Nouveau period, along with rich diamonds from the Edwardian period, to create a whole new look. The era also drew upon styles from other periods in the past, including Ancient Greece and Egypt.
It was not just jewellery that was influenced by the Art Deco era. The style was reflected in everything from houses to other areas of design. Although the style still affects some designs today, it only officially lasted around ten years. A number of things contributed to the decline, including the worldwide financial depression and World War II.
Features of Art Deco
Art Deco jewellery and earrings are very unique. The jewellery worn during the period had a distinctive style that is still loved by many women today. A number of motifs were heavily used at the time, as well as specific jewels and colours that represented the Art Deco era. In addition to precious metals, designers during the Art Deco period also used a lot of other interesting materials, including Bakelite, coral, wood, and enamel, to make jewellery. A lot of costume jewellery was produced during this time with these materials. Art Deco earrings were made with short hair and low necklines in mind. The earrings were often long and dangling and perfect for elegant occasions, but there were also many other simpler styles.
Styles of Art Deco
Art Deco jewellery utilised a lot of simple geometric shapes, and the designs tended to be symmetrical. Often they had repeating shapes, such as pyramids or steps. Even natural forms were portrayed in a somewhat geometric form. Some of the common motifs from the period include roses, animals, birds, fruit, power, and speed. Influenced by new advances in technology like the airplane and the automobile, designers started creating shapes like greyhounds, cars, planes, and arrows. They also embraced Egyptian motifs, such as scarabs, sphinxes, and falcons, after King Tut's tomb was discovered in the early 1920s. Some of the motifs used at the time were very unique and interesting, such as cherries, Scottie dogs, Chinese jewels, and other fanciful designs. Thus, Art Deco design is a great option for those who love whimsical designs in addition to luxurious ones.
Jewels Used in Art Deco Earrings
Art Deco earrings used a number of different jewels. The Art Deco period was a wealthy one, so people were able to afford more extravagant jewellery. Some of the jewels used were diamonds, emeralds, sapphires, and rubies, which created a very luxurious look. To create an Art Deco look, designers would blend these jewels with cheaper materials, including coral beads, aluminium, and plastic. Bakelite, an early plastic, was often used in this style of jewellery, and rhinestones were another popular choice. Jewellers also incorporated Eastern influences in their designs, which is why they also used jade, ivory, lapis, carnelian, and lazuli.
Colours in Art Deco Earrings
A number of colours were heavily used in Art Deco jewellery. The designers during this time liked contrasting colours. Thus, many of the metals that were used were red, yellow, and white gold, as well as platinum. One popular look was brightly coloured jewels with black enamel, and they also combined white platinum with crystals or diamonds. Some of the colours used were red coral, green emeralds, blue sapphires, diamonds, and black onyx. These strong colours were a big change from the pastels of the previous era.
Materials in Art Deco Earrings
Although precious metals, including gold and platinum, were used during this period, designers also experimented with a range of other materials. Wood, plastic, and metal were common, but other materials introduced at the time included chrome, coral, ebony, and Bakelite. Enamels were also used, and these added colour variations and texture to the jewellery.
Costume Jewellery
During the Art Deco period, costume jewellery became very popular thanks to designers like Coco Chanel. The jewellery she created was supposed to be worn simply as a fashion accessory, which is why it did not have real jewels. This also allowed women to purchase more earrings and other whimsical pieces that they would never have been able to purchase with real jewels. Costume jewellery has remained popular through the ensuing decades, as well.
Famous Designers
The Art Deco era was an exciting period for jewellery with the advent of many exciting new trends. Some designers rose to the top and produced incredible designs in bright colours or interesting geometric shapes. The designers outlined in the following chart were all famous for their Art Deco designs.
Designer

Style

Gerard Sandoz

Combined Cubist designs with strong colours

Created a lot of eggshell lacquer work

Rene Lalique

Specialised in glass jewellery

Most pieces have not survived to the present

Van Cleep and Arpels

Showed off amazing jewels using rather simple designs

Cartier

Egyptian and Oriental influences

Used stones that contrasted in colour

Raymond Templier

Famous for black and white geometric designs
The chart represents only a few of the most popular designers whose work was prominent during the Art Deco era. Those who want antique earrings may want to consider pieces by these designers. Antique earrings from certain designers are worth a lot more than others, so it is a good idea to learn about the different designers.
Art Deco Reproductions
Every woman would probably love a pair of real Art Deco earrings, but some styles may be hard to find and be prohibitively expensive. One solution to this problem is to purchase reproductions. This is a great way to own a large selection of earrings with Art Deco style and flair without breaking the bank. Because the Art Deco movement was so influential, it is easy to find copies of earrings and other jewellery that were designed during this period. These reproductions are sometimes available as costume jewellery, as well as fine jewellery.
Finding Antique Art Deco Earrings on eBay
If you want to look for antique Art Deco earrings on eBay, you can take advantage of the various search options on the eBay site. You should always try the standard search feature first. Type keywords, such as 'antique Art Deco earrings&', into the search box. You can then browse through the results that appear. If you want to reduce the number of listings, try narrowing the results by choosing a sub-category or a filter on the results page. This is just one of the options you can use when searching for items on eBay.
If you are unsure about purchasing items on eBay, you should brush up on how the site works and take advantage of the feedback system. This allows buyers to leave feedback about different sellers. You should check both the quantity and quality of feedback before making a purchase. This will help you feel more secure about your purchase. After you have bought and received an item, you can also leave feedback about the experience. This helps other buyers enjoy a better buying experience, as well.
Conclusion
Even though the Art Deco period was short, it had a lasting impact on jewellery and other areas of design. If a woman wants Art Deco earrings, she should learn a little about the different materials and styles that were used in Art Deco pieces. Designers from the Art Deco period drew on a lot of different influences, including Egyptian and Greek. Art Deco earrings were often long and dangling to complement the short hairstyles of the time. These earrings used many interesting motifs, including animals, cars, and fruit.
Many rich jewels were used in Art Deco earrings, but costume jewellery also became popular during this period, as well. It was an exciting era when both glittering jewels and bright colours were used. Top designers from the period include Cartier and Gerard Sandoz. Because Art Deco earrings are in such high demand, some buyers may have a hard time finding antique designs. In those cases, less expensive reproductions could be a viable option. Antique Art Deco earrings are an example of the glamour of the era and are a great addition to a modern wardrobe.