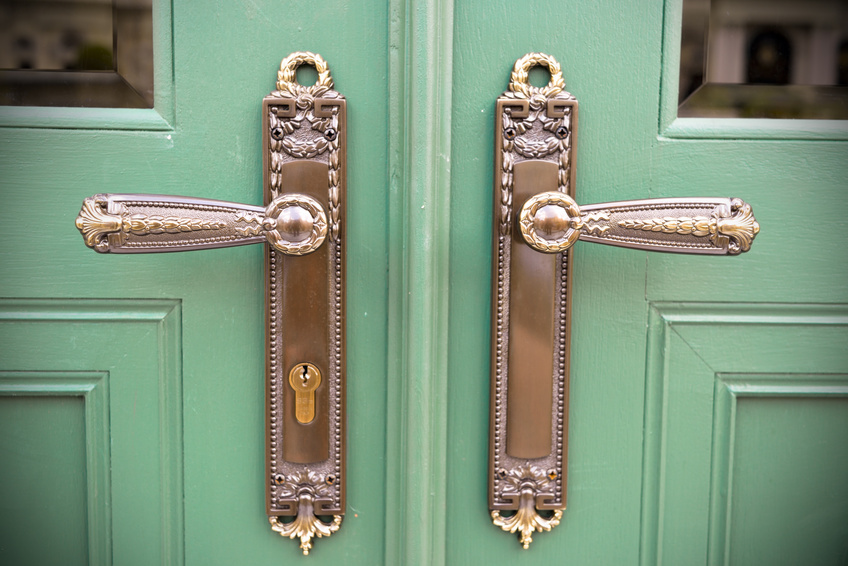 Although small and seemingly insignificant, door handles help to create a specific style and aesthetic in any home. From small simple handles for practicality to large ornate decorative pieces, many choose to decorate their home with antique brass door handles. Several types of antique brass handles are available, and they come in a range of styles. When one chooses to install antique brass handles, it is important to also understand how best to clean and maintain them.
Types of Antique Brass Door Handles

Different types of antique brass handles exist, with design features for use in various situations. Antique brass door handle types for the home include passage handle, which is a simple door handle with no locking mechanism. Antique brass passage handles are suitable for hall cupboard doors, passageway doors, and wardrobe doors. An antique privacy handle is an indoor handle that is lockable from one side only. These are ideal for bedrooms, guest rooms, and bathrooms. They do not use a key locking mechanism. An antique brass entrance handle uses a key locking mechanism and is lockable and unlockable from either side of the door. Suitable for an entrance door, they are usable outdoors. The final type of antique brass door handle is the dummy handle. A dummy handle has a ball catch mechanism and is only for aesthetic purposes. Usually, a dummy handle does not turn, as the door is simply pulled open and pushed closed.
Different Antique Brass Door Handle Styles

Antique brass door handles come in a range of styles. The traditional handle tends to refer to a lever style handle that one presses down. It is the most common type of antique handle and is simple to use and elegant to look at. A door knob tends to refer to a round shaped handle, a slightly more modern type of handle. Both handles and knobs are commonly found indoors. The third style is the handleset. An ideal handle for use as an entrance handle. These are durable and able to withstand various weather conditions. Indoors a handleset may be a lovely choice for a dummy handle.
Caring for Antique Brass Door Handles
One cleans solid brass differently from plated brass. The majority of authentic antique brass door handles are solid brass, while reproduction antique handles may be brass plated. Before cleaning, identify the type of handle. Wash the handles using a soft cloth and hot water with gentle detergent. For stubborn marks, one may use a specialised brass cleaning solution. To keep antique door handles looking shiny, they may also be lacquered.