When it comes to antique furniture, buyers have a wide selection of styles. Well built, attractive, and often collectible, an antique chest of drawers is a great way to mix old with modern furniture styles. As a single piece or as a set, antique chests of drawers come in a range of different woods, furniture styles, and sizes.
Types of Antique Chest of Drawer Materials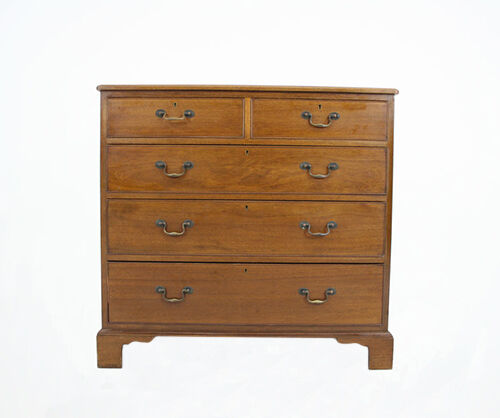 The majority of antique furniture is made from wood. Various types of wood were used for antique furniture, depending on where it was built. Antique chests of drawers may be made from less expensive woods like pine, while mahogany, oak, or walnut woods are very strong and more expensive. An antique oak chest of drawers is easily matched with other types of furniture as it is a light coloured wood with a smooth and simple finish. Oak is common among English antique furniture. Antique mahogany chests of drawers are a rich, dark red-brown and are often finished with a beautiful, shiny lacquer. Antique walnut chests of drawers are popular as statement bedroom furniture pieces because of their interesting wood patterning. Showing a marbled wood effect, walnut chests of drawers can be quite expensive. Walnut is common in Art Deco era antique furniture.
Antique Chest of Drawer Styles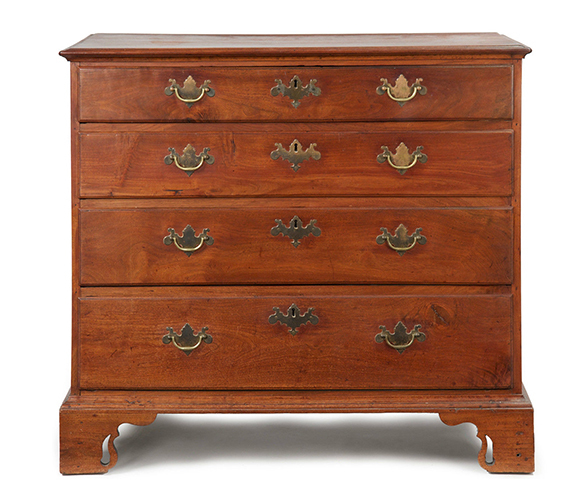 Numerous styles of furniture exist, each style grouped by how and when it is made. Popular early antique furniture styles include Jacobean, dating from 1600 to 1690. Medieval in style, Jacobean is an English style with ornate detailed carvings and a dark finish. Queen Anne style dates from 1700 to 1755 and is identifiable by graceful lines and well-proportioned style. Queen Anne chests of drawers often feature bat-wing shaped drawer handles and cabriole legs. Georgian chests of drawers date from 1714 to 1760 and are heavier, more ornate versions of the Queen Anne style. Georgian furniture features large decorative carvings with the use of gilding. Victorian antique chests of drawers date from 1840 to 1910 and are characterised by their dark finishes and elaborate carvings and adornment. Edwardian chests of drawers date from 1900 to 1914 are identifiable by their elegant and eclectic styles, which use a mixture of Art Nouveau, Georgian, and Tudor styles.
Antique Chest of Drawer Sizes
Antique chests of drawers are available in a range of sizes. Some like to match their bedroom furniture with a pair of small antique chest of drawers, maybe for use as bedside tables. While others prefer something larger, like a tall antique chest of drawers. One great benefit to buying antique chests of drawers is that they are solid and well-built, able to hold a large amount of clothing or other personal items. A great way to match antique furniture with other furniture styles is to use one central piece that is antique. For this reason an antique chest of drawers is a great match piece for virtually any home.