Collecting, restoring, and refurbishing antique furniture is an enjoyable hobby for people all over the world. Not only do you have the opportunity to have a piece of history in your home, you have a wide variety of styles from which to choose. Decorative as well as functional, antique mahogany dining chairs make a great addition to any style of home decor.
Defining Antique for Furniture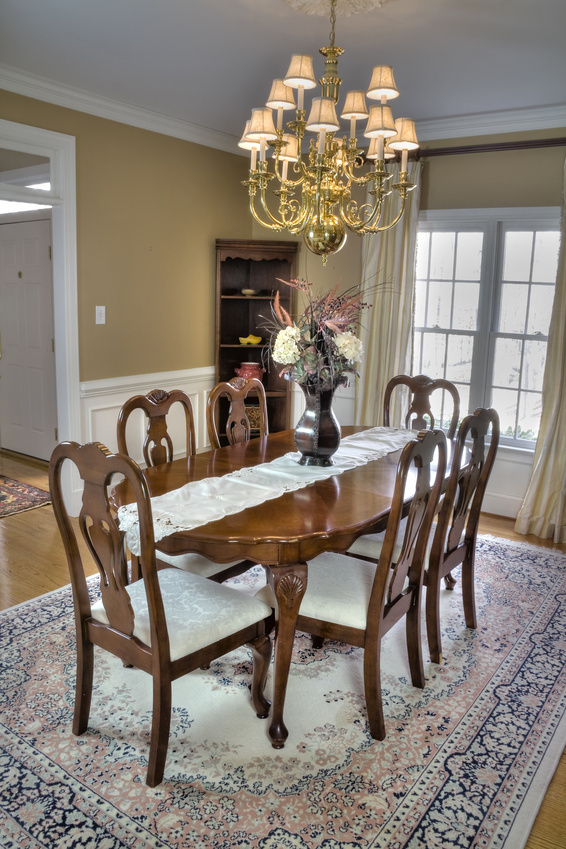 Generally, the term antique refers to anything over 100 years old. Vintage, on the other hand, refers to anything older than the current time, and usually more than ten to twenty years old. Manufacturers have produced mahogany dining chairs in may design eras and you can find them as reproductions of design eras as well. Before deciding to invest in antique dining chairs, it is a good idea to understand the different designs available and the characteristics experts use to determine an antique chair's authenticity.
Popular Styles of Antique Mahogany Dining Chairs
Unlike the light colour and visible wood grain in oak or the soft, subtle fabric of antique leather dining chairs, mahogany is a very dark, heavy wood with grain that is less visible to the eye. You can find mahogany dining chairs in the design styles of the Queen Anne, Georgian, Neoclassical, Regency, Victorian, and the Arts and Crafts movements. Especially popular with makers of neoclassical designs, mahogany lends itself to this style often called Louis XVI.
What to Look for in Mahogany Dining Chairs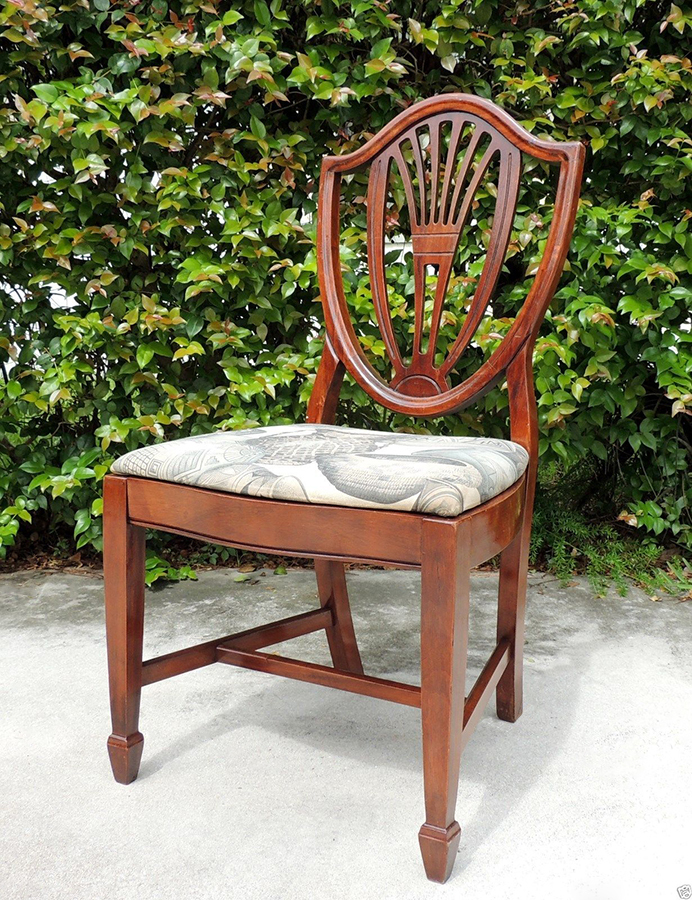 Many antique chairs show some signs of wear and tear. It is important to remember that scratches, dents, dings, and nicks are minor imperfection that reflect the age of the furniture and lend authenticity to the chairs. At over a century old, the chairs are bound to show some signs of aging. In addition to signs of wear, you can also expect to find minor height differences and uneven carpentry as this furniture was handmade. Minor warping can be a problem as wood does warp and crack over time. Keep in mind that mahogany wood should be dark and quite heavy.
How to Protect Your Mahogany Furniture
Mahogany furniture is solid and built to last, but whether you are caring for an antique mahogany sideboard, dining chairs, or a mahogany dining table, keeping the wood protected and nourished is a great way to extend the life of your furniture. Keep handmade antique dining chairs away from heaters, floor vents, and radiators while avoiding exposure to prolonged sunlight.
Keeping Your Antique Mahogany Furniture Clean
To clean your mahogany furniture, wipe gently over the surface of the wood weekly using a dry cloth. For spills or stains, wipe in the direction of the wood grain using a damp cloth. Aerosol furniture cleaning sprays are a great way to clean and polish mahogany, but avoid those with silicone bases as they interfere with the grain of the furniture.