Not many people collect antique wedding jewellery, so they are often bought for the purpose of being used in another wedding. As with all antique jewellery, the main concern when making a purchase is authenticity and the current condition of the item. Brides who are interested in a theme wedding, especially antique wedding themes such as Victorian or Edwardian, may go for antique wedding rings and other jewellery that may not necessarily be from that period, but old enough to have a sophisticated retro appearance.
Antique Wedding Jewellery

For a wedding ring to be considered antique in most circles, it has to have been created over a century ago. Some younger wedding rings may still be listed as antique, but a true antique wedding ring is said to be over 100 years old. If the buyer is not caught up with technicalities, a nice authentic 50 year old wedding ring can still be a good buy as long as it serves the purpose and has the look that the buyer wants. The same rule applies for earrings, bracelets, and necklaces.
Antique Victorian Wedding Jewellery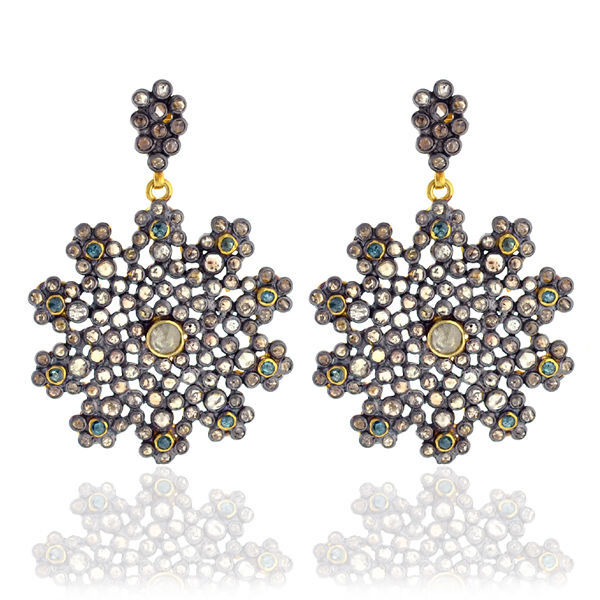 Victorian wedding rings and other wedding jewellery can be a great addition to a victorian themed wedding. The Victorian era spans from the 1830s to the beginning of the 1990s. So, despite which year the listed piece of Victorian jewellery was made, it is an antique. Shoppers need to be careful when buying Victorian antique jewellery, and should do a little research to find out the prominent Victorian styles, metals, and designs, then ask the seller for any additional information that is not readily available in the listing.
Antique Edwardian Wedding Jewellery
Shopping for antique Edwardian wedding jewellery is a little bit like shopping for Victorian jewellery. However the Edwardian era is a later era with slightly different styles and designs. The Edwardian era spans from the beginning of the 1900s through to 1910 when women wore corsets on a daily basis and their accessories included ribbons, feathers, and artificial flowers. Buyers should consider these Edwardian trends when searching for wedding jewellery to help discern the authenticity of an item being from that era. Edwardian wedding rings and other jewellery tend to often feature gems, beads and flower motifs.
Art Deco Wedding Jewellery
The Art Deco era which span from 1915-1935 features wedding jewellery that combines some of the styles and designs from the previous eras and moulds them into a more modern look. Art Deco jewellery is modern-retro that can go well with an antique wedding dress or a new age Vera Wang as long as the wearer chooses something that complements her style and theme. The Art Deco era brought about more colour variations in the jewellery, but still maintained the simple elegance of its predecessors. Women who are fascinated with retro styles may appreciate an Art Deco wedding ring or engagement ring.