Baby Annabell is a lifelike doll that allows children to practise their parenting skills by taking care of a baby. Depending on the model, the baby can babble and cry real tears, while its eyes can open and close as well. As with real babies, Baby Annabell needs clothes and children love to dress their dolls with proper clothes that fit Annabell perfectly.
Specific Baby Annabell Clothes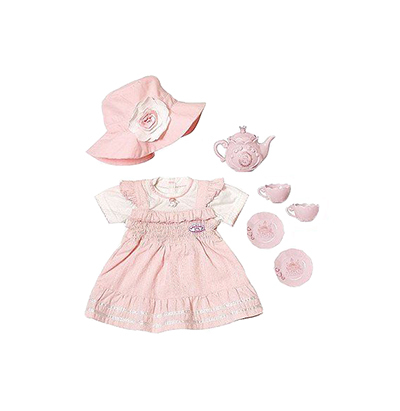 You can find designated Baby Annabell clothes from Zapf that are a perfect fit. These often come as sets, such as a teatime outfit, christening set, ballerina clothing sets, Christmas apparel, morning outfits, beach outfits, and rain sets. You can also opt for a classic starter set that has everything to get you started. These complete sets typically also include accessories like shoes, hats, socks, and bibs for feeding time. The most common colour for Baby Annabell clothes is pastel pink, although you can also find white or other mellow tones.
Comparison of Common Sets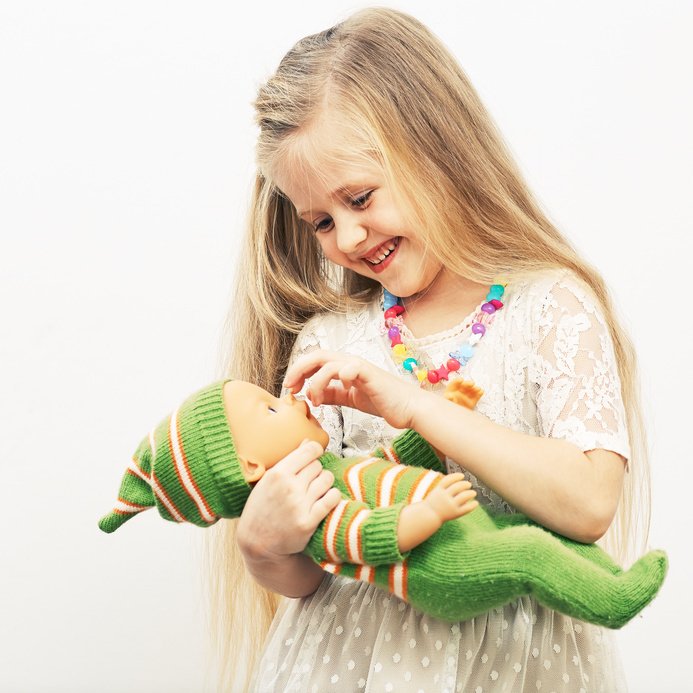 Sets of clothes for Baby Annabell vary by their contents and compatibility with Baby Annabell dolls. In addition, not all sets are suitable for all children as some have tiny parts that smaller children could swallow.
Set Name

Features

White lacy dress, headband, shoes, christening candle, birth certificate, picture book

For Annabell dolls about 40 cm tall

Classic Starter Set

Golden outfit with trousers, shirt, hat, shoes, and bib

Tea Time Outfit

Baby pink and white dress, pink sun hat, teapot, two saucers, two teacups

For 46 cm Annabell dolls

Princess Night

Onesie with floral design, cupcake nightlight

For 32 cm Annabell dolls

Cuddly Bunny Set

White T-shirt, furry hooded jacket with bunny ears, pink trousers

For 32 cm Annabell dolls

Baby Ballerina Set

Pink leotard, tutu skirt, pink cape, pink tights, pink beanie hat

For 32 cm Annabell dolls

My First Baby Annabell Deluxe

Long-sleeved pink polka dot top, grey trousers, grey hairband, toy

For 32 cm Annabell dolls

Fun in the Sun

White short-sleeved onesie, white sunhat

For 32 cm Annabell dolls
Baby Annabell clothes are also available as single items, but buying sets ensures that you have a complete outfit for any occasion.
Baby Annabell Dolls
The two main types of dolls are the classic Baby Annabell and My First Baby Annabell. When shopping, make sure you are buying for the right doll, so the clothes fit.
| Measurement | Baby Annabell (cm) | My First Baby Annabell (cm) |
| --- | --- | --- |
| Length | 46 | 36 |
| Chest | 29 | 26.5 |
| Waist | 35 | 30 |
| Feet | 6x3.5 | 5.5x3.5 |
When you know the measurements, you can also purchase other dolls clothes that are not specifically for Baby Annabell.