Bicycle indicator lights are a great way to make sure other road users can clearly see your intention of turning, particularly at night, in low-light conditions, and in poor visibility. Even if you follow the green cross code and use your arms to signal appropriately, this is not always enough in poor conditions, so using bicycle indicator lights helps keep you extra safe. Consider the most popular and most effective types of bicycle indicator lights to ensure you choose the variety that best suits your needs and improves your cycling safety.
Bicycle Indicator Light Gloves
Also known as turn signal gloves, bicycle indicator light gloves help make your arm signals extra clear at night or in low-light conditions. These products are high-quality cycling gloves with LED arrow formations on the backs. The gloves feature leather palms for optimal grip on your handlebars. The thumbs have absorbent towelling and the retro-reflective trim provides further visibility to other road users. The gloves also have lightweight latex throughout the body to provide a snug, comfortable fit as well as breathability, keeping your hands cool and dry. There are LEDs embedded in the back of each glove, in the shape of directional arrows. These blinking LED lights have a watch battery or cell battery power unit that is easily replaceable. To conserve energy, you activate the LEDs when you want to turn by completing the circuit. There are two metal contact points, one on the inside of each thumb, the other sitting directly opposite on the index fingers. When you turn your hand, palm forward, and place your thumb flat against your index finger, the metal points connect, completing the circuit and activating the LEDs. For convenience and hygiene, the electronics have waterproof coating, allowing you to wash the gloves in the washing machine on a delicate cycle. The batteries last approximately three to six months, depending on how often you use them. However, to ensure you never run out of battery power while riding, the LEDs begin to blink very fast to alert you to the depleting battery cells.
Bicycle Indicator Tail Lights

Bicycle indicator tail lights come in a complete set, along with a brake light, a front safety light, and a rear safety light. The brake light is connected to your brake control, so when you trigger your brakes, the brake light activates. For the indicator tail lights, you have a control unit mounted to the centre of your handlebars, and when you want to indicate, you hit a button, and you also have an on/off switch for the front light.
Bicycle Indicator Handlebar Lights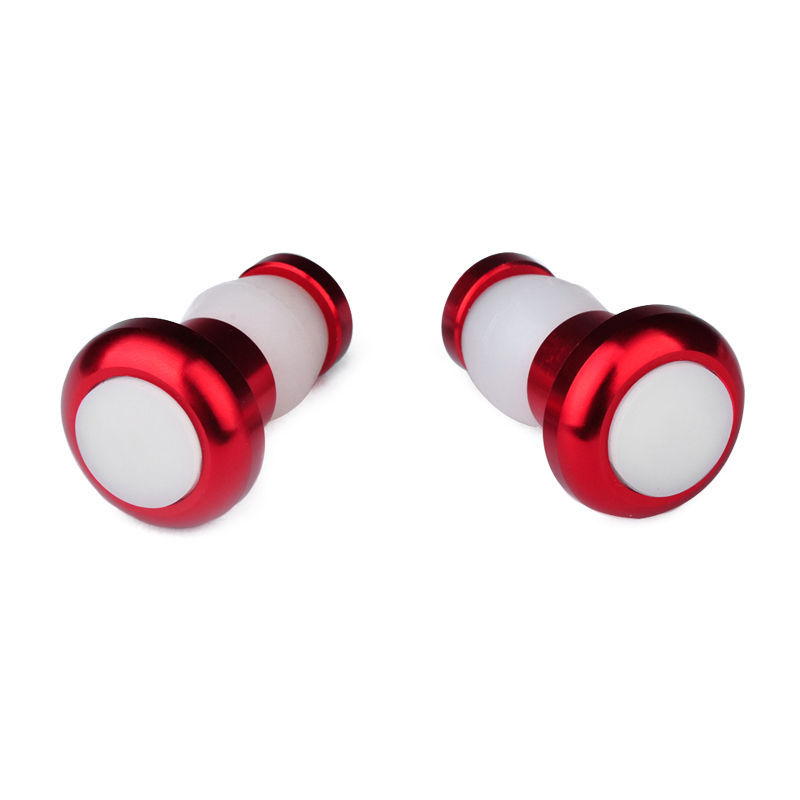 Bicycle indicator handlebar lights are suitable for standard handlebars. They affix to the ends of the handlebars. To operate the lights, you simply squeeze the silicone ball. Use the same motion to turn off the indicator.