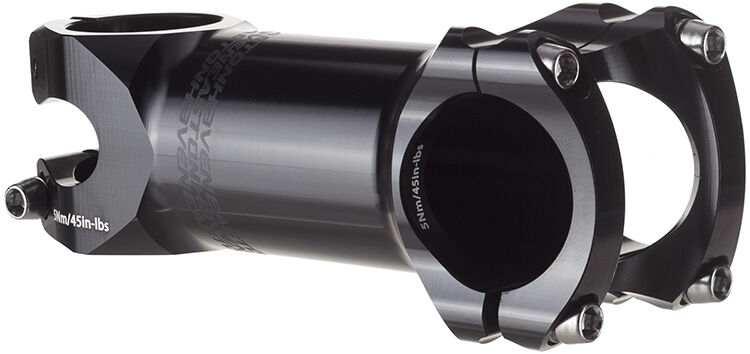 Bike stems may be the most important part of a bicycle that is purchased. Stems provide a rider with handling and control over a bike. Many times, they can make a ride smooth and comfortable or rough and hard on the body. These pieces of metal are integral to the functioning of a bicycle. A great place to purchase bike stems is on the popular auction website, eBay. There is a broad selection of bike stems there, which can be searched through to find the perfect fit.
There are a few things to consider before purchasing stems for a bike. The first thing a cyclist needs to know is what exactly a bike stem is and what it does. Then, he or she needs to know if their bike has threaded or unthreaded stems. Measuring for the stems is also an important part of the stem selection process. After measuring, a person must decide on the material from which he or she wants the stems made, and whether or not the stems fit the existing handlebars of the bike, or if new handlebars are needed.
What Is a Bike Stem?
A bike stem is a metal piece that runs from the handlebars to the tree of the bike. Stems need to match the steering tube and the handlebars. These small pieces take a lot of punishment when steering a bike so they need to be sturdy and easy to install. By looking at a bike, a person can tell if the stems are threaded or not. A threaded stem needs to fit over a bike's steering tube and handlebars. A quill stem fits inside these pieces, rather than bolting to the outside of them.
Common Sizes for Stems
Threaded stems and quill stems come in a variety of sizes. Some of these sizes are relatively standard, while others need to be custom made. If a person is looking for a stem, a standard-sized stem is normally adequate for the casual rider. If a person is a sport rider or racer, then the stems may have to be custom sized to a bicycle. Most bicycle shops can modify a stem purchased on eBay to fit a bicycle that is used for specific purposes. Many of the stems sold on eBay are adjustable for different styles of riding and do not require any modifications.
Standard sizes of stems can be placed on the majority of handlebars. The handlebars and steering tree have to be measured for their diameter. Most stems are adjustable to fit a wide variety of bicycle handlebars on the market today. Special-sized stems are also available from eBay. There are a few standard-sized stem clamps that fit the majority of custom and standard-sized bicycles. These sizes are 24.4 mm for ISO and MTB bikes; 26 mm clamps, which are the road standards; and 31.8 mm, which fit oversized road and mountain bikes. Each of these sizes are usually entered into an eBay description so that a buyer knows exactly what they are purchasing. Sellers on eBay often detail the relevant sizes in the descriptions of their listings to make sure the customer is satisfied with their purchase. Also, sellers encourage questions about their products in case there is something that is missing from the description.
Stems vary in size and shape depending on their use and purpose. Many stems can only be a few centimetres long, while others are considerably longer. Most of the time, stem size is often dictated by the purpose of a bicycle. There are stems for every type of bike in production today, including flashy stems and plain stems.
Choosing the Correct Material
Choosing a good material for a bicycle stem is extremely important. Because there are many different forms of bicycles and many different activities that they perform, the material of the stem has to suit the activity for which a bike is being used. Just like many things, bicycle stems are made from many different materials. The two most common types of stem materials are carbon fibre and aluminium. These two fibres both have their pros and cons.
Carbon Fibre Bicycle Stems
Carbon fibre stems are relatively new on the market. Carbon fibre is a strong, lightweight material, which makes it ideal for both mountain bikes and heavy riders. The carbon fibre material can withstand a lot of pressure and torque before it begins to fail. Although these stems are essentially hollow, they are much harder to bend or break when in use. The drawback of these types of stems is that they are fairly expensive to purchase. Many of them need to be custom designed to suit the type of bicycle with which they are used. This does not mean that they are not available in standard formats from the online auction site, eBay.
Aluminium Bicycle Stems
Aluminium bicycle stems are by far less expensive than their carbon fibre counterparts. These stems are made from standard aluminium. Like the carbon fibre bicycle stems, the aluminium stem is usually hollow, which makes it lightweight but not nearly as strong as some of the other materials from which they are made. They cannot take as much torque as carbon fibre bicycle stems. They often fail when put through rough riding, such as dirt bikes, mountain bikes, and marathon bikes. An aluminium bike stem is perfect for casual riding due to its cost and weight.
Other Bicycle Stem Materials
There are a few other materials from which bicycle stems can be made. The two common materials are steel and plastic. Steel stems are often used when carbon fibre cannot be used and strength is needed. They do not bend under large amounts of pressure and torque, even though they are usually hollow. Plastic stems are made as well. Plastic stems are usually designed for children's bicycles. These are only meant for light riding with a bare minimum of torque and pressure, and do not work well for an adult's bicycle.
How to Search for Bike Stems on eBay
When purchasing bicycle stems on eBay, a person simply has to input the search terms "bicycle stems" into the search box, and click search or hit enter. This brings up a list of the different types of bicycle stems available. The list may be too broad, so narrower search terms may be added. Once the search results contain the right amount of specificity, it is time to browse through them.
While browsing through the listings, make a note of those that may be suitable for a bicycle that is in mind. When a stem is found, a consumer simply needs to click on the listing, which brings up a detailed listing with a description of the stems for sale. Many listings contain the sizes, torque specifications, and other important details in the description. If the description meets the needs of a buyer, it is time to look at the rest of the listing.
How to Buy Bike Stems on eBay
Once a set of bicycle stems are found, it is time to purchase them. Before making a final decision, you should look at the listing. The seller's shipping and return policies should be listed there. This is important if the stems do not fit properly or there is a mistake in shipping. Also on this page is the seller's feedback rating, which is described in both a star rating and comments from other buyers.
Seller feedback is extremely important because it tells you the basic business practices of the seller. By reading the comments that other buyers have left, you can get a good idea of what to expect from a specific seller. Some of the sellers on eBay are designated as top sellers. As a top seller, they enjoy a reputation that exceeds the average seller. They are known for having satisfied customers and following eBay's policies. Many of the top sellers have excellent reputations and their own stores on eBay. These sellers are considered some of the most trustworthy on eBay.
Conclusion
Although bicycle stems may not seem important at first, they are needed to steer a bicycle. There are as many different types, shapes, sizes, and styles of stems as there are bicycles. Sometimes bicycle stems are changed due to the need for something sturdier, and other times they are changed because a person wants to customise their bicycle. Either way, size and material are two important things to consider before purchasing a set of stems.
Stems can be purchased from the online auction website, eBay. There are quite a few manufacturers and bicycle shops listed on eBay, so cyclists should not have a problem finding the exact stem that they want. Shopping for bike stems on eBay can be done from the comfort of a buyer's home without having to take a bike to a shop. It is important to make sure that the bicycle stems are right for the bicycle for which they are being purchased. Stems can be purchased to customise a bike for fun or they can be purchased purely for functional use.