Boys that like to play active games with a lot of rough and tumble boys need clothes that resist rapid wear and tear. Boys' denim shorts are a great option for spring and summer. Boys can wear them with T-shirts and other tops. When buying denim shorts for boys, parents should consider the features that are appropriate for each age group.
Denim Shorts for Babies and Toddlers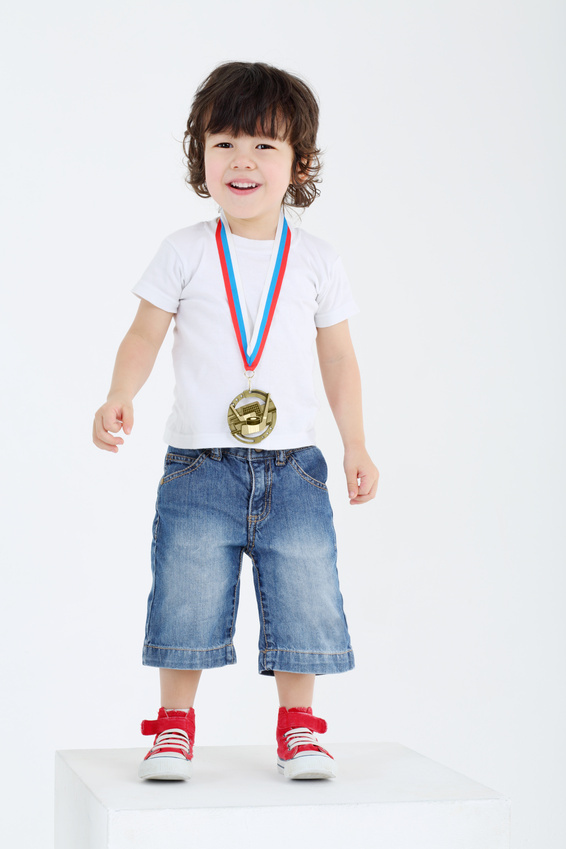 Babies and toddlers look adorable dressed in denim shorts, but parents should consider the convenience provided by the garments. Shorts with large snap fasteners or drawstring waists make it easier for parents to change nappies. Toddlers that are being potty trained should wear shorts with elastic waistbands, which slide on and off easily. Many baby and toddler denim shorts have details, such as side and cargo pockets, to make them look like garments for older boys.

When buying used denim shorts for your little boy consider the wear and tear they have undertaken. Look for stains and rips when shopping for used fashion picks.
Denim Shorts For Young Boys
Young boys need to wear shorts that allow them to play easily and comfortably, and denim is durable enough to resist tears. Boys at this age tend to grow quickly, so a style with an adjustable waist offers a good fit for a longer period of time. Parents should look for denim cut-off shorts in a dark wash that is not damaged by dirt and stains. A frayed hemline gives the shorts a fashionable look. Some boys' denim shorts have playful accents and designs, such as colourful stitching and fun appliqué.
Denim Shorts for Older Boys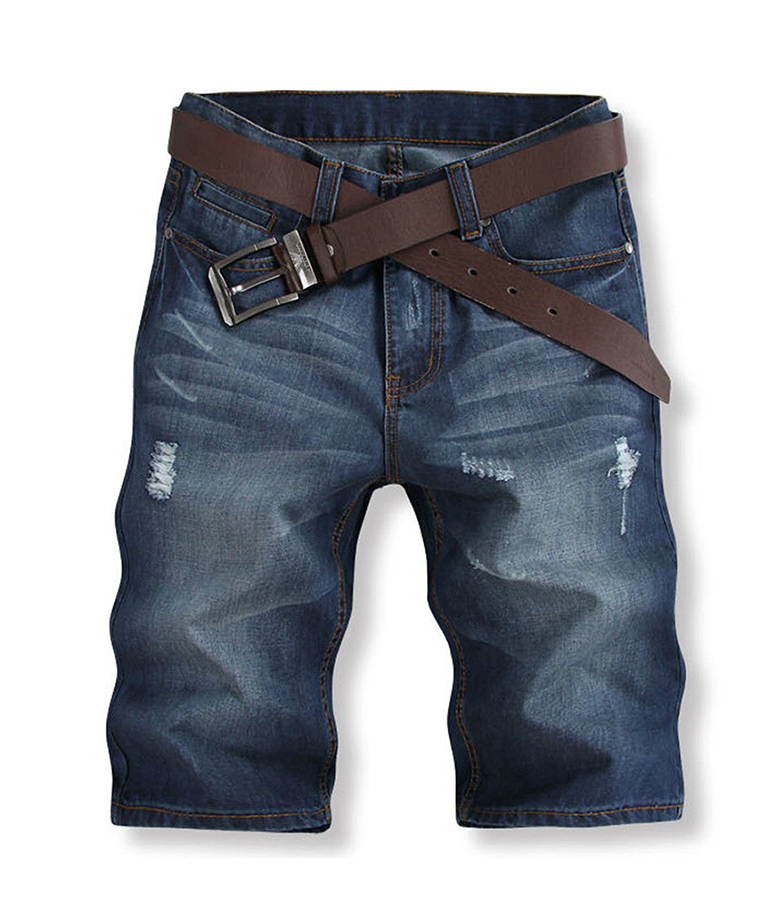 Some older boys are more fashion-conscious, so the colour, fit, and style of denim becomes more important. Parents can look for coloured denim shorts in red, blue, yellow, and orange, with an appropriate fit, such as relaxed cargo shorts that are comfortable and stylish. Striped denim shorts provide a subtle twist on an old favourite.
Brands of Boys' Denim Shorts
Baby Gap shorts for babies and toddlers focus on comfort and convenience. Next denim shorts are available in trendy styles that are great for active boys. Ikks and Mantaray offer more grown-up looks.