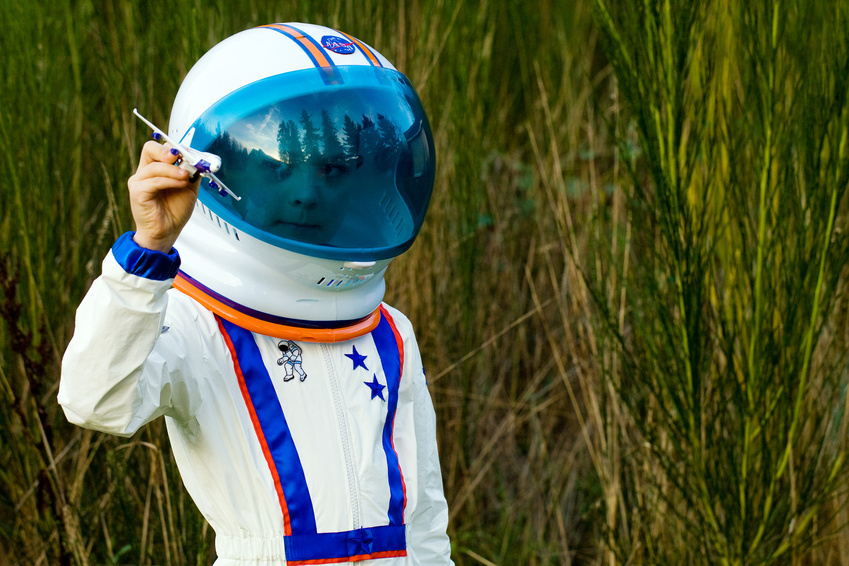 Boys' fancy dress includes numerous themes suitable for parties, concerts and plays, and Halloween events. The boys' costumes available on eBay include all the clothing and accessories you need to turn a boy into his favourite superhero, TV, book, or film character, animal or monster, scary supernatural creature, or pirate. Paying attention to measurements and sizing ensures that the fancy dress you choose is a perfect fit for the wearer.
Boys' TV, Books, and Film Fancy Dress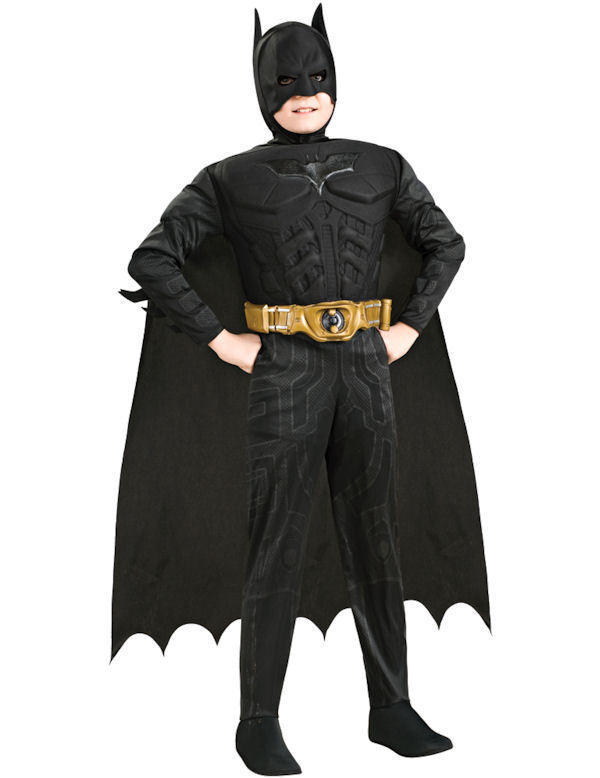 TV series, books, and films capture the imagination of young and old. Whether a boy wants to dress as a hero or a villain, fancy dress costumes based on fictional characters are readily available. Superheroes are always popular, and Batman, Spiderman, and Iron Man costumes come with accessories that turn fans into mirror images of their heroes. Star Wars costumes include Luke Skywalker and Darth Vader outfits. In addition, Disney, Shrek, Robin Hood, and Harry Potter costumes offer a variety of characters. Look for costumes that come with belts, shoes, masks, and accessories that complete the ensemble. Breathable fabrics, such as cotton and cotton blends, are comfortable and less likely to cause skin irritation than synthetics are.
Boys' Animal and Nature Fancy Dress
Boys' animal and nature fancy dress includes costumes that depict fictional and real beast on the land and in the sea. Popular options include tiger, panda, dinosaur, and monster costumes. Many of these costumes are one-piece with integrated feet. Choose comfortable fancy dress that allows the wearer to breathe freely even with the hood in place. Check the costume's inner seams to ensure that they do not scratch the wearer.
Halloween and Horror Boys' Fancy Dress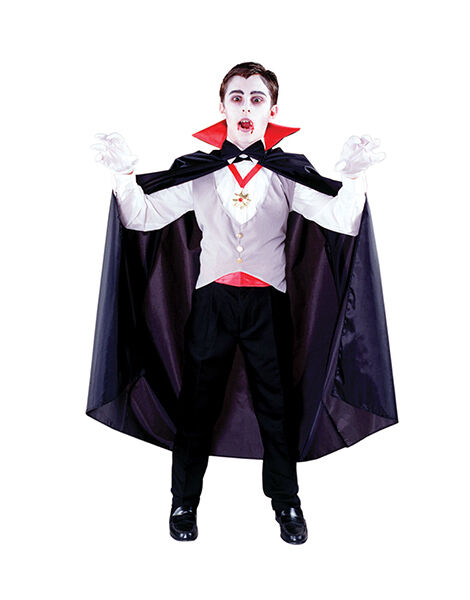 Miniature zombies, wizards, vampires, werewolves, and other supernatural beings stalk the streets on Halloween. Choose an age-appropriate costume; detailed horror-inspired fancy dress tends to be more suitable for older wearers. Look for extras such as wigs, stage make-up, fake blood, and vampire teeth to finish off this type of costume.
Boys' Pirate Fancy Dress
Rogues, brigands, and adventures on the high seas feature in most boys' fantasies. Pirate costumes typically come in combinations of red, black, or white in fancy or ragged styles. Boys can turn into Captain Jack Sparrow or one of the characters from 'Pirates of the Caribbean' or a villain or hero from 'Peter Pan', such as Captain Hook. Look for accessories such as an eye patch, toy cutlass, or tricorn hat to add authenticity to the outfit.
Sizing Boys' Fancy Dress
Costume sizes and cuts differ from one manufacturer to another. Have the child's height, waist, and chest measurements at hand while shopping to ensure that the costume you choose is a good fit. Where possible, buy from a seller who accepts returns and offers exchanges. Alternatively, ask for the chest, waist, and height measurements of costumes to determine exact sizing.