Young boys look at snow and see a winter playground, even when they are only 1 years old. Parents that want to take young boys into cold conditions should consider buying snowsuits. These warm garments protect children from cold temperatures, whether they are travelling to and from the car or watching older siblings building a snowman. Before buying boys' snowsuits for 1 year olds, parents should consider the styles, sizes, and brands.
Styles of Boys' Snowsuits for 1 Year Olds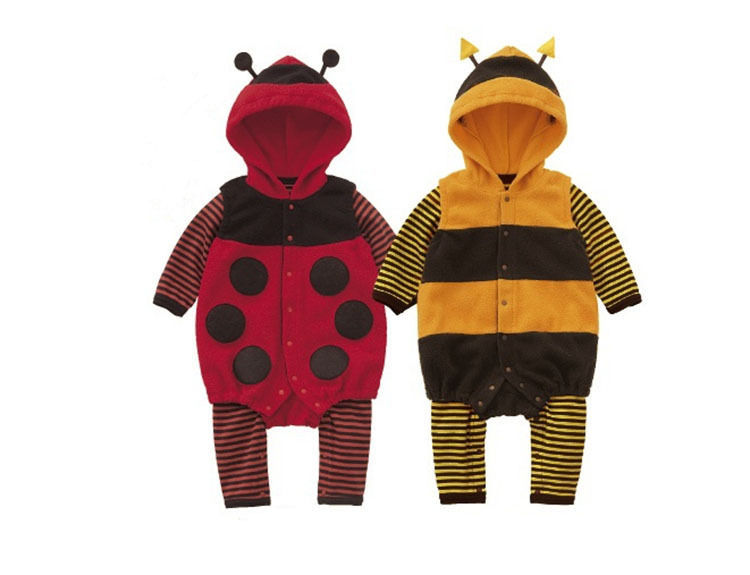 Thick baby snowsuits keep 1 year olds warmer for longer, but their bulky nature often restricts movement. In addition, thicker materials often make it difficult to fasten car seat belts and straps, which is unsafe. This means that these items are good for short trips outdoors, but for car journeys, lighter children's fleece snowsuits jumpsuit may be a better choice. There are also slimmer snowsuits that wrap babies and toddlers in warmth, while fitting under the straps in car seats with ease. Many have attached hoods to keep little heads warm. Parents can find one-piece suits with hand and foot covers, or garments that allow children to wear separate gloves and shoes.
Sizes of Boys' Snowsuits for 1 Year Olds
Snowsuits are available for a range of ages, such as 9 to 12 months old. When choosing a size for toddler snowsuits, parents should consider allowing extra room for nappies and other layers of clothing. Some manufacturers factor in extra space, but if they do not, parents should buy snowsuits in the next size up, or even larger, such as 18 to 24 months old.
Fastenings for Boys' Snowsuits for 1 Year Olds

Snap fasteners, velcro, and zips offer a secure fit for snowsuits for 1 year olds. They all allow parents to put snowsuits on or take them off easily. Zips are unlikely to come undone, but can become stuck. Velcro is easy for children to open, so snap fasteners are a good choice.
Brands of Boys' Snowsuits for 1 Year Olds
Hatley makes comfortable boys' snowsuits with a generous fit that makes them appropriate for layering. Luxury designers, such as Ralph Lauren and Canada Goose, make high quality snowsuits for toddlers.