Baby boys born in the cold and frigid days of winter come with an entirely different set of needs than those born in the summer. Their delicate newborn skin needs protection from the freezing air. Although faux fur lined and insulated car seat covers often do the trick, some parents do not transfer car seats into the pram and instead choose to carry babies in slings, wraps, or even on their own. In this case, parents need the right snowsuit to keep the little chap warm when the temperatures drop.
Consider the Snowsuit Fit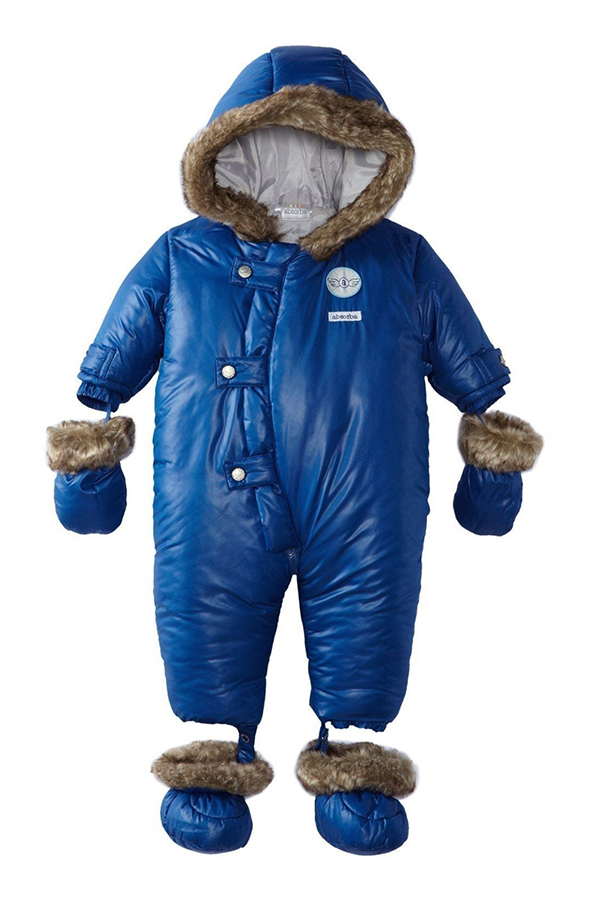 The phrase "snug as a bug in a rug" comes to mind when you think of a tiny baby boy all wrapped up in a snowsuit, and for good reason. The snowsuit must fit snugly to keep baby warm. However, it should not fit too snugly so that the baby is uncomfortable and fusses. Newborn sizing works for taking little ones home from hospital, especially baby boys born on the smaller side. Once a baby reaches a few weeks old, he often outgrows this size and 0-3 months outfits work best. You may not even need a newborn size snowsuit at all if you do not plan to take baby out during his first days and keep him covered in the car seat on the way to his new home. When examining the roominess in the suit, consider the clothing he will wear underneath, including his nappy, and that this will add bulk. You may even want to keep a 3-6 month sized snowsuit on hand, as babies quickly outgrow nearly any apparel item.
Consider the Snowsuit Material
Depending on how cold it gets in your particular area, you have a variety of material choices to consider. A thicker snowsuit with lots of filling and padding works well for especially freezing temperatures. However, consider a snowsuit with less padding or one with a removable liner for a milder winter. If you have one or two days of sub-freezing temperatures, then simply place the liner back in to keep your little guy warm. Make sure both the liner and the overall snowsuit are machine-washable for convenience. New parents should not have to busy themselves washing too many items by hand.
Consider How the Snowsuit Closes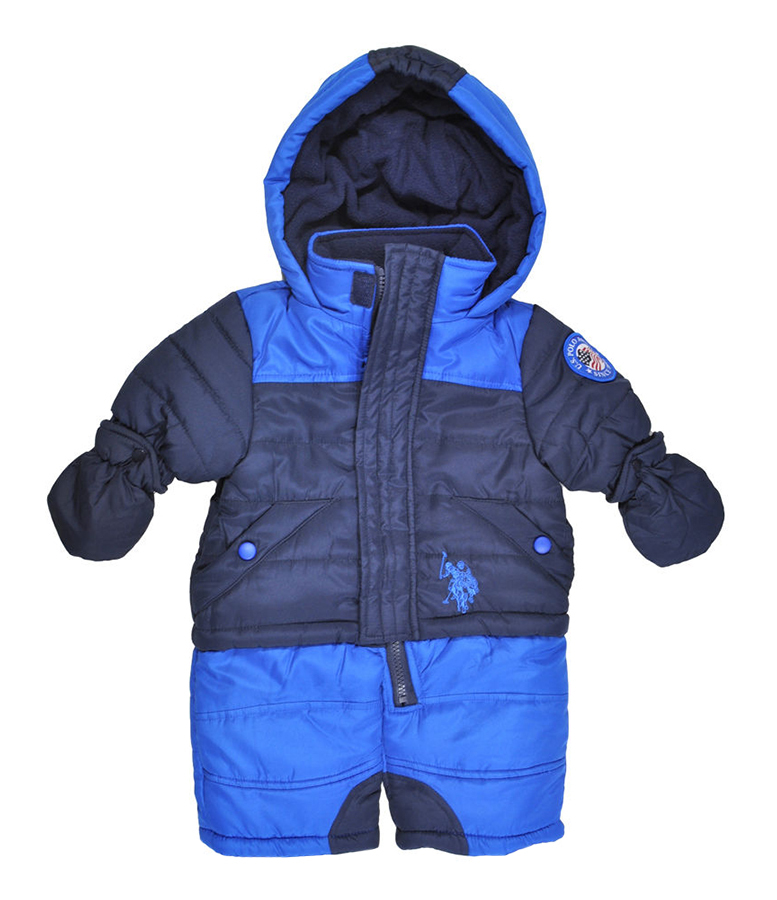 Less fuss is important when it comes to baby items and apparel. Newborns tend to squirm and dressing them is not always easy. Choose a snowsuit with a simple zip closure rather than one with lots of snaps and buttons. A zip-up snowsuit opens wide, making it simple to lay baby down on it, fit his little limbs in, and just zip from bottom to top until he is snug as that proverbial bug in a rug and ready for that winter outing.