Winter is a time for parkas and boys' winter boots. These allow children to play in the elements or walk to school, while staying warm. Before selecting a pair of boots, parents should learn more about the features of winter footwear so that they can choose the right products for their children.
Waterproof Boys' Winter Boots

Boys' Wellington boots keep socks and feet dry after a trek through the rain, but are unlikely to be effective when boys play in the snow or stay out in cold weather for extended periods of time. Snow boots should extend beyond the ankle and have a snug top that closes to keep out rain and snow. For maximum levels of comfort for a heavy winter, a pull-on style of boots without laces or movable tongues is the best choice for keeping out the elements.
Warm and Comfortable Liners for Boys' Winter Boots
Boys' boots with removable felt liners keep the feet warm, while wicking away moisture. Parents should look for synthetic liners because these provide insulation. Removable liners can be dried flat, if necessary, after fun outdoors.
Winter Soles for Boys' Winter Boots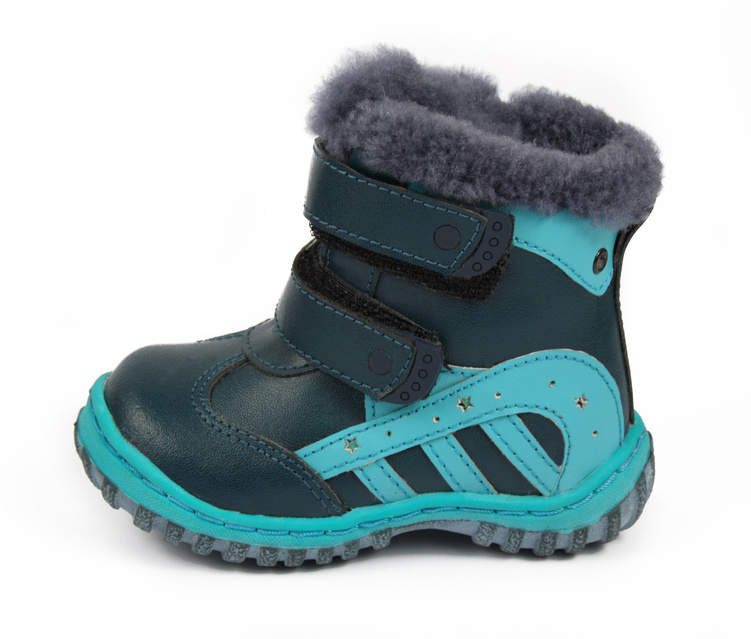 Most winter boots have waterproof rubber soles made from carbon or sticky rubber. Thick, rugged rubber soles provide the best traction on uneven surfaces, which enables boys to run and play safely. For greater levels of comfort, winter boots should have soles that are more flexible than boys' hiking boots because these allow the feet to circulate warmth more effectively. Finally, parents should look for winter boots with sealed seams to keep moisture from entering between the sole and upper.
Choosing the Right Size of Boys' Winter Boots
Buying winter boots for children is always a challenge because it is important that they fit well throughout the season. Parents can buy boots two sizes larger than their children's actual measurements to allow for growth and thick boot socks. Some extra room allows warm air to circulate around children's feet. However, this also means that there may be some heel slippage, especially in boots with felt liners, which is perfectly normal. This can be eliminated by inserting a felt insole under the boot's liner, which parents can remove as children's feet grow.