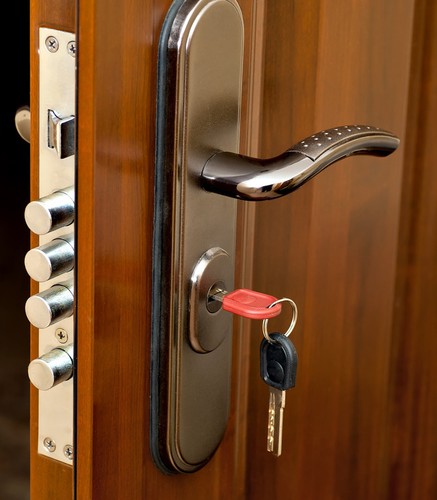 Handy home mechanics can purchase car doors and door parts when their car doors suffer damage or begin to malfunction. Purchasing car doors and door parts allows car owners to save a significant amount of money in professional repair costs as well as customise their doors to match their personal tastes. Car doors and parts are not generally universal, so buyers should do some research before they shop to make sure that they purchase the exact parts they need. Various models of car doors and door parts are available at local auto supply shops and salvage yards, as well as online at marketplaces like eBay.. To prepare for shopping, buyers should assemble some information about their cars which helps to ensure the compatibility of car doors and parts with a shopper's vehicle. Buyers should also know beforehand if they need to purchase specialised tools to perform a car door replacement feature. To make the most informed car door and door parts purchases, understanding the types of car doors and parts that exist and how to determine their compatibility with a particular vehicle is essential.
Types of Car Doors
Car manufacturers design cars to have different stylistic elements, which include car doors which can be manufactured in a variety of types. Variations within car doors can affect a door's overall shape and orientation when it is installed onto a car.
| Car Door Type | Description |
| --- | --- |
| Standard doors | Most commonly used; hinges to a car at the middle of the front side of the door |
| Butterfly doors | A favourite for luxury sport car models; hinged to a mechanism at the top of the front side of a door; allows the doors to move outward before the door opens up by swinging the door up and forward |
| Rear hinge doors | Also called suicide doors; popular doors of cars in the 1920s and 1930s; hinged to a car from the middle of the back of the door; opens up by swinging backward |
| Gullwing doors | Developed by Mercedes-Benz; hinges to a car from the top of the door; opens by swinging up from the bottom |
| Scissor doors | Similar to butterfly doors; hinges to a car from the top front of a door but does not move outward before the door opens; moves upward in one vertical motion |
| Sliding door | Hinges to a track which allows the door to move outward before it slides backward |
Car door types are not interchangeable between different car makes and models without extensive modifications being performed on a car. This makes compatibility an essential issue when shopping for car doors.
Car Door Compatibility
For a car door to fit onto a car with minimal fuss, the door must be compatible with a car's make and model because car manufacturers use proprietary designs to create their car models. Differentiation within a certain car's product line further complicates compatibility issues. For instance, basic models of a car brand may use different doors than a sports version of the same car brand. Car manufacturers routinely overhaul their car brands so cars released in different years can have drastically different doors. It is, therefore, necessary for car door buyers to know the exact make, model, and year of their cars when they are shopping for a car door or door parts.
Car Door Placement
When shopping for a car door, buyers should also be aware of the differences between car door placements. Car doors are either front or rear doors,, as well as left or right doors.. Door sizes also vary depending on whether a car is a two-door or four-door car. Because of this, buyers should be certain that any car doors they purchase are designed to match the exact placement of a car door that is being replaced.
Types of Car Door Parts
For car doors to be fully functional, an array of parts are needed. These parts help secure a door when it is closed, in addition to performing functions like operating a car door's window or power control panel. Generally, it is a more economical choice to replace a car door part as opposed to replacing a whole door, so buyers should investigate switching parts before they commit to purchasing a replacement door. Like replacement car doors, buyers should know the make, model, and year of their cars before shopping for parts. Car door parts may be interchangeable between a number of car brands so buyers should carefully read a replacement part's packaging to find a compatibility list. To be certain a replacement part can fit a particular car, the car's make, model, and year should be listed on the part's packaging.
Car Door Handles
Car door handles are found on both the interior and exterior of a car door. Installing car door handles requires removing a door's interior or exterior panel to access the handle's hardware. Luckily, most door handles only require basic tools like screwdrivers, pliers, and spanners to be replaced, and can be changed in about an hour.
Car Locks
Traditional car locks were manually operated, but modern cars often feature power locks. When a power lock does not work, buyers should check to see if the actual lock is broken or if there is a problem with the lock's power capacities. If it is the lock itself which needs to be fixed, buyers can purchase a replacement lock and repair it by removing the car door's interior panel. On the other hand, if a lock's power mechanisms are failing, it could be either the lock's actuator or computer, which requires more labour-intensive, specialised repair.
Side Mirrors
Fixing a side mirror can entail using special tools to access the side mirror's base. Before attempting to replace a side mirror, car owners should purchase a panel remover, trim pad remover, hooked pick, and retainer clips. Replacement side mirror packages generally include the hardware needed for the installation.
Speakers
Some car brands include car doors that feature speakers that help create an improved listening experience. Unfortunately, the speakers are often susceptible to damage, which requires replacement. Accessing a car door speaker is easy by removing the car door's interior panel and disconnecting the wires that connect the old speaker to the car's sound system. If buyers want to change the quality of their car stereo's sound production, they can purchase aftermarket speakers to replace the speakers provided by the car's manufacturer.
Car Door Seal Strips
The sealing strips of a car door can become brittle and loose over time, but repairing this part of a car door is a straightforward process. Unlike most parts of a car door, seal strip replacements are more universal, making them easier to find than many replacement parts. To repair a seal strip, rip the old seal strip out of a car door, making sure to note the placement of the channel that held the strip. Once the complete seal strip is removed, install the new seal strip by pushing the strip securely into the channel that held the old strip. Use a flathead screwdriver to push the seal strip into tight corners along the contour of the door's frame.
Buying Doors and Door Parts on eBay
eBay carries a wide selection of car doors and door parts from well-known car manufacturers like Ford,, Renault, Volkswagen, BMW, Vauxhall,, and more. When shopping on eBay, buyers can use keywords, like "Peugeot 206 door&", to locate relevant items quickly. Once a potential purchase is found, buyers should check the item for car compatibility issues before initialising a sale. To check an item, buyers should review information within the item's eBay product listing, which includes a detailed description of the specifications of car doors and door parts. Car doors and parts from specific makers may not fit each model of car that the maker manufactures, so buyers should look for a list of compatible models to guarantee an item can work with a buyer's car. Buyers should also be concerned with condition, because car doors and parts on eBay can be refurbished. If a car door or part is refurbished, buyers need to look for details from eBay sellers which explain the extent of the damage and the repairs performed to restore the item.
Conclusion
Do-it-yourself car owners often opt to repair damage to their cars at home. When their car doors are in need of repair, car owners should remember a number of important points to make sure they purchase the correct replacement items. Since there are a number of different car door types manufactured, buyers should be able to identify the type of door that is included in their cars before shopping. This enables buyers to locate replacement car doors quickly. Compatibility is essential when repairing a car door, so buyers should understand how to use the make, model, and release year of their cars to find compatible car doors and door parts. Since replacing a car door is more expensive than replacing individual door parts, buyers should consider their options for fixing broken parts of a door instead of replacing the door entirely. To do this, buyers can research how labour-intensive it is to replace a door part and if a buyer needs to invest in specialised tools to complete the repair process. Once buyers know exactly how they should approach a car door repair problem, they can visit eBay to find a wide selection of car doors and door parts for a variety of car models.