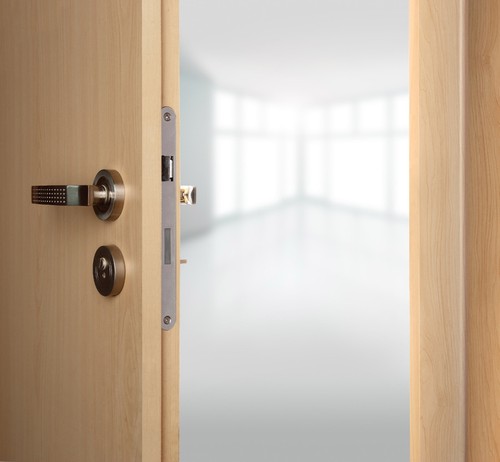 Irrespective of whether car doors have been damaged or they are sought as part of a car's renovation process, eBay presents its users with scores of options to search through. Cars are famous for having all different types of doors, and with a little handiwork, users can change their conventional car doors to something more eye-catching. With car doors playing an important role in a car's design, and car manufacturers leaving no stone unturned when making use of the latest technology when it comes to doors and door parts, it is only natural that buying a replacement door, or parts, can become daunting.
The good news is that eBay offers its users numerous options to browse through to help simplify their search, although it is suggested that buyers delve into aspects like the different types of doors on offer, as well as the different options when it comes to other car parts, like door locks and door handles, that aid the functioning of car doors.
Different Types of Car Doors
Different car manufacturers use different types of car doors, with manufacturers even using different types of doors for different models. Car doors can even be custom made, and there is no hard and fast rule when it comes to categorising them, although most commonly available door types can be classified under seven categories. Doors of all seven categories can be found by searching through the listings on eBay.
Conventional Doors
Most of the cars manufactured in today's world are made with conventional car doors, and these doors are easy to find on eBay. The end of these doors that connects to a car come with hinges that are used to attach them to a car's frame, and these doors swing in the direction of a car's front while opening.
Butterfly Doors
The McLaren F1, Saleen S7, and Nissan R390 GT1 are some of the cars that come with butterfly doors, named so primarily because of their appearance. These doors are typically found on exotic models and supercars. Upon opening, these doors first pop outwards, and then move upwards, which is believed to improve accessibility. These car doors can have an adverse effect on interior space, but that is rarely a concern.
Gullwing Doors
The 1952 Mercedes-Benz 300SL was the first car to boast of gullwing doors. These doors can now be found on various sports cars. Some models on which they can now be found include Suzuki Cara, Pagani Huayra, DeLorean DMC-12, and not to forget, the Mercedes-Benz SLS AMG. The hinges of gullwing doors attach to the roof of a car, and the doors open upwards. Sea gulls are said to have been used for inspiration when designing these doors. They can be particularly useful in crowded areas or where people have to deal with compact parking spaces.
Suicide Doors
Found in a number of classic cars, suicide doors can be found on cars like the Rolls-Royce Phantom, Opel Meriva, Ford F-150, Fiat 500, and Spyker D12. These doors are quite the reverse of commonly used conventional doors, wherein they are hinged towards the front end of a car's door panel, and they open towards the rear of a car. Suicide doors, in their traditional form, are looked upon as being unsafe since they can easily open during accidents, causing those inside the car to be ejected. Closing these doors while the car is in motion is another problem, given that they close in the opposite direction of wind flow. While the use of suicide doors by car manufacturers is not common anymore, they can be specially ordered and custom fitted.
Sliding Doors
The Dodge Caravan, Chrysler Voyager, Daihatsu Hijet, Peugeot 1007, and Hyundai Entourage are some of the vehicles that sport sliding doors, and although sliding doors can be found on passenger cars, they are more commonly used with commercial vehicles and minivans. These doors are typically mounted on tracks, and they slide backwards when opened. These doors offer improved passenger access through large openings, and they also help when dealing with compact parking spaces.
Scissor Doors
Found on the Lamborghini Aventador LP 700-4 and a number of other Lamborghini models, the Spyker C8 and C12, as well as most Koenigsegg cars, scissor doors are also referred to as vertical doors, switchblade doors, and beetle-wing doors. These doors are hinged at, or very close to, the windshield's end, and they open by rotating upwards. As with gullwing and sliding doors, they help tackle cramped parking spaces as well. When shopping through eBay, buyers are given the option to search through vertical door kits designed for cars like the Nissan 350Z, Toyota MR2 89-99, Mazda MX-5, and so on.
Canopy Doors
The Saab Aero-X concept car sports canopy doors, as do the Maserati Birdcage 75th, Isuzu COA, Ferrari Modulo, and Peel Trident. These doors are placed on top of cars, quite like fighter airplanes, and open by rising vertically. Getting in and out of a car with canopy doors is not always comfortable, although these doors work well when dealing with tight parking spots.
Door Parts
When it comes to looking for car doors, buyers inadvertently end up looking for suitable door parts as well. As with doors, buyers can scout through eBay to look for door locks as well as door handles.
Door Locks
The three basic choices buyers have when looking for car door locks include manual locks, power locks, and child safety locks, all of which are made available through eBay.
Manual Locks
Manual locks tend to come with knobs or buttons that need to be pushed down and pulled up in order to lock and unlock doors. The door's latch is controlled by the door handle. Some manual locks also come with indicator switches.
Power Locks
Power locks provide users with the ability to unlock and lock car doors using a remote control. These locks use an actuator, switches, and circuit breakers, and to hook the system up, wiring. Some power locks are designed to lock the doors as soon as the car's ignition is engaged and some control the boot's door as well.
Child Safety Locks
These locks are commonly installed in rear doors, and, as the name implies, they help to ensure that children do not open doors accidentally. Child safety locks are controlled through simple switches, which are normally accessible only when the given doors are open.
Door Handles
Door handles have truly evolved over time, and while some handles offer little more than basic functionality, some high-end cars can be found with chrome door handles and even keyless entry pads. Buyers can find a range of car door handles through eBay, which include door handles of almost all types. What buyers need to remember is that car doors come with inner and outer door handles, and, as a result, should look for them accordingly. Typically made using metal or plastic, handles are linked to rotors found inside the doors' side panels, which help keep them locked when required. Door handles can be of the lever type, used in most cars produced before the 1950s; the push button type, used since the 1950s until the late 1990s, commonly found in a number of Bentleys and Cadillacs; the lift back type, used since the 1960s, found in the Ferrari 458; and pull types, introduced in the 1970s, used with a number of BMW, Volkswagen, and Mercedes vehicles.
Conclusion
When it comes to buying and installing new car doors, although choosing exactly the same type of door is the easiest option, buyers should know that even conventional cars can be fitted with unconventional doors, although it may take a bit of work. While looking for different types of car doors in the past was not really easy, this is no longer a problem, owing to online shopping platforms like eBay. Given the array of alternatives on offer, establishing just what is required is suggested, and so is setting a budget. Establishing if the doors in question can be fitted on the car in question is very important, and if the fitting requires modifications to be made, finding out just how much it costs is also suggested.
eBay buyers also have the option to look for varied car parts, and in addition to door locks and door handles, they can also find door trims, door handle covers, door cards, door hinges, and sliding door rollers. In any case, the compatibility factor should be duly addressed.