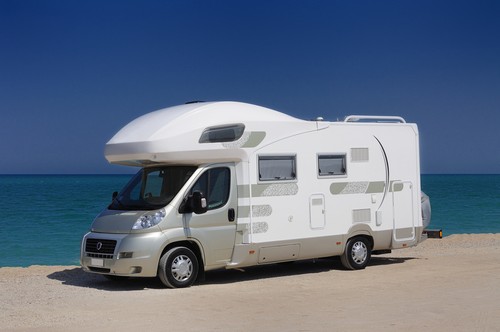 A caravan is a home on wheels, and like any home, it also needs to be insulated. Before 1999, there were no standards for heating and insulation in caravans. Owners with older models may need to better insulate their caravans before taking it out during extreme temperatures. Shoppers should consider the climate they plan to caravan in before committing to any insulation; moreover, they must know where it is needed. The walls are a given, but some caravans also have insulated floors.
Nearly all caravans have windows, and therefore, shoppers must also know how to properly insulate walls and thin panes of glass. The heating system works in conjunction with the insulation to keep the interior at a comfortable temperature. While shoppers have the option of driving to regional specialty caravan stores to check their stock, eBay is a hassle-free option; with a sizeable collection to choose from, buyers can choose caravan insulation from the comfort of their home.
Insulation
Insulating a caravan is a multi-beneficial investment. It creates a barrier between caravan occupants and the temperatures and sounds outside. The initial incarnation of insulation came in the form of glass fibres. But with the invention of better materials, with the exception of limited places, it has since been replaced with expanded polystyrene. Properly insulating a caravan involves choosing the best combination of both types.
Glass Fibre
Glass fibre insulation is often found in caravans and motorhome models made until the 1980s, particularly those with a wooden frame. Vertical panels of glass fibres lined the walls of the car. Unfortunately, over time, gravity takes over, causing the panels to sag. This sagging then leaves the top of the caravan exposed. Although glass fibre is hardly used in newer models' walls, it still has its place in caravan insulation. Glass fibre insulation can be used in the roof cavity since it is meant to lie horizontally and therefore does not have the opportunity to sag or warp.
Expanded Polystyrene
The implementation of expanded polystyrene in lieu of glass fibres revolutionised the construction of caravans. The compact, more rigid structure provides better insulation without the risk of losing its shape. Expanded polystyrene insulation bonds easily to walls and floors. This technique is known as "sandwiching", and it is favoured since it significantly reduces the weight of the caravan. For a well-insulated caravan, buyers should look for 22 to 25 millimetre thickness, although thicker is better for colder temperatures.
Insulation Ratings
Since the 1999 models have been released, caravans constructed in accordance with the European Standards are assigned one of three grades for their insulation and heating systems. Grade 1 is the minimum rating a caravan can receive as it meets the minimal requirements for of insulation and heating. Grade 2 is the next tier, and Grade 3 holds the highest standards. The sections below outline the requirements for each grade.
Grade 1
Grade 1 caravans are typically recommended for seasonal use, as opposed to year round. Although it might be tempting to buy a Grade 1 caravan for the lower price, less than pleasant temperatures can take the pleasure out of the excursion. The heating system is not evaluated, and there is little insulation needed to achieve this rating.
Grade 2
Grade 2 can have the same amount of insulation as grade 1, but the main difference is that the heating system has certain requirements to meet. When it is 0 degrees Celsius outside, the interior of the caravan must be able to maintain 20 degrees. Grade 2 caravan insulation can be used nearly all year long, even during the winter months if the caravan is used in the southern areas of the country; however, for those farther north and wanting to use their caravan year round, a grade 2 may not be adequate.
Grade 3
Grade 3 is the top tier of caravan insulation and heating ratings. When the temperature outside is -15, a grade 3 caravan can maintain 20 degrees inside. They are suitable for year round use no matter where travellers want to go. Although a caravan may be rated as a grade 3, before taking it to below freezing locations, owners should find out if the rest of it is "winterised". Winterised caravans have certain standards for plumbing fixtures at below freezing temperatures. The chart below provides a handy reminder of the heating and insulation requirements for each grade.
| Grade | Insulation Requirement | Maintain 20 Degrees Celsius at |
| --- | --- | --- |
| 1 | Minimal | No requirement |
| 2 | same as Grade 1 | 0 |
| 3 | Water system must function at -15 Celsius | -15 |
Owners who only want to use their caravan a few warm months per year should stay warm enough with Grade 1 insulation. Those who want to travel all year long, especially in cold climates, should insulate to grade 3 standards.
Other Considerations When Buying Caravan Insulation
Insulating a caravan takes more than just knowing what kind of insulation is needed and where it should go. Walls are not the only part of the caravan that needs to be properly insulated; not all caravan windows have of the same quality. Heating and ventilation systems must work well together with the insulation. Condensation and misting are two problems that good insulation can reduce, if not eliminate. The sections below draw attention to other factors to explore when choosing caravan insulation.
Most contemporary caravans have the proper type of window materials that aids in insulating the interior. Owners should double check to see if all windows use double skinned acrylic, and those that do not can benefit from upgrading to them. While shoppers can find sheets to UV stabilised acrylic on eBay, the trick is finding someone who can cut it to properly fit the windows. The windows should be sealed in place with rubber draught insulation strips. One way to keep heat from escaping through window areas is adding thermal screen to the windows or thermal linings to curtain treatments.
A heating system is responsible for providing warmth. The insulation must keep it contained within the caravan. Gas heaters are common, but using one comes with drawbacks. First, water is the primary by-product when burning gas. The sections below explain more about this problem. Additionally, gas heaters should not be functioning when the caravanners are sleeping. Space heating systems use flues for intake and removing burned gases; they often have ventilation systems tied into them, making these systems optimal for winter caravanning.
In addition to implementing a grading scale in 1998, the European Standards mandated a specific area for fixed ventilation. These standards are less than the British standards for caravans, but it was designed to help retain heat while maintaining proper ventilation levels. Vents should never be blocked as doing so could cause a condensation problem. If travelling in warmer months, caravan owners should consider a roof ventilating system to keep travellers comfortable and cool.
Condensation
Condensation is one battle caravan owners with insufficient insulation must address. The combination of the occupants' breath, cooking, and using the sink increase the humidity in the caravan. The cooler temperatures or lack of places to escape causes the moisture in the air to condense on surfaces within the caravan. In addition to hard surfaces, such as countertops and walls, furniture cushions and mattresses also retain the moisture. Condensation is an indicator that some modifications should be made to optimise the interior space.
Conclusion
Finding caravan insulation does not have to be difficult. A simple search on eBay reveals many options. Expanded polystyrene is the easier material to find, but glass fibre can occasionally be used for roof cavities. DIYers should consider looking at home insulation panels and modifying them to fit the caravan. When choosing caravan insulation, it is important to take into consideration the standard grading scale. Knowing when and how frequently the caravan is to be used helps owners decide how much insulation is needed.
Besides choosing how much insulation is needed, caravan owners have other factors to account for. Many owners make the mistake of overlooking windows when upgrading insulation, and double skinned acrylic is the most effective option. A proper insulation system keeps the heat from escaping and system from overworking, all while maintaining proper ventilation. A bit of research and a checklist of the type and amount are the keys to successfully shopping for caravan insulation on eBay.