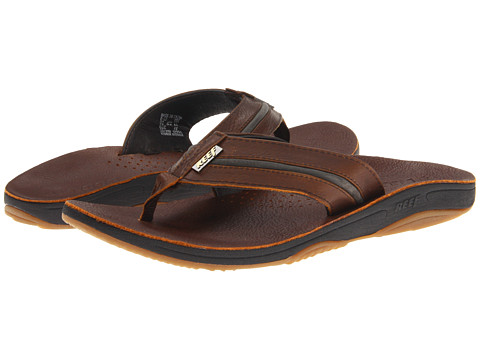 Eco-friendly sandals are either made in an ecologically friendly way or from materials that are ecologically friendly. Many women who are concerned about the environment prefer this type of footwear. These sandals come in many types including vegan, vegetarian, and organic. Eco-friendly sandals may also be made of recycled materials, such as wood and canvas.
Sandals can also be marketed as eco-friendly if they are made in a way that reduces harm to the environment, even if they are not made of eco-friendly materials. For example, the footwear factory may be designed in a way that reduces energy usage, decreasing its harmful effect on the surrounding environment. Other sandals may be made in a way that promotes human rights and fair trade. Workers may be compensated properly or may work in an environment that promotes good working conditions. Factory housing, a clean water supply, and other incentives may also be included in an effort to better a worker's living conditions.
Eco-friendly sandals come in a wide array of styles. Once associated with their bland designs, now these sandals can be found in various colours and patterns. When buying eco-friendly sandals at retailers such as eBay, buyers should consider the types of eco-friendly sandals and the materials that they are made from.
Types of Eco-Friendly Sandals
With an increasing awareness of the need to cut down on wasted environmental resources, many buyers have begun supporting "green" businesses, such as those that produce eco-friendly sandals. These sandals differ in the way that they are made. Vegan and vegetarian sandals are made without the use of animal products as animals use more energy and resources than plants. So, these products lessen the impact on the environment. Organic sandals use all-natural ingredients instead of commercially produced synthetics.
Vegan and Vegetarian Sandals
Vegan and vegetarian sandals are made without leather or any other animal ingredients. They are aimed at buyers who choose to avoid animal-based products. These shoes have continued to gain widespread popularity as veganism and vegetarianism have become more accepted lifestyles. A wide array of fashionable vegan sandals can be found using synthetic leather, canvas, hemp, rubber, lycra, and cotton. These sandals often duplicate the feel and appearance of animal hide. While some vegetarians are comfortable wearing leather footwear, vegans often consider the use of animal skin as a cruel and inhumane practice. The fashion designer, Stella McCartney, is recognised for her animal-free line of clothing and shoes which she launched in the late 1990s.
Other widely recognised shoe companies produce vegan and vegetarian sandals as well: Birkenstock is known for their animal-free sandals. Materials used in vegan shoes may include recycled rubber tyres or plastics. The price of vegan sandals is comparable to that of mainstream sandals, with high-end vegan sandals costing more.
Organic Sandals
Organic sandals are made from all-natural ingredients rather than commercially produced synthetics. This means natural methods, as opposed to those that pollute, are used to control soil quality, pests, diseases, and other issues that are often associated with farming practices. Natural ingredients often include natural latex, organic cotton, hemp, leather, and bamboo. The health of the environment where the sandal material was farmed is also taken into account. Buyers hoping to purchase organic sandals should look for a certification number. This number certifies that the product is in fact organic and meets the necessary guidelines.
There are three different levels of organic labelling. Each level differs in the amount of organic ingredients the sandals are actually made up of. Buyers should familiarise themselves with these levels and their claims before making a purchase to ensure that they are receiving a product that meets their standards.
100 Percent Organic Sandals
In the UK, the Soil Association, active in organic certification, uses the Global Organic Textiles Standard (GOTS). In order to bear the label "100 percent organic", sandals must adhere to the standards for the complete supply chain from the field to the final product, and therefore contain only organically produced ingredients.
Organic Sandals
Sandals labelled as "organic" are required to contain at least 95 percent organically grown ingredients. The other five percent may be non-agricultural ingredients or synthetic materials. However, they must still be approved for use in organics by the GOTS. In the UK, the organic production logo is mandatory for products that contain at least 95 per cent organic agricultural ingredients.
Sandals Made with Organic Ingredients
Sandals claiming to be "made with organic ingredients" must contain at least 70 percent organic ingredients. The other 30 percent may be non-organic materials. All product labelling must clearly substantiate which products are organic and which ones are non-organic. However, all products must be approved for use in organics by the GOTS.
Popular Eco-Friendly Materials
There are various eco-friendly materials that can be used in the manufacturing of sandals. These materials are designed to reduce waste while helping the environment.
Hemp is a fast growing, renewable plant that can be produced successfully without the use of pesticides. Its breathability makes it an ideal choice for footwear.
Organic Cotton
Unlike traditional cotton, organic cotton is grown without the use of excessive pesticides. This material is biodegradable and a comfortable choice for sandal material.
Bamboo
Bamboo is renewable and can be found in abundance. This plant grows quickly without the use of pesticides. When used in footwear, bamboo can help to reduce foot odour.
Recycled Plastic
Recycled plastic bottles are often melted down and used to cast other items. Recycled plastic can be used in sandals to make elastic and shoelaces.
Natural Rubber
Natural rubber is made from the sap of the rubber tree. This rubber can be used to make the soles of sandals, elastic, and water-resistant materials.
Cork is produced from the inner bark of trees and can be gathered without causing harm. Cork is antimicrobial, helping to reduce foot odour. It has a spongy feel, making it a good choice for footwear.
Where to Find Eco-Friendly Sandals
Most eco-friendly sandals are sold by shoe shops, although they may also be bought through various green businesses and their original producers. Some people insist that the most eco-friendly sandals are those that have been recycled and can thus be found in charity shops and through other retailers that offer second hand products to new owners. Buyers can also search online retailers for an even wider selection. Environmentally conscious buyers can find plenty of eco-friendly sandals on eBay's online auction listings.
How to Find Eco-Friendly Sandals on eBay
From the eBay homepage, you can enter any related key terms, such as eco-friendly sandals, into the search field. For more precise search results, it is better to enter more specific key terms such as used leather sandals. Alternatively, you can use eBay's advanced search feature to narrow down item listings by category or price range.
When browsing for eco-friendly sandals on eBay, pay close attention to the description of the item that you are interested in buying. Reading the full listing and looking at the pictures carefully, gives you a better idea of the condition of the item. By getting to know the seller, you can feel more confident about purchasing from him or her.
Understand Item Condition
You may be drawn to a listing by the pictures of the item, but always read the detailed item information before making a purchase. Sellers must use standard terminology to describe the condition of their items and each listing will include a brief definition of the item's condition in the item specifics section.
Research the Seller
By analysing detailed seller ratings and reading reviews from past customers, you can decide if you are comfortable buying from a particular seller. For a quick way to find the best sellers on eBay, look for those who have been awarded Top-rated status. Top-rated sellers are known by the eBay community for providing high levels of customer service. As will all footwear purchases, make sure that the seller has a returns policy in the event that the sandals do not fit. The seller can be contacted directly using the "Ask a question" link.
Conclusion
Eco-friendly sandals can be found easily online at sites such as eBay. With a little bit of background knowledge, even those inexperienced with eco-friendly footwear can buy sandals that are sure to make a fashion statement, while cutting down on resource and energy usage. Researching the different types of sandals enables the buyer to distinguish between traditional and eco-friendly sandals, and it is more than possible to find a vegan, vegetarian, or organic pair.
Buyers who want organic sandals should familiarise themselves with the materials used in the construction of the footwear to ensure that they are buying a pair that are certified as organic. Vegan and vegetarian sandals can be identified by the absence of animal products in their construction. Buyers will not only want to take note of the materials of the sandals, but also to the way they are made. The sandals should promote fair trade and favourable working conditions. With so many eco-friendly sandals to choose from, eBay can help any woman look fashionable while helping the environment.