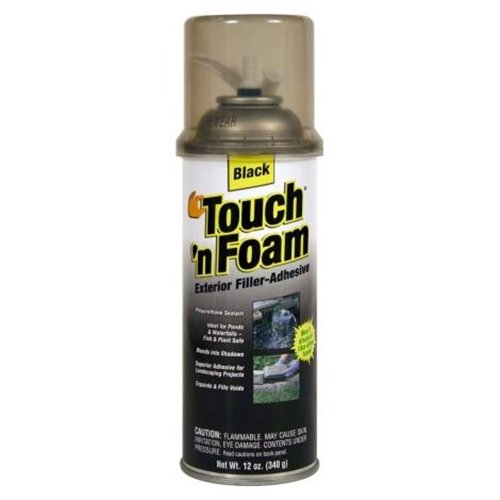 Exterior adhesives are glues that are capable of withstanding the temperature extremes and moisture penetration that make outdoor conditions so demanding. Just as with indoor adhesives, there are different types of exterior adhesive products and each is designed for particular purposes. On eBay, exterior adhesives are often listed under the DIY and car products departments on the site. Sometimes the seller tags an exterior adhesive as being specially suited for use with cars and other vehicles, but even when not tagged, epoxy glues, polyurethane, and acrylic glues are often used on car bodywork.
Some exterior adhesives are useful for filling gaps in bodywork, while others are not. Some are good for fixing number plates in place, or repairing bumpers. Knowing what exterior adhesive to choose for a particular purpose is essential, as using the wrong product for the job can cause weaknesses in the bodywork.
eBay carries listings for a good selection of exterior adhesives, with most of the popular brands of glues well represented. A buyer can find specific types of adhesive, such as epoxy adhesives, or rearview mirror adhesive, or by looking for exterior adhesives generally. This breadth of choice together with competitive pricing makes eBay a good place to buy exterior adhesives for use on cars.
Searching for Exterior Adhesives on eBay
A user simply needs to enter a few search keywords into the search bar on the eBay home page. A good general term to try would be 'exterior adhesives'. Alternatively, if the buyer knows exactly what adhesive is required for the job, the buyer should enter a more specific search phrase that describes a particular type of adhesive.
The search phrase entered into the search bar prompts the local search engine to pull out listings that match the search phrase. Because the listings may amount in their thousands, eBay allows the user to sort the listings based on the type of glue. The user can also used targeted keyword searches within particular search categories.
Types of Exterior Adhesives
There are three principal categories of liquid exterior adhesive, each with its own characteristics, advantages, and limitations. The adhesives used on vehicles include epoxy exterior adhesives, polyurethane glues, and acrylic exterior adhesives.
Epoxy Exterior Adhesives
Epoxy adhesives form exceptionally strong bonds, and are used in boat, aircraft, and automobile manufacturing. Therefore, epoxy adhesives are suitable for many automotive applications, such as sticking number plates back on or repairing broken wing mirrors. The use of epoxy adhesives extends to virtually all areas of a car, and eBay sells a wide range of epoxy adhesives for automotive use. One of the advantages of epoxy exterior adhesives is that once set, this glue is readily resistant to water. Therefore, unlike other adhesive bonds that degraded when exposed to the elements, epoxy adhesive bonds remain quite stable.
Another advantage of using epoxy adhesive for automotive repairs is that this glue is good at filling gaps. It also bonds well with metal bodywork. This means that epoxy adhesives are suitable for use on just about anywhere on a car. Epoxy can also be sanded and repainted, making it good for repairing cracked bumpers or other parts of the car that may do with touching up.
Triple Bonding for Strength
Epoxy derives its strength from a triple bonding process. This includes mechanical bonding, as a result of a roughened surfaces making contact with each other. In terms of chemistry, ionic bonding taking place at an atomic level. Provided that the epoxy adhesive is properly applied, this triple bonding process means that epoxy is the real standout when comparing exterior adhesives.
Benefits and Limitations of Epoxy Exterior Adhesives
The major downside to epoxy exterior adhesive is its cost. A second, albeit lesser drawback is the need for epoxy adhesives to be mixed with a hardener, which starts the curing phase. For domestic applications this can be a messy and time consuming process, particularly as the hardener needs careful storage and handling. Related to this is the fact that an incorrect application of epoxy adhesive is difficult to fix afterwards.
An important point to note is that unlike other adhesives, epoxy exterior adhesives do not require tight clamps. Light clamping is more than sufficient. While epoxy is fast drying and can be sanded and painted after only a few hours, the epoxy bond actually continues to strengthen over the course of a week.
Polyurethane Exterior Adhesives
Polyurethane exterior adhesives are strong once set, and are able to set even in the presence of moisture, which makes this adhesive excellent for use on car bodywork. In fact, polyurethane requires that moisture be present in order to set properly. Polyurethane exterior adhesives are used to bond a wide range of materials, including wood, but for cars, this type of adhesive is used to attach and repair exterior plastic components.
Polyurethane adhesives are generally cheaper than epoxy exterior adhesives and eBay has listings for polyurethane adhesives in plastic cartridges. The adhesive is applied with the aid of an applicator gun. These adhesives are a good alternative to epoxy resins for repairing cracked bumpers, and like epoxy, polyurethane adhesives can be sanded and painted. This glue dries quickly too, which may gives this glue an edge in some cases. These adhesives are useful for filling in cracks in side skirts, bonnet vents, and other plastic panels, and are sometimes sold as combined sealant/filler/bonding products.
A specialised type of polyurethane adhesive requires a heat gun. This exterior adhesive is more versatile as it does not require clamping, is less messy to apply, but has only about half the bonding strength of ordinary polyurethane adhesives.
Disadvantages of Polyurethane Exterior Adhesives
Polyurethane has several notable limitations when used as an exterior adhesive. Firstly, polyurethane is unstable in the presence of ultraviolet (UV) light. Since sunlight includes ultraviolet light, polyurethane is not suitable for applications that may be subjected to significant exposure to sunlight. A second limitation of polyurethane is that although it foams up, it does not fill gaps up sufficiently to aid structural integrity. For a good, strong bond, a polyurethane-based adhesive requires at least one of the surfaces in the bond to be porous. This adhesive also needs tight clamping for at least an hour, and takes as long as fours hours to cure.
Acrylic Exterior Adhesives
These include the popular cyanoacrylate or super glue adhesives. These adhesives are excellent for bonding plastics or leather, such as in the case of a car's interior trim. Many eBay sellers offer 'super glue', although this is a generic term, so it is worth checking with the seller to find out what the glue is made of. Most are cyanoacrylate, but not all. To contact the seller, the buyer goes to the seller's profile page and clicks on the seller's contact link.
Cyanoacrylate adhesives can be used for bonding cracked bumpers, but they do not fill gaps and therefore are better at bonding surfaces where the two parts are in close contact. Unlike epoxy or polyurethane adhesives, acrylic adhesives cannot be used as fillers. These adhesives bond rubber well, and are sometimes used for repairing tyres. Acrylic adhesive are very fast drying and produce a strong bond. Surfaces bond well in the presence of moisture, and once bonded, the acrylic exterior adhesive resists weathering. These glues are not recommended for bonding pieces of metal as the bond is unlikely to hold over the long term.
Self-Adhesive Pads for External Use
Self-adhesive pads are very different from liquid adhesives. These pads are often used to stick rearview mirrors in place or fixing car aerials and small pieces of trim. eBay has listings for self-adhesive foam pads for exterior use. These foam pads are ideal for situations that require lower bonding strengths than the heavy-grade adhesives outlined above, although self-adhesive pads can be still be surprisingly strong. Foam pads are quick and clean to apply and can cope with the cold, although not always wet conditions. The pads stick to clean, dry surfaces. These pads are useful for attaching aerials and wing mirrors, or for interior rear view mirrors, and may even be used in an emergency to attach a number plate, temporarily.
Comparing the Types of Exterior Adhesives
Each of the liquid exterior adhesives has its own characteristics, which makes some better for particular jobs than than others. This table features the most common exterior glues and compares them according to their compatibility with particular materials.
| Adhesive Type | Plastic | Metal | Non-porous Surfaces |
| --- | --- | --- | --- |
| Epoxy | Yes | Yes, as long as surface is roughened | Yes, as long as surface is roughened |
| Polyurethane | Yes | Yes, except stainless steel | Yes, as long as one surface is porous |
| Cyanoacrylate | Yes | Maybe, but the bond is temporary | Yes |
Because particular adhesives are good for some purposes and not others, the buyer first needs to assess the requirements of the job. While epoxy and polyurethane glues are suitable for use as gap fillers, acrylic glues are not. The buyer also need to consider how much glue is required. Bear in mind that epoxy adhesives, for example, can be costly and for non-trade use are often sold in small quantities, only.
Assessing the Listing and the Seller
The seller writes up an item description that describes the exterior adhesive listed for sale. If the buyer feels he needs more information to come to a purchasing decision, he should ask the seller by making contact through the seller's profile page. The sellers that are considered the most knowledgeable about the items they sell are referred to as Top-rated Sellers. These sellers have earned the highest scores for their level of customer service and the quality of their merchandise. A buyer can sort the listings to only show those listings posted by Top-rated Sellers.
Conclusion
Exterior adhesives are those adhesives best suited to use outdoors, including the bodywork on cars and other vehicles. Although there are other choices, there are three principal categories of exterior adhesive: epoxy adhesives, polyurethane adhesives, and acrylic adhesives. Each of these has its drawbacks and advantages. Deciding which is suitable for a particular task, means looking at the characteristics of those adhesives and comparing them to the requirements of the task in hand. Some exterior adhesives are better suited to cold weather, others are fine with moisture, and some are good for use with certain materials but not others. Some take under an hour to dry, while others take a whole week to cure.
eBay carries listings for a good selection of the most trusted exterior adhesives. These listings are easy to sort through by using eBay's various search filters. eBay also has listings for self adhesive foam pads for minor repairs such reattaching small wing mirrors. Regardless of the size of the job, eBay boasts thousands of listings for exterior adhesives suitable for automotive use.