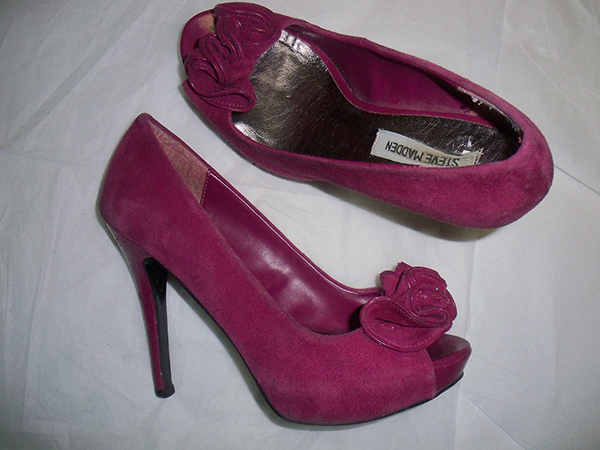 Most fans of American professional basketball understand that there are shoes out there specifically intended for people who have large feet. Nowadays, shoe companies are forced to make customised shoes just for people that have large feet. However, most men with large feet still suffer from lack of options, an issue that often causes men to get a custom made pair of shoes when this is not actually necessary. There are ways to make sure that it is possible to find shoes that are not only comfortable for large feet, but that also do not emphasise large feet, while coordinating well with other clothing.
When shopping for shoes that both flatter large feet, and keep up with the latest styles, it is important to consider a few things first. Important factors are: what shoe sizes are a better fit for large feet, what styles of shoes are better for flattering large feet, and what colours work best to flatter large feet. Shoes designed for large feet can be found in shoe stores, but they are also available on eBay. Knowing what kind of shoes are available for large feet can help make purchasing them a much more pleasant experience.
Large Shoe Sizes
Many men are not aware that there are special sizes of shoes that complement existing shoe sizes. These sizes are the same, regardless of manufacturer and a man can find the right shoe size by either measuring his foot or by having it measured in a shoe store. Unlike length, foot width is measured not in a straight line, but rather around the foot. In other words, to measure the width of a foot, the correct measurement is achieved by measuring around the circumference of the widest part of the foot.
Wide Shoe Size Chart
When a man knows his proper shoe size, as well as the width, he can find the correct wide size for his foot. Width is labelled with letters, such as D, E, EE, and so forth. Below is a typical sizing chart for wide shoe sizes.
Size

Length (cm)

D
(cm)

E
(cm)

EE (cm)

EEE (cm)

EEEE (cm)

EEEEE (cm)

6

23.5

22.9

23.5

24.1

24.8

25.4

26.6

6.5

24.1

23.2

23.8

24.5

25.1

25.7

26.9

7

24.4

23.5

24.1

24.8

25.4

26.0

27.2

7.5

24.8

23.8

24.5

25.1

25.7

26.3

27.6

8

25.4

24.1

24.8

25.4

26

26.7

27.9

8.5

25.7

24.5

25.1

25.7

26.3

27.0

28.2

9

26.0

24.8

25.4

26.0

26.7

27.3

28.5

9.5

26.7

25.1

25.7

26.3

27.0

27.6

28.8

10

27.0

25.4

26.0

26.7

27.3

27.9

29.1

11

27.9

26.0

26.8

27.2

27.9

28.5

29.7

12

28.6

26.6

27.4

27.8

28.5

29.1

30.3

13

29.4

27.4

28.0

28.4

29.1

29.7

30.9

14

30.2

28.0

28.6

29.0

29.7

30.3

31.5
Many popular shoe brands come in these wide styles, although many of the wide varieties are not sold in stores. Finding the right shoe size is important, especially since cramming large feet into a shoe that is too small can cause a number of problems aside from simply being uncomfortable. Shoes that are too small can cause health problems such as corns and bunions as well as chafing and calluses.
Finding Flattering and Fashionable Shoe Styles for Large Feet
While many shoe manufacturers do make shoes for wide feet and for long, narrow feet, not every shoe is going to be flattering to large feet. The wrong styles can make feet look overly large or draw unwanted attention to them. Some styles and colours may make feet appear smaller, or at least make them less likely to draw attention. This is not to say that those with large feet should be ashamed of them, but few men want their feet to be their most prominent feature.
Avoid Thick Soles
Some shoes, such as hiking boots, come with very thick soles that may make a foot look larger than it actually is. Some men may also find that their work boots have a thick sole as well, but finding an option with a thinner sole for work may be impractical. Another issue where the sole may make feet look overly large is with dress shoes. Many dress shoes have a heel that may be thicker than the rest of the shole. Dress shoes without a heel may be more flattering to large feet. For the most part, however, shoes with a thinner sole, such as tennis shoes or loafers, are a nice option for large feet.
Seek Out Narrow Toes
Generally, the wider a shoe is at the end, the wider a shoe looks overall. For this reason, finding a shoe with a narrower toe can give the appearance of a narrower foot. Running shoes are also an option for shoes that narrow towards the front and make the foot appear to be narrower. Any shoe that has a blunt toe area should be avoided. Men with longer, narrower feet may want to do the opposite. Wider toes or shoes with a round front make feet look both shorter and wider, which may be helpful to men with long, narrow feet.
Make Use of Dark Colours
It is said that wearing black is slimming. The same rule holds true with feet. Shoes in dark colours help to flatter large feet and draw attention away from them at the same time. This does not mean that the shoes need to be black, as there are other dark colours such as brown, grey, and blue that have the same effect. Even shoes that are traditionally white, such as athletic shoes, can be found in darker colours. Dark coloured shoes are also, in many cases, easier to match with most articles of clothing. This goes a long way towards allowing men with large feet to better coordinate their wardrobe.
Sandals
Sandals, or any other shoe that tends to expose a lot of skin, can tend to make big feet look even larger. For many men, this may not be an issue as the comfort sandals provide trumps any concerns about style. Those who want to best flatter the size of their feet, may look for sandals with a wide strap or shoes that allow for more airflow without exposing a lot of skin, like fisherman shoes. This will allow for a great deal of comfort while allowing for a bit of style. Other shoe styles that are an alternative to sandals are sport sandals, which tend to offer more coverage, and gladiator sandals that have a strap going around the ankle.
Buying Flattering and Stylish Shoes for Large Feet on eBay
Since shoes designed for large feet are occasionally hard to find, eBay is a good place to search for them since this website offers more in terms of sizes that may be hard to find elsewhere. Finding shoes that are in a specific size or fashion is fairly simple on eBay. The search bar on the home page offers access to a wide variety of options for shoes in wide, and long sizes in a number of styles. Conducting a search using the search bar is as simple as entering the correct keywords. Something like "Wide Men's Shoes" will provide many options. This type of search technique can be revised by simply adding additional words, such as those pertaining to specific size, style, and colour. Whatever the option one decides to go with in terms of search technique, remember to first do the necessary research required to make a quality purchase online.
Conclusion
Men with large feet need not feel that having them is a limitation or that it is impossible to find shoes that are flattering and stylish. This is not the case, as many shoe manufacturers are aware of this problem and design shoes that are both wider and longer for men with large feet. Being aware of what sizes are available and which ones will fit most comfortably is a big step towards finding the right shoes. Once the size has been established, finding a style of shoe that is flattering, without drawing attention to the foot, is possible by simply avoiding any shoes that have a thick sole or a heel, finding shoes that have narrow toes, and choosing shoes that come in dark colours.
When the right shoe comes along, men with large feet can feel comfortable and stylish at the same time, while not having to worry about their feet getting all the attention. Purchasing the right pair of shoes for any feet is possible by using the resources provided by eBay.