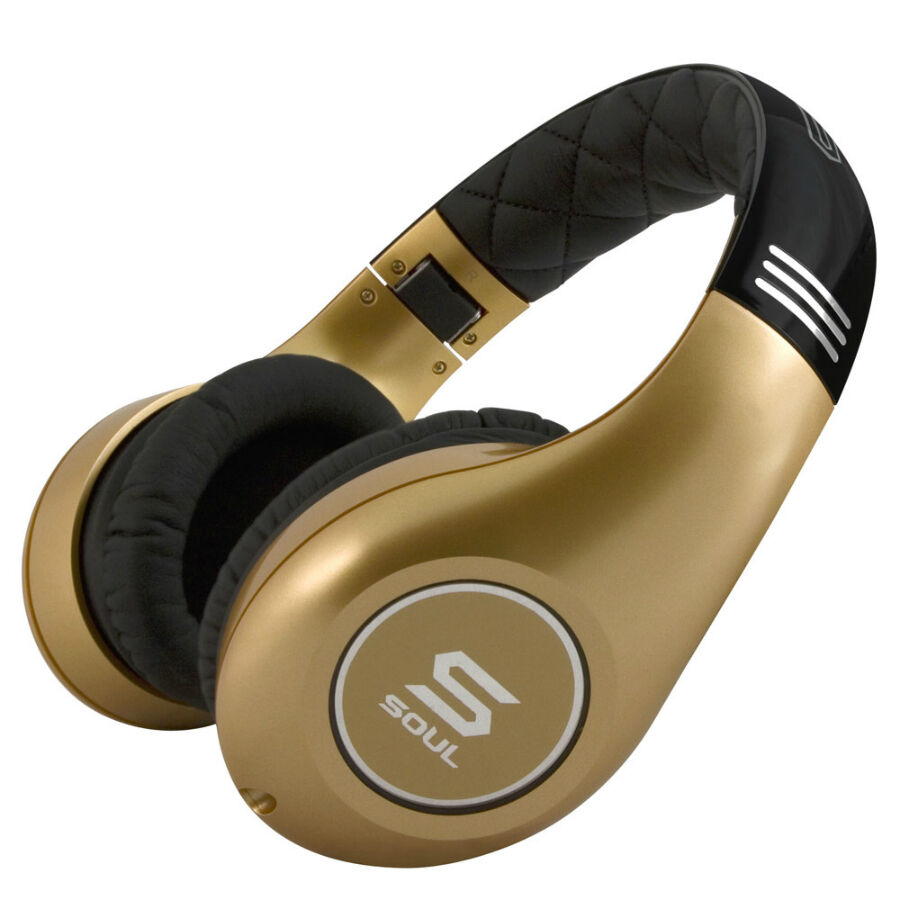 Headphones are mini-speakers that are worn over the ears to deliver sound directly to the ear canals. Listening to audio at such a close range makes it amplified and easier to hear. People use these for many reasons. Headphones give people the luxury of listening to audio without interrupting anyone else. This allows them to listen to music in public places, watch the TV in silence, play PC games without disturbing anyone, or chat on their mobile phone without having to actually hold onto the phone. These accessories can be invaluable to those who need them. It is common for shoppers to spend hundreds of dollars on devices such as televisions, gaming consoles, computers, mp3 players, and mobile phones, but without a good set of headphones to enjoy them with, they might not be enjoyed as much as they could be.
Finding a pair of quality headphones can seem like a challenge because there are so many kinds that are ideal for different purposes. In addition to that, there are several features to choose between and finding a pair that is comfortable is not always easy. The following sections enable shoppers to find a pair of headphones that suits their needs, is within their price range, and provides hours of entertainment without discomfort.
History of Headphones
Believe it or not, headphones preceded the invention of regular speakers that everyone can hear. This was because amplifiers had not yet been discovered. In the beginning, headphones were the only way to electrical signals being transmitted. Nathaniel Baldwin built the first successful pair of headphones in his kitchen prior to 1919. They had no padding and they squeezed the head too tightly so they were very uncomfortable to wear. He only sold his headsets to the military.
Types of Headphones
When headphones first became popular in the 1980s, they were big, bulky, and heavy. Now they come in all variations from ones that are nearly invisible in the ears, to ones that are large, yet still sleek and lightweight. There are four main kinds of headphones to choose from that are described below.
Earbud Headphones
Earbud headphones have mini speakers that sit just inside of the ear canal. They are connected together by small wire that plugs into the audio device. Since they are so compact, they are easy to transport, inexpensive, lightweight, and won't interfere with hairdos or hats. These are commonly used by people on the go and exercisers. Some earbuds also come with small mics on the wires so that they can be used with mobile phones.
Earbud Headphone Pros
Small and compact
Highly portable
Inexpensive
Good isolation from exterior noise
Easy to wear
Earbud Headphone Cons
Inferior bass response
Can become uncomfortable after long periods of use
Easily fall out
Wires can be inconvenient and painful if accidentally tugged on
Canalbud Headphones
Canalbuds,, also called canal headphones, are similar to earbud headphones except they go slightly deeper into the ear canal. Since they block off even more exterior sounds, their audio can be heard better than that of the earbuds. Their price range is similar to the earbuds, but whether they are more comfortable is a matter of opinion. Since they sit a little deeper into the ears, they stay in more securely, but some people do not like the feeling of having something go into their ear canals.
Canalbud Headphone Pros
Small and compact
Highly portable
Inexpensive
Better isolation from exterior noise than earbuds
Easy to wear
Stay in place better than earbuds
Canalbud Headphone Cons
Inferior bass response
Can become uncomfortable after long periods of use
Wires can be inconvenient and painful if accidentally tugged on
On-Ear Headphones
On-ear headphones,, or ear-pad headphones, are usually small flat speakers that rest on the outside of the ears without cupping them. Like the in-ear headphones, they too are connected with wires. These headphones are considered to be the most comfortable because they do not go inside of the ears and they do not engulf them either. The ears get ample ventilation and the on-ear sets are capable of providing more advanced sound quality than earbuds can. Their biggest downfall is that they do not do a good job of blocking out external noises. However, this does make it possible to communicate with people while wearing the headphones.
On-Ear Headphone Pros
Very comfortable with good ventilation
Capable of more advanced audio quality
More commonly can be found with a mic and extra controls than the in-ear headphones
Can be found inexpensively
On-Ear Headphone Cons
Less noise isolation
Others can sometimes still hear the sound coming from the headphones
Average bass delivery
Wires can be cumbersome
Full-Sized Headphones
Full-sized headphones are also called over-the-ear headphones. They completely cover both ears and are larger than all the other headphones. Because they cover the ears, many people feel that they are less comfortable, but they also deliver the highest sound quality and come with the most features. Sound isolation is key with these and neighbours rarely hear any sound leak out. Full-sized headphones are ideal for those who are passionate about their music and want the best sounds possible. They also work well for gamers and those who want to watch TV in silence, yet still experience high quality surround sound.
Full-Sized Headphone Pros
Best sound quality
Most available features
If made properly, can be comfortable
Most freedom with wireless versions
Best sound isolation
Stay on the head securely
Full-Sized Headphone Cons
Most expensive
Can be uncomfortable due to heaviness and lack of ventilation
Harder to hear other people talking through them
Wires can be annoying if there are any
Must be constantly charged if wireless
Cumbersome to transport due to size
Quality Headphone Features
Probably one of the most confusing part about selecting a quality pair of headsets to buy is figuring out which features to get. However, choosing the features is easy if people know ahead of time what the headphones are used for. Many features are only useful for one or two applications.
| Headphone Features | Description |
| --- | --- |
| Bluetooth | Bluetooth is a short range wireless system that can be utilised with devices that are close by such as a mobile phone or an mp3 player |
| Close-Back | Close-backed headphones have ear pads that are solid, and sealed off. The sound can be a little more muffled but it blocks out external sounds better and prevents sound leakage |
| Controls | Some headphones have programmable buttons. For example, a button can be programed to turn give commands to a PC, TV, or gaming console, such as powering it on or off. They are idea for gamers and television watchers |
| Microphone | Microphones are used to speak on mobile phones through the headset, or to talk to other online gamers through a PC or gaming console |
| Mobile Phone Hookup | Headphones with mobile phone capabilities have a microphone as well as a button to answer and hang up calls |
| Noise-Cancelling | Noise-cancelling headphone block out external noises by cancelling out low-frequency sound waves. Audio enthusiasts usually prefer these |
| Open-Back | These headphones have ear pads with backing that is not entirely closed. They offer more natural sound but also leak out more noise and do not block out external sounds as well |
| Surround Sound | Cinema lovers usually shop for surround sound headphones. These offer directional sounds that make the movie more realistic to the listener. The number of audio directions is listed in the product description. For example, a 7:1 surround sound system offers seven audio angles |
| Wireless | Wireless headsets are great for those who do not want to deal with wires and like to move around a lot. They are perfect for the TV, gaming console, and PC |
Choose the headset features that best suit the lifestyle of the wearer. Some people may only need a simple pair of earbuds as opposed to the high-tech, full-sized headphones.
Find Good Quality Headphones on eBay
With all the types of headphones, features, and brands that are available, it is impossible to find a local shop that has every kind on display. This makes shopping for them around town more difficult. Sites like eBay offer more options for buyers because they have more products listed in one place. Also, one of the most important parts of choosing a pair of headphones is reading the reviews that it has gotten, and eBay allows customers to do this while they shop.
The process of finding headphone on eBay is easy. Simply type the name of what you want into the search bar that is located on every eBay web page. Enter something general like "headphones&" to produce the most results, or, if you know what you want, type something more specific such as "earbud headphones&" to bring up a list of products more suited to what you need.
Conclusion
Never underestimate the benefits that a pair of quality headphones can provide. They are ideal for getting improving the music quality from mp3 players, they make it easy to listen to audio without disturbing others, and they are great for those who just have a more difficult time hearing their audio devices. Headphones even help keep the listeners safe by allowing their hands to remain free during phone conversations. No matter what shoppers use the headphones for, nothing can provide the superior sound experience that they do because the audio is not diminished or lost in the air like it is from free standing speakers. What headphones to get is a matter of preference because they are each ideal for different purposes. Shoppers can decide on a set by selecting the ones that best suit their needs and getting the features that are most appropriate for the use of the headset.