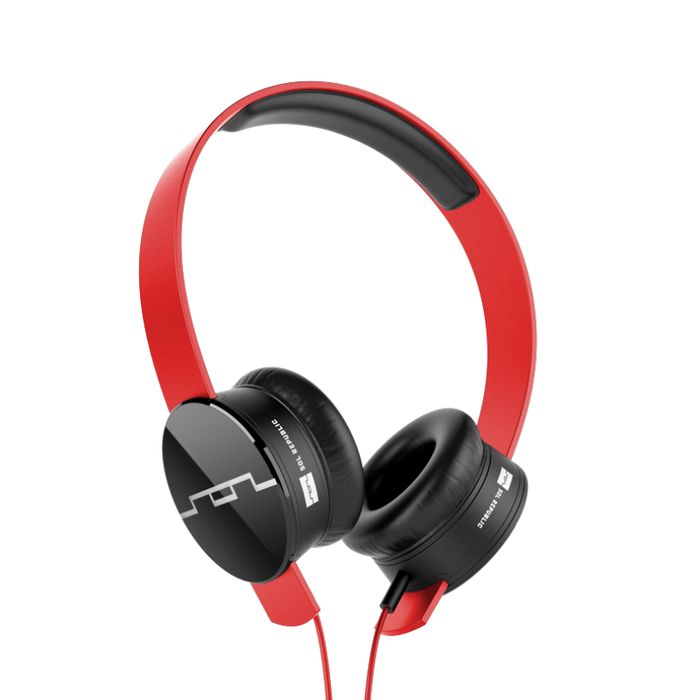 Headphones provide a satisfactory sound experience without bothering people around the wearer. They make it possible to play music on the go, or to play music as loudly as the wearer likes without annoying housemates. Manufacturers produce several different types of headphones for the market. There are three basic styles to meet consumer needs for playing music at home or for when travelling. Full headphones provide the best sound quality and some extra privacy for the wearer, while ear buds are extremely small and portable. Additional features provide extra comfort, convenience, and practicality to headphones. The user can even find headphones with multiple additional features to improve the overall listening experience. Wireless headphones and noise-cancelling technology are available in some of the more expensive, high-quality brands.
Headphones are found in electronics and retail establishments, through electronics manufacturers, and on websites such as eBay. When shopping, the potential buyer needs to keep an eye out for the many factors available in order to find the right headphones, such as the style, size, connectivity, and other special features that some may or may not have.
Types of Headphones
Music fans find that there are three basic types of headphones. These different styles make it possible for users to listen to their favourite music anywhere without bothering the people around them. These styles each have their own benefits and drawbacks, such as mobility, price point, sound quality, and size. It is not uncommon for people to own a few different types of headphones, some for use at home and others for use on the go. The great thing about headphones is that they can usually be used with a wide range of audio devices, so wearers do not have to worry about the best type of headphones to purchase.
Earphones
Earphones are small buds which fit directly into the ears. These buds are available in a variety of different styles. Some of them, called "in-ear headphones" fit snugly into the ear canal. Others, referred to as "ear buds", are meant to be held at the entrance to the ear canal. These small earphones are affordable, and are good for users who are on the go. They are lightweight, inconspicuous, and fit easily into a pocket. The better brands of earphones also provide decent quality sound, and some in ear canal earphones provide a decent bass sound. However, earphones have lower sound quality compared to the two other types of headphones, and they are less dynamic. Some earphones are available with noise-cancelling technology, but are not wireless.
On-Ear Headphones
On-ear headphones are a modified version of full headphones. This version features earphones which are placed entirely against the ears, rather than in the ears like ear buds. These headphones provide fuller sound quality compared to earphones. They are also cushioned with some foam padding, making them more comfortable for wearers. The on-ear headphones are connected to a headband, so they stay in place better than earphones. On-ear headphones are more expensive than earphones. They are not as convenient or mobile as earphones, and they are more conspicuous. On-ear headphones do not feel as private as the two other alternatives, because they allow the wearers to hear more background noise. These phones sometimes become uncomfortable after long periods of time due to the speakers pressing directly against the ears.
Full Headphones
Full headphones are the largest, most durable, highest quality, and most expensive of the headphone styles. These headphones consist of two speaker cups attached to a headband. These speaker cups are encased in hard plastic cups which are ringed with thick padding on the ear side of the cups. The cups hold the speakers to the ears without pressing on ear cartilage. The ringed padding in these speaker cups also helps cut down on outside noise and gives wearers more privacy. The full headphones are heavier than earphones and on-ear headphones, and they are not very mobile. These headphones are intended more for home use or use by professional musicians and DJs. Full headphones do provide the best sound quality overall by cutting out background noise and also by using bigger speakers in the speaker cups.
Best Features of Headphones
Manufacturers add some additional features to their products which wearers may want to look for in a new set of headphones. These features make using headphones more comfortable and convenient. Some headphones do have drawbacks, which wearers should consider before purchasing a new set of headphones. The best way to purchase the right set of headphones is to learn about the positives and negatives of each style and feature.
Noise cancelling
Noise-cancelling headphones are more expensive than standard earphones and headphones. They help wearers to block out background noise more easily using in-speaker, noise-cancelling technology. These headphones come with electronics which analyse outside noises and create a sound that is 180 degrees out of phase with these noises. The resulting combination of both frequencies cancels them out for the wearers. There are drawbacks to noise-cancelling technology. It alters sound quality in a way that some people dislike. Some headphones tend to produce a very slight hum that may be discernible to those with sensitive hearing. This can create a sensation of being underwater or even cause nausea. On the plus side, noise-cancelling headphones are available in ear buds, on earphones, and with full headphones.
Wireless
Wireless headphones are another option for those who do not want to deal with the hassle of having their movement limited by their headphone cord. Wireless headphones are powered with rechargeable batteries and often use Bluetooth or wireless radio frequencies to receive signals from transmitters. Wearers can conceivably move freely within range of transmitters and still receive music. These headphones are usually on-ear or full headphones. There are some drawbacks to wireless headphones. Wireless relies on compression of the music files before sending them to the headphones, which can lessen music quality. The sound controls on the headphones are not as user friendly as with other audio devices. Also, when the batteries run out wearers have to recharge the headphones before further use.
Bass
Music fans should also consider the bass response of headphones. Those who like music with deep, low-frequency sounds have trouble finding a good pair of headphones to reproduce the boat vibrating effects of their favourite music. However, some full headphones are specially designed to provide a deeper bass response and a wider, more dynamic range of sound. Specialty, high-end headphones do cost more compared to other similar headphones.
In-Line Mic or Volume Control
Another feature to look for in certain headphones and earphones is in-line microphone or volume control. Rather than fiddling with the volume control on audio devices, wearers can turn the volume up or down, or they can mute the sound using in-line control. This control is a thin, long cylinder with simple control buttons placed somewhere on the headphone cord. Headphones and earphones with this additional feature do not cost much more than those without in-line control. It simply takes more effort to track a pair down to purchase.
Buying Headphones on eBay
You can buy headphones on eBay by going through the site's numerous product categories. It is much easier to look directly for headphones using the eBay search engine on the website's homepage. To use the engine, you only need to enter your keyword into the search engine bar, and press the "Search" button. eBay looks for items using a number of different terms, such as brand names, headphone types, and even features. For instance, you can search for a pair of Sony earbuds or locate noise-cancelling wireless headphones.
Customer Feedback
When searching for electronics like headphones on eBay, you can ensure quality service by reviewing the seller's previous customer feedback. To get to a seller's previous feedback, just click on the seller name in any listing. Previous customers who have left feedback appears, and a star rating shows. Customers also indicate whether they had a positive, neutral, or negative experience. This makes it easy to tell at a glance how many positive experiences customers had with each seller.
Conclusion
When choosing the best headphones, be aware that there are three basic types on the market. Ear buds are small, portable, and fit against or into the ear canal. On-ear headphones are less portable, slightly more expensive, and provide better sound and comfort. Full headphones provide the best comfort level with extra padding and speaker cups, and they have large speakers for increased sound quality. On the downside they are heavy, not portable, and the most expensive of headphones.
Buyers must also consider the various features available with headphones and earphones. Manufacturers produce wireless headphones which allow users greater freedom of movement within certain ranges of transmitters. They also produce noise-cancelling technology to provide more privacy and to cut down on background noise. Other features to consider include bass response and in-line microphone or volume control for the headphones, which is helpful for controlling sound without fiddling with audio devices. Headphones of all types and with a wide range of features are found on eBay.