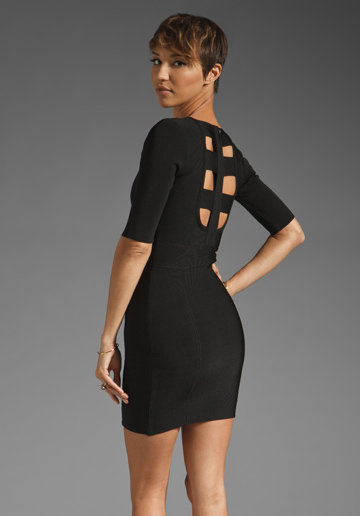 Jazz dance has a fascinating and complex history. The term "jazz dance" actually encompasses a range of different styles, all of which have their roots either in African-American slave dances or Caribbean traditional dances. Choreographer Jack Cole, often called the father of jazz dance, borrowed from ballet techniques and also endowed jazz dance with a theatrical expression, which is still one of the trademarks of contemporary jazz. Influenced by Cole, Bob Fosse popularised modern jazz with his choreography of Broadway musicals. Contemporary jazz continues to evolve, taking cues from different dance styles, and influencing them in turn.
Jazz dance classes can be a great way to get in shape. Beginner and advanced students alike benefit from an intensive workout that tones the entire body and improves flexibility, all the while developing their jazz technique. In order to get maximum enjoyment from a jazz class, students should have the right clothes. Fortunately, there are lots of options when it comes to jazz dance attire. The most important factors are fit, stretch, breathability, and comfort. Informing themselves about jazz clothes options will help women make good decisions when shopping for dance apparel.
Check Requirements First
Some jazz dance schools and individual instructors may have specific preferences or even requirements about what their students wear, while others may have none. First-time students should consult with them before shopping for jazz attire.
General Guidelines for Jazz Clothes
Knowing what to expect from a jazz dance class can help women select what to wear. No matter what they choose, there are a few basic guidelines they should follow.
Fitted, But Not Restrictive
Jazz dance often involves fast movements and quick turns, and demands a full range of motion from the dancer. For these reasons, loose, oversized clothing is not advisable, as it may tangle or distract. Fitted garments are best, though they should not be so tight that they restrict motion. Stretchy, comfortable fabrics are a good choice to allow the dancer complete freedom and to move with the body. In addition, fitted clothing allows the instructor to check alignment and technique, and make corrections and adjustments accordingly.
Breathable
One thing that is nearly guaranteed in jazz class is that the dancers will break a sweat. Jazz is energetic and vigorous, so opt for breathable fabrics to stay comfortable while having fun.
Warm-Up, Cool Down
Most jazz dance classes consist of a warm-up section, a main section, and then a cool-down at the end. It is a good idea to dress in layers.
Minimise Jewelry
Jewelry should be kept to a minimum during jazz dance classes. Long earrings, bracelets, and necklaces should not be worn, as they can easily get caught. Likewise, long hair should be pulled back.
Footwear
Depending on the student's level and the preference of the teacher, normal trainers may be worn to jazz class. Their support and rubber soles are helpful during stamps, jumps, and spins. Some take classes in bare feet, though this is may put a lot of strain on beginners' feet and legs. Jazz shoes, discussed in more detail below, are commonly worn during classes. Other options include jazz boots, whose high rise provides additional support, and split-sole jazz sneakers, which have a hardened toe that allows the dancer to rise on point briefly.
Students should check ahead of time about footwear policies. Dance studios generally do not permit trainers worn on the street to be worn on the dance floor.
How to Choose a Leotard
Leotards are often a standard choice for dancers, no matter what the style of dance. Their flexible fabric is form-fitting, comfortable, and moves with the body for a clean, elegant line. Choosing a leotard involves selecting a style, colour, fabric, and size. Before purchasing a leotard, the student should check with the instructor or school to see if there are any requirements.
Leotard Styles
Leotards come in many styles. They may have long, short, or cap sleeves, or they might have tank, halter, or camisole tops. Neckline choices include sweetheart, scoop-neck, v-neck, and polo neck. Likewise, the cut in the back can vary, from deep, low cuts to full coverage. Finally, the cut along the leg may be high, medium, or low. High cuts give the illusion of a longer leg, while lower cuts provide more coverage through the hips.
There are many colours from which to choose when shopping for leotards. If the dance studio does not have any requirements, the student is free to choose any colour she likes.
Leotard Fabrics
Leotards come in various fabrics. Cotton and lycra blends have a good combination of support, breathability, and stretch, and can be machine-washed. Newer microfibres and other blends are lightweight and soft, but may need to be hand-washed.
Leotard Size
Dancewear manufacturers often have their own sizing systems, so dancers are advised to consult the individual brand's information to find the size that is right for their measurements. Trying on a leotard is an important step. The shopper should raise her arms, crouch, and stretch when trying on the garment, checking that the shoulder straps are secure, the material does not bunch or gap, and that there is adequate coverage through the bust and hips.
How to Choose Tights
For a basic jazz dance class, traditional ballet tights are a good choice for legwear. They allow the full line of the dancer's leg to be seen, and allow the instructor to made adjustments to her technique. Ballet tights are usually made of a nylon-lycra blend, for stretch, support, and fit. Ballet tights are usually semi-opaque, although other tights may be more sheer or opaque. In addition, shoppers can choose from different levels of sheen, from matte to shiny. Tights may be footed, footless, capri, stirrup, or convertible, which can be worn over the foot or rolled up for bare feet.
Pale pink, flesh tones, and black are the most common colours, and a good choice for beginners. Some tights are also available in brighter hues like fuchsia and green.
Sizing for Tights
As opposed to leotards, sizing with tights tends to be more uniform, although it can still vary depending on the manufacturer. The following chart is a basic guide for sizing based on height and weight. The horizontal axis is weight in kilograms, and the vertical axis is height in centimeters.
| | 41 | 43 | 45 | 48 | 50 | 52 | 55 | 57 | 59 | 61 | 63 | 66 | 68 | 70 | 72 | 75 | 77 | 79 |
| --- | --- | --- | --- | --- | --- | --- | --- | --- | --- | --- | --- | --- | --- | --- | --- | --- | --- | --- |
| 147 | A | A | A | | | | | | | | | | | | | | | |
| 150 | A | A | A | A | A | | | | | | | | | | | | | |
| 152 | A | A | A | A | A | A | A | A | | | | | | | | | | |
| 155 | A | A | A | A | A | A | B | B | B | | | | | | | | | |
| 157 | A | A | A | A | A | B | B | B | B | B | C | | | | | | | |
| 160 | | A | A | A | B | B | B | B | B | C | C | C | C | | | | | |
| 163 | | | A | B | B | B | B | B | C | C | C | C | C | C | D | | | |
| 166 | | | | B | B | B | B | C | C | C | C | C | C | D | D | D | D | |
| 168 | | | | | B | B | C | C | C | C | C | C | D | D | D | D | D | D |
| 170 | | | | | | C | C | C | C | C | C | D | D | D | D | D | D | D |
| 173 | | | | | | | C | C | C | C | D | D | D | D | D | D | D | XXL |
| 175 | | | | | | | | C | C | D | D | D | D | D | D | XXL | XXL | XXL |
| 178 | | | | | | | | | D | D | D | D | D | XXL | XXL | XXL | XXL | XXL |
| 180 | | | | | | | | | | D | D | XXL | XXL | XXL | XXL | XXL | XXL | XXL |
Buyers should note that manufacturers may size women's tights as A/B/C/D, or small (A), medium (B), large (C), extra large (D), and extra extra large. Since sizing can sometimes vary according to the manufacturer, check with the brand or retailer for specifics.
Other Jazz Clothes Options
For those who prefer not to wear a leotard and tights, there are still other options, provided that the instructor and dance school do not have a strict policy. Jazz pants, for example, are similar to sweatpants, but slightly tighter and more lightweight. They come in varying lengths, from capri to full-length. Another option is to layer a vest over a leotard and wear soft shorts or jogging pants on the bottom. For beginners, a T-shirt or vest with jogging pants may also do just fine.
Accessories for Jazz Class
Dance Cardigans
Long-sleeved knit dance cardigans wrap around the waist for a close fit and are perfect for warming up and keeping the torso and arms cosy during cooler weather.
Legwarmers
Colourful knitted legwarmers are an excellent accessory for jazz dancers to have on hand. They keep muscles and tendons warm over the course of class. They come in different lengths, from short ankle warmers to longer versions that cover the thighs.
Dance Bras
Students who want extra bust support should look for sports or dance bras. Dance bras are specially designed to fit seamlessly under dance attire.
Jazz Shoes
Jazz shoes are soft and flexible, designed to allow the dancer control and ease of movement. The uppers may be made of leather, canvas, or synthetic material. Leather is more expensive, but tends to be more durable. In addition, it is highly recommended for its breathability and the way it moulds to the foot.
Jazz shoes may have a full sole or a split sole, usually made of suede, which allows for the execution of fast spins while still providing enough traction. Full soles are recommended for beginners, as they provide fuller support. Once the student is more advanced, they can switch to split soles, which offer greater flexibility and the possibility of creating a beautiful line with the foot.
Traditionally, jazz shoes have been lace-up. However, the range of models has expanded to include slip-on styles that some dancers may find more comfortable. Much depends on personal preference and what is most comfortable for the shape of an individual foot.
Fitting for Jazz Shoes
Sizing for jazz shoes largely depends on the manufacturer. Beginners should opt for a professional fitting at a dance supply shop when buying jazz shoes for the first time. In general, jazz shoes should feel lightweight and comfortable, allowing the foot to flex and bend, and the toes to wiggle. If the toes are pushing up against the end of the shoe, it is probably too small. If it is roomy enough to move around on the foot, the shoe is probably too large.
How to Buy Jazz Clothes
Jazz clothes can be bought in dance supply shops and online through Internet retailers and auction sites like eBay. Beginners buying clothes for the first time may find it easier to go to a shop, if available locally, for professional advice about different garments and sizing. If there are no dance supply shops in the vicinity, there is a wide selection of dancewear available online. Shoppers should check sizing charts through the retailer's or manufacturer's sites before purchasing items online. And whether shopping online or off, it is a good idea to confirm what the seller's return or exchange policy is.
How to Buy Jazz Clothes on eBay
eBay's online auction can be a great place to find deals on apparel for jazz class, whether you're looking for tights, jazz pants, leotards, jazz shoes, or accessories. To begin, go to eBay's home page and enter keywords, like "women's black leotard", into the search bar. You can refine the search results by selecting things like size, colour, seller's location, and other limiting factors. To learn more about efficient searching, visit eBay's Search Tips page. If you still haven't found what you're looking for, try browsing eBay Shops.
Steps to Take Before Bidding
Before bidding on an item, always read the product description carefully. It should contain details about the material, quantity, brand, and seller's return policy. Check shipping costs as well, and don't forget to keep them in mind when deciding how much to bid. If you have questions about the item, you can easily ask the seller.
It is also a good idea to check the seller's feedback rating and read comments left by previous customers, particularly those who have bought dance attire from them. Top-rated sellers have a solid track record of providing the highest level of customer service.
Conclusion
Jazz dance is an exciting, expressive art form. Students of jazz dance can get a great deal of enjoyment and an excellent workout from their lessons. Many first-time students may wonder what to wear to class, particularly if the school or instructor does not have a specific dress code. Fortunately, there are lots of choices, and some of them may even be in the closet already.
When selecting jazz wear, it is important that the garments fit closely, without restricting or interfering with movement, and that they be breathable. In addition, it is a good idea to dress in layers, so that the dancer can stay warm at the beginning and end, and cool when the class is at its peak. If choosing to wear a leotard and tights, women will find a wide selection of styles available. It is important to get the right fit so that these garments perform optimally. Jazz shoes, while not always required, are the common footwear for jazz classes; they come in full and split sole, and support the foot while allowing the dancer to perform technical movements with precision.
Whether shopping online or off, knowing the options and what to look for in jazz clothes helps women find apparel that will let them get the most out of their jazz class.