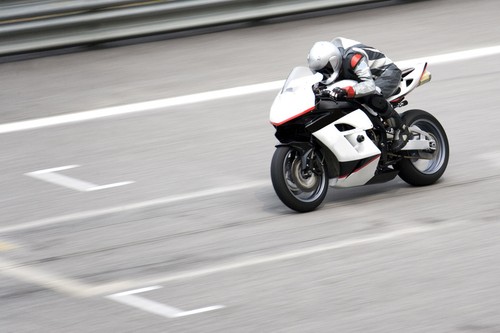 Finding and installing quality control levers on a motorbike is central to its operation and safety. Moreover, levers need to work well with a rider's style of riding. For Kawasaki owners, in particular, finding levers and other parts that are a good fit and do their bikes justice is important since it can directly affect the quality and integrity of a Kawasaki motorcycle. Learning how to find the best options for clutch, brake, and other types of levers is of critical importance to these types of consumers.
By following a few tips, and understanding the different types of levers on the market, consumers can position themselves to begin the purchasing process confidently and execute it competently. For consumers who do not know some of the better retail options when it comes to sourcing Kawasaki parts, learning about the benefits of certain retailers can make a big difference. While brick and mortar auto parts vendors may offer some Kawasaki parts, buyers may have to visit specialty motorcycle shops or Kawasaki dealers in their area, if possible, to find parts. Many buyers find that it is easier and faster to search on eBay or other places on the Internet.
Types of Kawasaki Levers
There are several types of Kawasaki levers available for purchase in today's marketplace. Understanding the function of each type and the different styles within each category can help refine the purchasing process.
Clutch Levers
Clutch levers are handlebar-mounted controls that function like a pedal clutch in a manual transmission car. Pulling back on the clutch lever engages the clutch and allows the rider to switch gears. The vast majority of motorcycles place the clutch lever on the left handlebar since the throttle is typically located on the right handlebar.
Front & Rear Brake Levers
Brake levers can be either handlebar levers or foot-controlled levers. Typically, a front brake lever is mounted on a handlebar, while rear brake levers are controlled by a foot lever. There are, however, some rear brake controls that are handlebar-mounted. Particular attention is given to the grip style and ergonomics of hand levers, as they need to be responsive and comfortable to use for riders.
Kawasaki Heel-Toe Gear Levers and Toe Levers
Toe gear lever s are designed to give foot control to shifting on a motorcycle. With a toe lever, the toe pushes down to downshift and slips under the lever and pushes up to shift to a higher gear. Heel-toe gear levers allow riders to switch gears with a seesaw foot action between the heel and toe. This saves the rider from having to place the toe of a boot under the lever to shift to a higher gear.
Design Features & Advantages with Kawasaki Levers
Within all types of levers, consumers can sometimes find different design advantages. These apply mainly to handlebar controllers and address how these units perform under high-demand situations. These design features are particularly relevant for consumers who put their bikes through their paces in racing or rough conditions.
Kawasaki Shorties
Kawasaki shorties are lever alternatives that are typically used by dirt bike riders and off-roaders. Just as the name implies, a shorty has less length to it and is, therefore, less at risk of breaking or incurring damage during off-roading. In competition racing, where every second counts, shorties can be the difference between a successful run and last place. They are far less likely to break mid-ride and force a pit stop. Even for non-competitive riders who still enjoy rough off-roading, a shorty can provide a much more reliable alternative to traditional, longer levers.
Kawasaki Quick Adjust Levers
Kawasaki motorbikes are often retrofitted with quick adjust levers. These levers allow riders to make cable adjustments while riding to change the tension on brakes and clutch cables. Dual-sport riders take advantage of these on-the-fly adjustments when changing from different surfaces. These options are typically a good fit for very experienced riders who are seasoned at making rapid-fire changes.
Universal Levers
There are a good number of levers of various types that are marketed as 'universal'. What these levers endeavour to do is provide a one-size-fits-all solution to levers. They are meant to work with any make, model, or year of bike with minor adjustments. While a great idea, they do not always work in practice. Consumers should confirm first whether a universal lever can actually work to meet their needs before deciding on one.
Determining Whether to Buy OEM, Aftermarket, New, or Used Kawasaki Levers
An important point to consider when purchasing a Kawasaki lever is whether to get a new or used part. Another critical point is whether to purchase original equipment manufacturer (OEM) parts or to get aftermarket parts. Each type has its own appeal and set of advantages for consumers. Choosing between the advantages of new or used parts is not as simple as weighing price considerations. There are several other factors that can make either part advantageous to a consumer.
Condition

Advantages

Disadvantages

Seller may have feedback, tips

Environmentally responsible

Larger catalogue of options

May not have manual/instructions

Potentially longer part life

Comes with installation instructions

No consult aspect with seller
Choosing between OEM and aftermarket parts can offer just as many points of consideration. OEM parts are those that were manufactured during the original engineering cycle of a motorbike. These parts are not always made by Kawasaki and could be made by a third-party manufacturer in collaboration with Kawasaki. Aftermarket parts, on the other hand, are parts that were created to spec after a motorcycle went to market.
Type of Part

Advantages

Disadvantages

Easy to match to motorbike

Confirmed performance with a motorbike

May actually be of lesser quality than aftermarket part that has been reverse engineered

May offer improvements over original design

Diverse marketplace with a variety of qualities

Can be difficult to fit correctly
When choosing between OEM and aftermarket levers, consumers have many points to keep in mind. They should prioritise what they need from a part and then use this determination in tandem with the advantages and disadvantages listed above to choose whether an aftermarket or OEM part can give them the biggest advantage.
Selecting Control Levers That Fit a Kawasaki
Whether purchasing new or old levers or OEM or aftermarket levers, it is important that consumers get a lever that is the right fit for a motorcycle. The most direct way to do this is to shop by the model and year of the motorbike. Consumers should keep in mind that design standards can change dramatically from year to year, which means a 2009 lever does not necessarily fit a 2010 motorbike, for example. Moreover, forcing a fit from model to model within the Kawasaki line can prove to be problematic.
It is best for Kawasaki owners to stick with parts that have been engineered to spec for the models and years of their motorbikes. Most vendors list and promote their parts in association with specific motorbikes. Consumers should also remember that aftermarket solutions may work with Kawasaki and other makes of bikes, as well. Sellers of aftermarket parts typically provide a comprehensive list of motorcycles that work with a particular lever.
Buying Kawasaki Levers on eBay
The online retailer eBay is popular for its wide ranging catalogue of car and motorcycle parts. The site achieves its listing diversity by bringing together countless sellers across numerous niches and specialties. It is a particularly rich resource for Kawasaki fans. When you first visit the site, you can begin looking at listings immediately by using the search bar found on any page. If you are looking for a clutch lever, enter a search term such as 'Kawasaki clutch lever'. Once your search results load, you can look through listings in detail by clicking on their titles.
Getting to Know the Sellers on eBay
Another advantage of using eBay to shop for Kawasaki levers is the way in which the site facilitates communication with a seller. You can use this to your advantage to ask questions about the Kawasaki lever you want. The site also allows you to evaluate a seller by reviewing feedback submitted from other consumers. These features can help you narrow in on items and sellers that can serve you best for your upgrade.
Conclusion
Whether someone is a hard-hitting off-road rider or just someone who wants to upgrade existing parts, Kawasaki owners often need to find and install new levers on their motorbikes, including handlebar controllers and pedal levers. These essential controllers add value and performance capabilities to motorcycles and can be selected for a custom fit that works with a rider's grip, technique, and riding style. The various levers can range from stylish to pragmatic.
When shopping for Kawasaki levers, Kawasaki owners should first consider what types of lever they want and then consider whether they want new, OEM, aftermarket, or used components. With this information in hand, consumers can then consider accessing the Kawasaki listings on the online retail site eBay, or they can search locally for motorcycle shops or dealers who sell Kawasaki parts. By adhering to these recommendations, Kawasaki owners can get their rides running in optimal condition with quality levers.