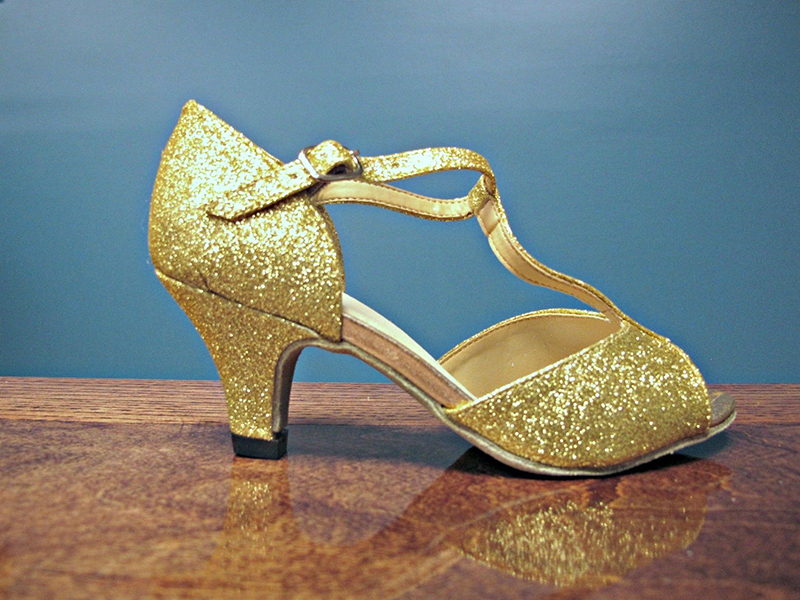 Ballroom is a particular style of dancing that requires poise, grace, and balance. Because of this, dancers wear very specific shoes to help them dance well and look their best. Boys and girls need special ballroom dance shoes, and several kinds of shoes are available for the different styles of dancing. It is best to learn more about the styles and the related shoes because the wrong shoes hinder the performance.
Boy's Standard and Latin Ballroom Dance Shoes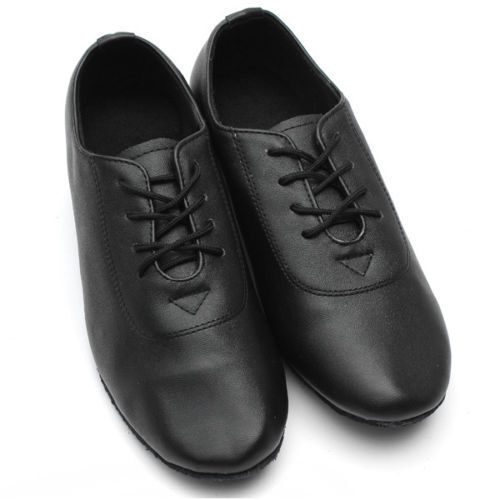 Standard ballroom dancing is slow and graceful, while Latin ballroom dancing is much faster, although still quite graceful. Standard boy's ballroom shoes have heels between 1.2 cm and 2.5 cm. The low heels make it easy to balance. Latin boy's shoes have 3.8-cm heels to push the weight forward onto the toes, and this makes it easier to maintain the stance needed for Latin moves.
Boy's Practice Ballroom Shoes
Boy's practice ballroom shoes have low heels to help with balance. They are less flashy and often feature ventilation. These shoes are what children wear to learn the basic moves before trying to perfect every aspect of the dances. Because the shoes are more comfortable and promote balance, kids can wear them for longer periods of time.
Girl's Standard and Latin Ballroom Dance Shoes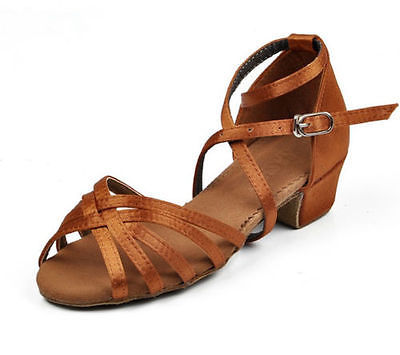 Girl's ballroom shoes are much different than boy's shoes. They are flashy with high heels and usually have straps. Girls who are uncertain of their dance focus can purchase Latin shoes because the Latin style works for standard ballroom dancing, as well. However, standard ballroom shoes are stiff, and that means they do not work for Latin dances that require girls to point their toes. Unlike the boy's shoes, girls have a variety of heel heights available. Latin dance shoes typically have much higher heels because of the exotic look and the need to point the toes. Standard shoes vary, but many girls prefer lower heels for better balance. Colours are available to match the ballroom dresses girls wear. Neutral colours like white ballroom dance shoes go with more outfits, but they are not always visually appealing.
Girl's Practice Ballroom Shoes
Girls also have practice ballroom dance shoes. They are usually black, ventilated, and feature plenty of support with medium heels. These shoes are not much to look at, but comfort is more important than aesthetic appeal in the learning stages.
Kids' Ballroom Shoe Materials
The materials used in ballroom shoes make a difference because they affect the appearance as well as the flexibility and support. Standard leather is very flexible and durable, but it may be too flexible for standard dance. Patent leather is very classy looking and stiff, and it is a better choice for standard ballroom dancing.