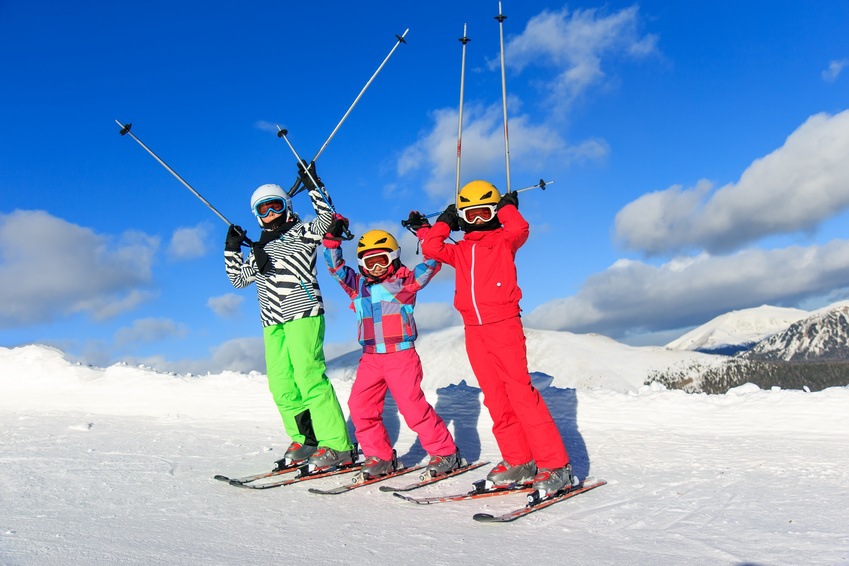 Skiing is fantastic exercise and great fun for all ages. Starting children young encourages them to build their skills early for safer, more enjoyable skiing or cultivates the potential for competition training. When getting children started, ski bindings are a critical piece of equipment. Designed to affix ski boots to the child's ski, these bindings provide protection both during successful skiing and falls.
DIN Range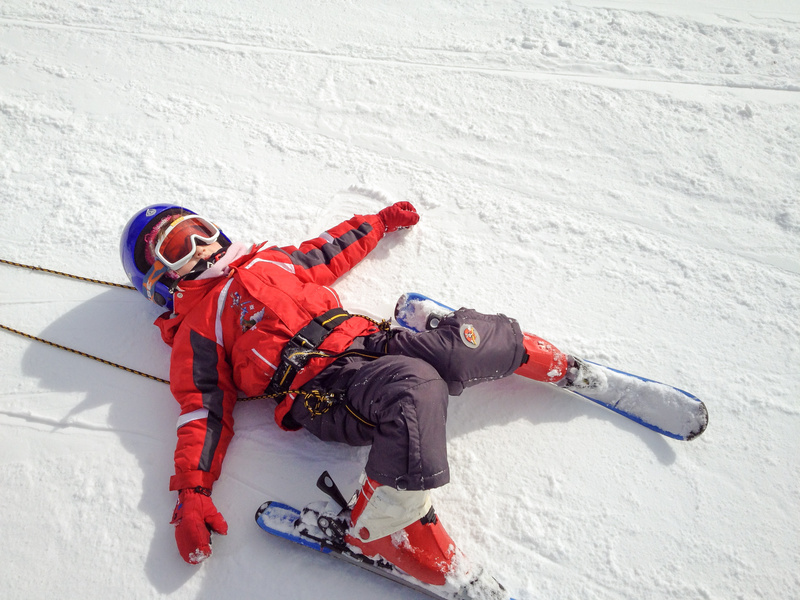 Providing the weight of the skier the bindings can accommodate, the DIN range also helps determine its appropriateness based on the skier's abilities. Skiers with lower body weights but who are more aggressive and skilled require higher DIN settings to provide the same level of protection. The youngest skiers, weighing up to 41 kg, require a DIN of between .75 and 4.5. Larger children and preteens require DIN ratings between 2 and 7.5. Take into consideration the additional weight of other safety gear, including a ski jacket and ski helmet, when accounting for weight. Choose the lowest appropriate one without underestimating capability to ensure safety without compromising advancement of skill.
Range of Motion
Ski bindings attach the boot to the skis, but to reduce the risk of serious injury, they feature a mechanism that releases it in the event of a fall. This helps prevent ankle and leg breaks that the sudden impact of falling off the skis can cause. Beginners should have a lower range of motion to accommodate their less advanced style and more frequent falls. As skills progress, versatile options, such as Marker bindings, offer a flexible range of motion that users can adjust to suit more aggressive skiing styles. Kids who prefer cross-country or Alpine skiing should choose ski touring bindings, such as Rossignol ski bindings. These offer the skier the versatility to climb hills in skis and then adjust bindings for downhill skiing.
Brake Width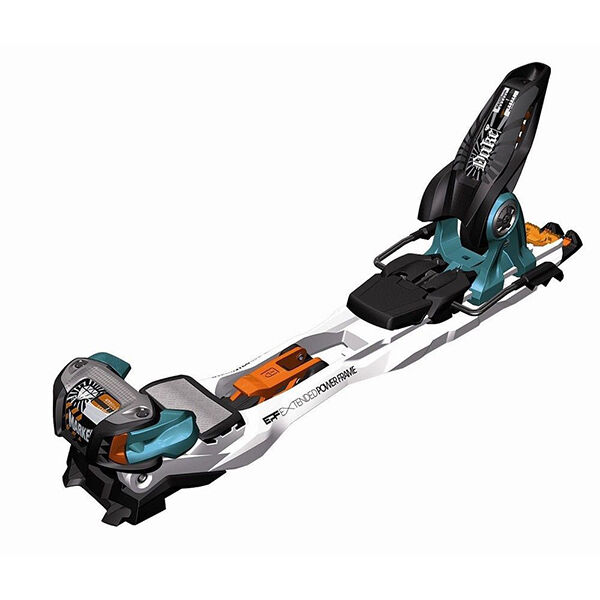 Brakes extend beyond the bindings to secure the toddler or junior skis to the slope when the boot is not in place so the skis do not slide away. The brake must be as wide as the middle portion of the ski, so it can adequately attach into the slope. Check, however, that the brake is no more than 20 mm wider than the waist of the ski. Too wide and they place excess pressure on the binding by pulling in the snow, which causes the bindings to lose integrity and wear out more quickly.
Integrated Binding Skis
Integrated ski binding systems are skis that feature ski bindings as a part of the skis themselves. Though convenient, particularly for new skiers, they force the skier to use the same bindings for as long as they use those skis, and the bindings cannot move onto new skis.