Ladies' Birkenstocks are well-known for their comfort and orthopaedic designs. The footwear is considered more functional than fashionable; however, many ladies' Birkenstock sandals have gained ranks amongst fashionistas.
Types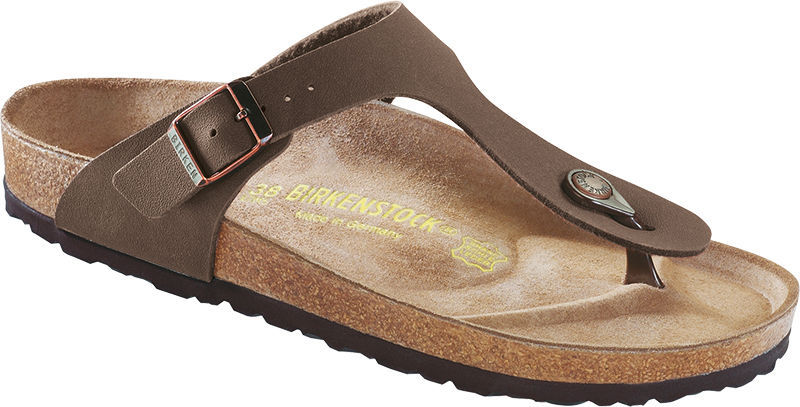 Birkenstock is renowned for its extensive line of ladies' sandals; popular styles include Arizona, Florida, Birkenstock Gizeh, Granada, Birkenstock Madrid, Mayari, and Milano. The company also produces a large selection of ladies' loafers, boat shoes, moccasins, and clogs. Birkenstock clog styles include Amsterdam, Basel, Boston, and Messina.
Footbed
Ladies Birkenstocks have an orthopaedic footbed. For optimal comfort, look for newer styles that feature a soft footbed. It also offers wearers ample toe room, a raised toe bar, a deep heel cup, and shock-absorbing soles. An improvement over the regular footbed, this newer design provides an extra layer of foam cushioning, helping to absorb shock while conforming to the shape of the wearer's feet. Still, other ladies' Birkenstocks have a cork or rubber footbed. The rubber does not mould to the wearer's foot as well; however, it is easier to clean and care for. Thus, rubber footbeds are often preferred for gardening and other grimy tasks.
Uppers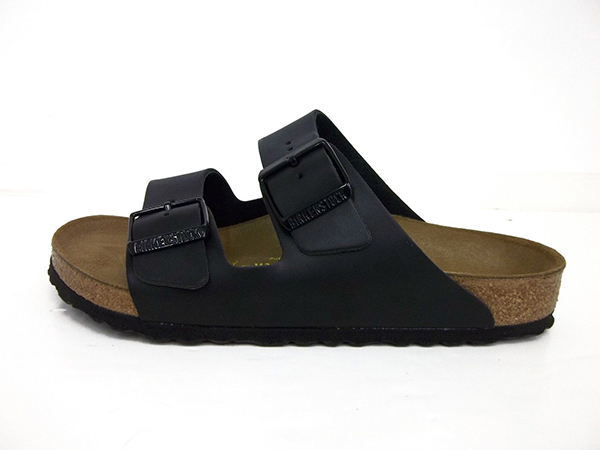 Ladies' Birkenstocks can be found with suede, leather, or synthetic uppers. Suede uppers are made from split cowhide, lending the footwear a soft texture. These shoes are appreciated for their durability and breathability. Conversely, leather uppers offer a smoother finish that can be easily wiped clean. Still, synthetic uppers, such as Birko-Flor and Birkibuc, are made from nylon. An animal-friendly alternative, this footwear is appreciated for its water resistance and its ability to maintain its shape and colouring over time.
Strap Type
Strap type tends to differentiate across ladies' Birkenstock models. When shopping, first consider the heel strap; these straps help secure the shoe to the foot and prove ideal for those with orthopaedic problems. Some Birkenstock styles feature a heel strap, while others offer a backless design. Buyers should also consider whether they prefer a T-strap or open toe design. T-straps are thinner in style, allowing for increased foot breathability. On the other hand, open toe designs prove more comfortable. Therefore, they suit a large amount of walking. Some open toe designs feature cross straps, helping to promote a secure fit. For increased flexibility for fitting, look for ladies' Birkenstocks that come with adjustable straps.
Sizing
Whether searching for Birkenstocks size 6, 7, or any size, ladies' Birkenstocks are available in three different widths: regular, narrow, and medium. Choose the right fit for your foot length and width.