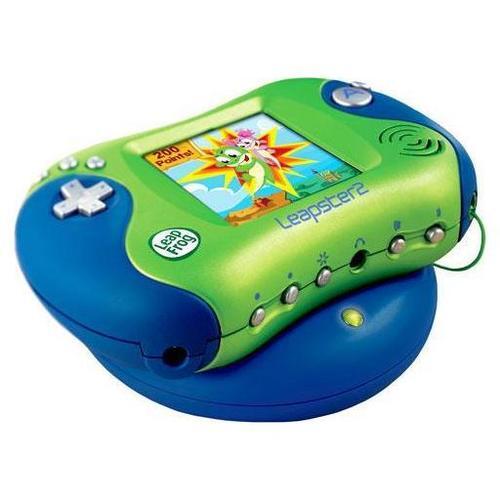 Leapfrog toys are designed and constructed by the Leapfrog Enterprises educational entertainment company. They have produced many different products intended to coerce children of a variety of ages to learn basic education skills through enjoyable activities.
Buying LeapFrog toys on eBay is made easier by the fact that there are thousands of listings available, both second-hand and brand new, from a variety of sellers. This guide will look at the different LeapFrog products available on eBay and also how to complete a purchase successfully using the site.
LeapFrog Products
Since the company's launch in the 1990's they have produced many different types of toy that have become popular with parents to buy for their children. Below is a run through of some of the different products that are readily available on eBay.
LeapPad – Perhaps the most recognised LeapFrog toy is the LeapPad which is a range of tablet computers designed for use by children. They have been developed into various models to suit certain needs and interests such as the 'Read and Write LeapPad' and 'Learn and Go LeapPad.' The original LeapPad model was been discontinued in 2008 but can still be found on eBay from second-hand sellers.
LeapPad2 – The second version in the LeapPad series has won numerous awards for its various features and ease of use. It includes front and back camera/video recorder and over 150 games for children and even some younger teenagers to enjoy. These include games such as an interactive art studio and music creator to enhance a child's creativity. Certain apps for the LeapPad2 will need to be purchased separately to achieve its full potential.
Leapster/Leapster2 – As with the LeapPad, the original Leapster model was replaced on the market by the improved second version which includes a USB port so that additional programs have the potential to be downloaded. It is aimed at younger children from the ages between 4 and 10 and has a compact design so that it can be used on the go easily. The Leapster2 can keep tabs on a child's progress on certain games by connecting the tablet via a PC to the internet.
Tag – The Tag line of LeapFrog products includes a smart electronic apparatus that makes books comes to life; for really young children or those with a short attention span this is highly advantageous in encouraging them to have an interest in books. Both Tag books and the Tag Reader are needed for the system to work. Children touch the pages of the books with the Reader and a specially created camera then 'reads' the words out loud. It can help children associate the spelling of words on the page with how they are meant to be articulated.
My Pal Scout – This is a more traditional stuffed toy in the form of a puppy which can 'speak' to children in a variety of ways. It can be programmed to add a personal touch, i.e. to say the child's name and remember their favourite colour. Learning games and songs are the other main features of My Pal Scout which is suited for very young children above the age of 6 months.
Learn and Groove – The Learn and Groove line of toys have a musical theme to them and include instruments from drums and keyboards to microphones and maracas. They are based for toddlers from the age of 3 months and above as they are very simple for youngsters to play with. The Learn and Groove drum for example will progress their rhythm recognition and improve motor skills.
Buying Considerations for LeapFrog Toys
Now that some of the LeapFrog products have been evaluated, there are some further considerations to think about before making a purchase. Think about:
How old the child is. Certain types of LeapFrog toys are only suitable for really young children between the ages of 6-12 months, such as My Pal Scout for example, which a 5 year old will not be interested in.
Will the child soon grow out of the particular toy? Children at the ages of 2 or 3 may be difficult to buy for in the sense that they soon may grow out of playing with a certain toy. Consider this when setting a budget. Also bear in mind that eBay can be used to sell on items if necessary.
Does the child have an affinity to any particular brand or theme? LeapFrog have developed products and games in conjunction with franchises such as Toy Story and Sesame Street. Youngsters may be more receptive to learning from familiar characters who they have seen before on television or in books.
Is a connection to the internet accessible? Some toys can link up to the web where new content and learning apps can be downloaded from the LeapFrog website if desired.
eBay for Beginners
Register on eBay by following the relevant steps on the site's homepage. Once completed then feel free to browse the listings for the required LeapFrog toys. The marketplace nature of eBay means that all sorts of items will be on offer, no matter how specific or uncommon they may be generally in toy stores.
Unable to Register?
An added feature to eBay is the ability to check out and buy an item as a guest. You do need to have registered on the site to sell an item however. Below is a quick guide to buying as a guest on eBay:
This option can only be utilized when using the Buy It Now facility. Participating in an auction requires registration as to prevent some users making unethical bids just to push the price up.
The price of the item cannot be more than £500.
The seller must be an established eBay user. Their feedback score must be 50 or above and their rating must be at least 98% positive.
Payment needs to be made through Paypal to guarantee a safe and smooth transaction.
How to Buy LeapFrog Toys on eBay
When coming to make a purchase on eBay, there are several aspects to consider before parting with money. These revolve around using the site as safely as possible to ensure 100% satisfaction.
Searching for an item is relatively straightforward by using the keyword search that can be found on any eBay page. Simply type in the specific type of LeapFrog product desired and review the results.
Alternatively, if the exact toy model is not known, then type in "LeapFrog" and use the Advanced search page or preference menu on the left-hand side of the page to slim down the results. Such aspects as price, condition and buying format can be highlighted to suit your requirements.
Read the item's description carefully to make sure exactly it is the right model needed and suitable for the child. Take into consideration the purpose of the toy and check the description to see if it fits in for what it is intended for. If buying a second-hand LeapFrog toy then make sure to check if there are any blemishes or defects that may affect its performance.
Check the postage and payment conditions. Ensure that the preferred payment method is accepted by the seller and also if they deliver to your location. If buying from abroad then the overall cost may rise above the set budget so bear this in mind before bidding. Also, if the toy is needed soon for a child's birthday for example, check to see if it will be delivered in time. It may be possible to upgrade the courier service to a faster service if agreed beforehand with the seller.
If there is anything that appears to be vague or suspicious about the item's listing, then make sure to ask the seller a question. This is possible by visiting their profile and clicking the 'Contact Member' link on the left-hand side of the page. Ask them as much as possible about the toy and their experiences with it if used before.
Review the seller's history and check their feedback score. This way a more defined evaluation can be made of who you are dealing with. The further their score from 100% should ring alarm bells and may mean they are not to be trusted with either delivering the item or listing it correctly in the first place. Another tip is to check the list of their already completed transactions; some fraudsters will successfully complete sales of low cost items to push their feedback rating up.
Finally, read reviews of the LeapFrog toy that is desirable from other sources and have in mind a figure of what to be paying for one. The auction facility on eBay may mean a particular product can be bought for less than would be found on the high street or other gaming websites, whilst the 'buy it now' facility will guarantee a purchase.
Conclusion
LeapFrog toys are one of the most trusted and well liked manufacturers of children's educational toys. Their toys make learning fun and encourage children to pick up certain motor skills or alpha-numerical knowledge without knowing they are doing so.
As many parents will sell on used LeapFrog toys that their children have grown out of, checking on eBay to see if there are any deals for second-hand models is advisable. Make sure to stay safe on the site by using the tips in this guide and reading the eBay Safety Centre guide if necessary.