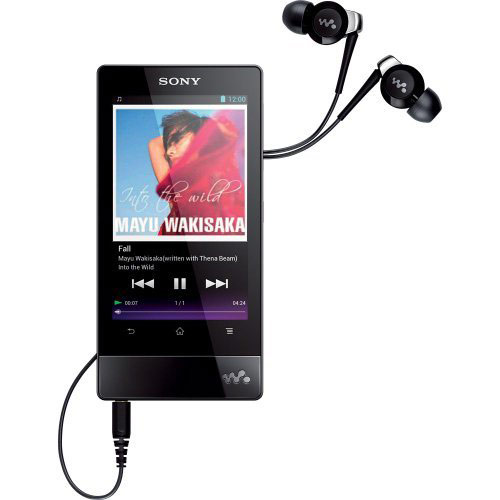 The ubiquitous nature of the Apple iPod divides the consumer's MP3 player choices into iPod or non-iPod players. The early versions of MP3 players were limited to music and audio files. They now feature expanded capabilities to play video files, serve as an e-reader, download and play podcasts, and stream audio and video programming via Wi-Fi. Additional capabilities include a myriad of applications, email and Web browsing, organisational tools, and games.
While tablets and smartphones include MP3 players in their application suites, sometimes a music player is all that is needed. Whether a consumer chooses to listen to music or motivational talks while running, bicycling, exercising, or just reading, eBay offers a wide array of MP3 players to suit different preferences. When shopping for an MP3 player, the buyer should research the amount of memory and storage the player offers, the kind of memory featured by the player, and the files that are compatible with the player. The large catalogue of products on eBay, the online auction website, offers a convenient way in which one can shop for MP3 players.
Shopping for MP3 Players on eBay
Choosing and purchasing an MP3 player on eBay is a simple process. You may start your search on eBay by typing "MP3 player" into the search window that appears on an eBay page. The search results are then displayed, allowing you to browse every active listing for MP3 players offered on eBay. If you wish to narrow the available choices, you may select MP3 players by brand, model, generation, storage capacity, colour, features, and price range. You may also search listings for MP3 players that are new, used, manufacturer refurbished, or seller refurbished. Nonfunctional MP3 players are also available if you wish to buy a unit for parts. When a search is entered, eBay also suggests related search options such as "iPod Touch" or "iPod Shuffle".
How MP3 Players Work
While MP3 players are compatible with numerous audio formats, this file format is among the more common and versatile digital audio formats in use. A real step up from physical audiotapes and even CDs, MP3 players allow consumers to create customised music lists while allowing them to play thousands of songs on a compact device while on the go.
Short for "MPEG Layer 3", MP3 is a common file format that uses data compression to store audio files on hard drives and flash drives utilised by music players. The MP3 compression system allows an audio file to retain near-CD quality while allowing the file to be transferred or downloaded from the Internet far more rapidly than an uncompressed file. For instance, a three-minute-long song uses approximately 30 MB on a CD, but it only uses 3 MB when compressed utilising the MP3 format. The data compression also allows music players to accommodate thousands of songs without requiring a great deal of hard drive or flash drive capacity.
Types of MP3 Players
The variety and sheer number of available MP3 players, models, and upgrades makes the selection process a bit daunting. Below are the major types of MP3 players.
Music Players
The original mission of the MP3 player was to play music, and lots of it. For years, the portable cassette or CD player was a great solution for those who wanted to listen while on the go. The downside of these devices lay in the weight, bulk, and limitations in how many songs could be played continuously. In the 1990s, the development of the portable MP3 was a quantum leap in the music industry, which allows consumers to store and listen to thousands of songs in a small, lightweight device. Technological advances then brought video recording and playback, camera capabilities, Wi-Fi and Bluetooth connectivity, and a constellation of applications to the music player.
Despite the sophisticated devices that are available, compact, lightweight MP3 players such as the SanDisk Sansa Clip Zip are well suited for use while working out or running. These simple MP3 players frequently weigh less than 85 g and feature screens that measure up to 5 cm diagonally.
Media Players
Enhancing the MP3 player with a variety of capabilities, these popular players are seen everywhere. With larger screens that measure between 6.4 to 12.7 cm diagonally, these versatile media players offer video streaming, recording, and playback. They frequently feature Wi-Fi and Bluetooth capabilities, allowing users to browse the Internet, use email, engage in social networking, and share photos and video footage. Users interface with these players via a touchscreen, click-wheel, QWERTY keyboard, or a cellphone-type keyboard. Examples of these media players include the ubiquitous iPod Touch and Samsung Galaxy. In addition, all but the basic cell phones also offer music download and playback capabilities as an outgrowth of the MP3 player revolution.
Considerations when Choosing MP3 Players
The number of MP3 players that are available is rivaled only by the number of uses a consumer can find for these versatile audio players. Factors to take into consideration when purchasing an MP3 player include usage, size, type of storage, and battery life.
Usage Life
When selecting an MP3 player, the first question to resolve is how long the consumer plans to use it. If one plans to keep the player for more than one or two years, then a robust player that includes additional features and connectivity options such as Wi-Fi and Bluetooth makes a good choice. These players are also compatible with docks that allow the consumer to play music in the home or in the car, a long-term use that is better suited to the full-featured devices.
Budget
If the consumer plans to use the player only during exercise or riding a bus or train, a more budget-friendly player that is lighter and more compact is a good choice. A top-of-the-line unit with a pristine touchscreen may be a better choice for interior use than as a daily commute or exercise companion. Moreover, a buyer who does not need to be an early adopter can find a bargain on an earlier model of an MP3 player as new models are released.
Size
Size, weight, and portability are important considerations when selecting an MP3. A consumer who plans to listen to the player while exercising on the elliptical machine or while skiing is better matched to a small, lightweight flash drive unit that can be tucked in a pocket or strapped to an armband.
Storage Type
A portable MP3 player that uses a hard drive, such as the Apple iPod, has a more generous storage capacity and greater operational capabilities. However, this option is more costly. Hard drive players can accommodate up to 160 GB of storage space, which allows the user to store video footage and high-resolution photos in addition to thousands of songs. MP3 players that use flash memory storage are more budget-friendly, but their storage capability is usually limited to 4 GB. Some of these players, such as the SanDisk Sansa Fuze+, accommodate external flash cards to add memory to the player.
Battery Life
While most full-featured MP3 players include a power adapter and charger, battery life can be affected by screen brightness and intensity of usage. A player that plays only music sips battery power more slowly than a device that is also using Wi-Fi for Internet browsing and downloading files.
Additional Considerations
If the consumer wishes to expand the use of an MP3 player by downloading, streaming, recording, and playing video, then he or she should ensure that the screen is large enough to display the video image clearly. These players should have a screen that measures at least 2 inches, or 5 cm, diagonally.
For those who are selecting MP3 players for teenagers or children, a good feature for listening safety is a volume limiter. These players allow the user to regulate the volume output. Moreover, these players automatically reduce volume when earbuds or headphones are connected, so as not to affect the user's hearing. Other audio controls that are available include an equaliser that adjusts the tone, bass, treble, and channel balance for a customised listening experience. Finally, consumers who use high-quality headphones or earbuds can get the most out of their listening experience. When the external speakers are not in use, the sound quality of an MP3 player is only as good as the headphones.
The following table summarises the major functions and features of MP3 players that are commonly available in the market. Many brands and models of MP3 players offer numerous features and technical specifications. As improvements are continually integrated into each model and generation, it is vital for consumers to perform up-to-date research to be sure the player offers the features and capabilities they need.
Brand/

Model

Maximum Storage Capacity

Audio File Format

Additional Features

Max.

Battery

Runtime

Apple iPod Nano

8 GB

HE-AAC

Protected AAC

FM Stereo Tuner

24 hours

Apple iPod Touch

32 GB

AAC-LC

HE-AAC

Protected AAC

Apple Apps

Bluetooth

Camera

Wi-Fi

40 hours

Creative Zen Touch

20 GB

MP3

WAV

WMA

File Browsing

24 hours

Philips GoGear

8 GB

APE

FLAC

MP3

WAV

WMA

FM Radio

with RDS

Folders

Video

45 hours

Samsung Galaxy

16 GB

AAC

FLAC

MP3

OGG

SoundAlive

WAV

Bluetooth 3.0

Wi-Fi

24 hours

SanDisk Sansa Clip+

8 GB

Audible

FLAC

MP3

OGG/Ogg Vorbis

WMA/WMA DRM

FM Stereo Tuner

Radio Recorder

Voice Recorder

15 hours

Sony Walkman

16 GB

AAC

AMV

MP3

OGG

WAV

WMA

Digital Noise

Cancelling

Drag and drop

Karaoke mode

50 hours
While this chart is not exhaustive, it indicates some of the more common features and capabilities of MP3 players. Before making a purchase, it is important that the potential buyer contact the seller and confirm the features and technical specifications of the MP3 player being considered.
Buying MP3 Players on eBay
After researching specific MP3 players and deciding which features meet your needs, your next step is to examine specific listings on eBay. By clicking on an item's link, you may gather additional information about the MP3 player, including compatible file format, hard drive or flash drive capacity, battery type and life, price, condition, and other features. If you know the specific brand of the MP3 player you want, you may enter that information into the search box. For example, typing "Creative MP3 players" into the search field and clicking search yields numerous listings for these MP3 players. You may then browse each listing to find the MP3 player that meets your needs.
Researching the seller is just as important as researching the MP3 player you wish to buy on eBay. Further, you may research the seller's accepted methods of payment, policies, and delivery charges for the MP3 player listed. You may also choose to make the purchase only from eBay's top-rated sellers. If you prefer to buy from a favourite speciality retailer, then you may visit the seller's eBay Shop. These sellers also offer related accessories that can be delivered with your main purchase, as well as additional services such as technical advice.
Conclusion
The continually expanding demand for MP3 players can make finding the right one a bit of a challenge. eBay offers a dizzying array of players that offer almost as many features and capabilities. When the consumer researches the type of player that meets his or her needs, the selection and buying process simplifies considerably.
The choice of an MP3 player is determined by its purpose. For the consumer who wishes to use an MP3 player while on the go, exercising, playing sports, or commuting, a simple flash drive-based device is a good choice that is easy on the budget. Others may desire a versatile device that can play music while docked to a component sound system or car stereo or offers video recording and playback, Internet browsing, social networking, and games.
The online auction site eBay aids the consumer in finding the right MP3 player by offering a number of user-friendly features. The website's search functionalities, top-rated sellers, and eBay Shops all serve to make the purchasing process as seamless as possible.