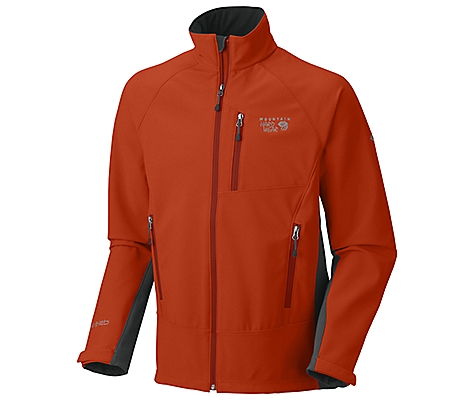 A motorbike jacket is a must have for any motorbike owner. Not only are motorbike jackets stylish, but they also provide the rider with protection. A men's motorbike jacket can be worn year round, so finding a jacket that meets both style and functionality is important. Having the right information on what to consider when purchasing a men's motorbike jacket can help make the search a lot easier, and ensure the buyer is happy with the jacket selected.
There are different types of men's motorbike jackets, some equipped with more features than others, but overall it is important to consider several things: the material of the jacket, the features, and the fit. Before making a purchase, buyers should understand what to look for in a men's motorbike jacket. First, they should determine whether they are looking for a motorbike jacket to wear while riding the bike or just as a stylish jacket. Once that is determined, buyers can focus on what is important in the jacket. Men's motorbike jackets come in various materials, so it may be helpful to consider the season in which the jacket is going to be worn. There are also different features designed for a motorbike jacket, some for safety, others for style. Lastly, buyers should keep in mind that men's motorbike jackets come in various sizes, and these may differ from a manufacturer to another.
Choosing Motorbike Jacket Materials
The material a motorbike jacket is made of is very important. It can change the way the jacket looks quite dramatically, while also changing the price. Some motorbike jackets are designed to specifically be worn as a fashion statement, while others are catered to providing safety to a biker while on a ride. Understanding the different materials used, mainly leather or non-leather, can help buyers choose a jacket that suits their needs. There are advantages and disadvantages to both options.
Leather Motorbike Jackets
Leather motorbike jackets are a classic choice. They have been around the longest, and are iconic pieces of clothing. Not only does leather make the jacket stylish, but it also provides a good shield for the rider in the event of a fall. A good leather jacket that provides a good safety level should be made of leather that is at least 1 mm thick. If a person is looking to wear the jacket while riding, it is best to avoid split leather, seeing that it provides less protection than a high-grade leather. A good, high-grade leather jacket is made out of cowhide. Some leather is water resistant and comes pre-treated, but it is helpful for a buyer to treat the leather with a conditioner or waterproof agent before wearing and throughout the span of owning the jacket to keep it looking nice.
Non-Leather Motorbike Jackets
A non-leather motorbike jacket is a good choice for somebody looking for a lightweight option that either looks like leather or has a more sporty look. Non-leather motorbike jackets are made of high-density ballistic nylon or Kevlar. This option dries a lot faster then real leather, and can also come with a waterproof liner to keep a rider from getting wet. Non-leather men's motorbike jackets offer protection for the rider even though the fabric is much lighter in weight than leather.
Motorbike Jacket Features
The different features a men's motorbike jacket can come with are most important to a biker who intends to wear the jacket while riding. The jacket can include things like reflective strips, padding, and ventilation. A jacket that is to be worn primarily as a fashion piece does not necessarily need to contain the types of things a jacket that is worn mainly for safety does.
Motorbike Jacket Padding
Padding is an excellent feature to have on a motorbike jacket that is going to be worn while riding. It offers a tremendous safety bonus should a person fall off the bike. The more padding a jacket has, the more protected the rider is going to be. The most common places for padding to be on the jacket are on the arms and down the middle of the back and shoulders. Because the padding is intended to lay over a certain part of the body, a good fit is a must. Padding can consist of different things, the most common being extra layers of material or high-tech plastic composites. When searching for jackets that have padding, the product description may list the padding as 'armour'.
Motorbike Jacket Vents
Vents are a great feature to have in a men's motorbike jacket. They allow the rider to cool down while riding in the heat, and also allow the jacket to breathe when worn inside. The vents are zippers typically on the arms, underneath the arms near the armpit, and on the back. People wearing a jacket with vents can simply unzip the zipper to allow air to circulate and to cool off.
Motorbike Jacket Pockets
Like any jacket, pockets are a very convenient feature to have. Pockets allow a person to store valuable or necessities while on the go. Buyers should keep in mind what they might be storing, like wallets, keys, or maps, and consider where pockets would be convenient. They should consider a jacket with a pocket inside, near the chest, to be sure nothing falls out while riding should a zipper or snap come undone. Snaps or flaps are sufficient for a men's motorbike jacket that is not intended to be worn while riding a motorcycle.
Motorbike Jackets Reflective Material
An excellent safety feature on a motorbike jacket is reflective material. This helps other people see the rider when it is dark outside. Reflective strips can be sewn on all parts of the jackets, but some of the most stylish and effective spots are along the backs of the arms and across the back of the jacket. Buyers can try to find a jacket that has reflective material on both the front and back of the jacket to be sure that the person wearing the jacket can be seen from all angles.
How Should a Men's Motorbike Jacket Fit?
The way the jacket fits is extremely important, both for comfort and safety. Should the jacket have padding or reflective material sewn on, those things need to cover the intended areas. Elbow padding is not be very helpful should a person fall if the jacket does not fit right, and the padding falls too low on the arm.
The motorbike jacket should have slightly longer sleeves than other jackets a buyer might own. This is because when a person is riding, the arms are extended to reach the handlebars, so a longer sleeve keeps the jacket from riding up and feeling uncomfortable. There should be a bit of shoulder room in the jacket as well, to provide room for a person to manoeuvre while riding the bike. The following chart is useful in determining the proper size for a men's motorbike jacket.
| | | | | | |
| --- | --- | --- | --- | --- | --- |
| International Size | XS | S | M | L | XL |
| UK Size | 34-36 | 38-40 | 42-44 | 46-48 | 50-52 |
| Chest circumference (cm) | 79-89 | 89-99 | 99-109 | 109-119 | 119-129 |
Taking the correct measurements before making a purchase helps the ensure a good, comfortable fit. It is important for a men's motorbike jacket to fit properly so that it is not a distraction while riding. Before making a purchase, a person should take the time to read the product description and check to make sure the jacket is the correct size.
Finding Men's Motorbike Jackets on eBay
eBay offers a wide selection of men's motorbike jackets to choose from. You can find jackets for the true biker, as well as fashionable motorbike jackets that are worn primarily as fashion accessories. If you know exactly what type of motorbike jacket you are looking for, you can start your search right on the eBay home page. You have the option of filtering the search results to meet the exact specifications that you are looking for in the motorbike jacket. If you are still considering your options, try a general search. This allows you to read the product descriptions and compare different jacket features.
Because real leather jackets are heavy, and can be expensive, try searching for a seller who is located close by. This allows you the option of picking up the jacket in person, if the seller agrees, to cut out the price of shipping. This can be done by entering your postcode under 'distance' on the eBay results page.
Conclusion
Whether a person is looking to wear a men's motorbike jacket while riding on the open roads, or is simply looking for a stylish jacket, there are many things to consider before making a purchase. The material of the jacket is a great place to start. If a person is looking for an authentic, timeless piece of clothing, a leather motorbike jacket is a great choice. If the buyer is looking to spend less money but still look great, a non-leather jacket is a smart option. There are many features that a motorbike jacket can come with, so buyers should consider the purpose of the jacket and find features that are essential or useful for them. Padding and reflective gear is a must for buyers who intend on wearing their jacket while riding. eBay offers a wide variety of men's motorbike jackets that are likely to meet the wants and needs of any buyer.