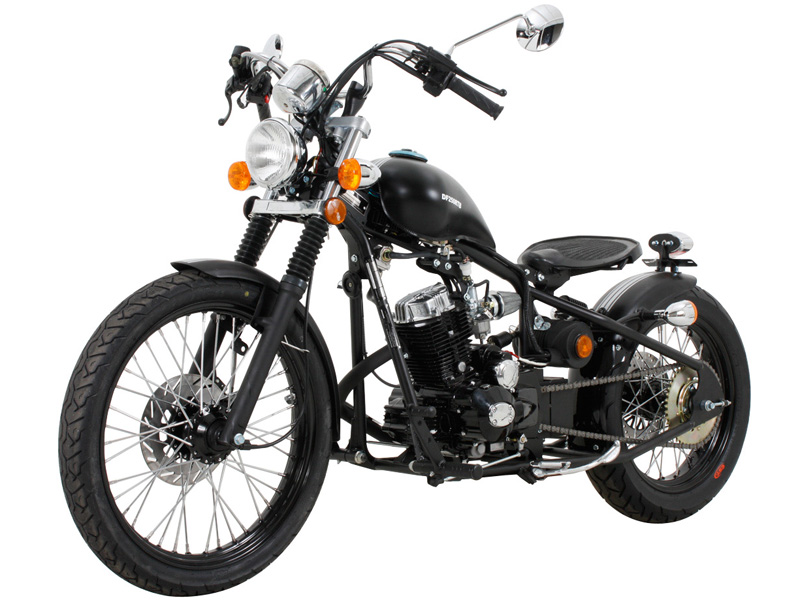 One of the safest and most responsible decisions a motorbike owner can make is to maintain his or her bike on a regular basis. Owning and knowing how to use the proper tools and equipment for one's motorbike, regardless of the make, model, and vintage, is a valuable addition to a motorbike owner's skill set. Whether the owner chooses to perform a complete overhaul on the bike, or just to change the fluids and aim the headlamps, this hands-on experience results in a safer ride for the owner and the motoring public at large. Any mechanical knowledge the rider possesses reduces the possibility of being stranded on a lonely country roadway or of experiencing a breakdown in busy traffic. In addition to becoming familiar with the systems and functionality of the motorbike, owners can save time and money by performing repairs, routine maintenance, and upgrades themselves.
Ordinary motorbike tools and equipment can be found easily at brick and mortar department stores, auto parts shops, motorbike dealerships, motorbike type clubs, and from private sellers. Common tools, as well as hard-to-find tools and equipment for motorbikes, are also available in the continually updated listings on the online auction sites like eBay.
Considerations When Buying Motorbike Tools and Equipment
New and remanufactured tools and equipment are easy for motorbike owners to assess in terms of quality and safety. However, as with any part or mechanical component, buyers should ensure that used tools or equipment have not exceeded their safe and serviceable life span. A possible exception to this rule is if the buyer is seeking an obsolete, vintage, or difficult-to-find item that is not otherwise available. In this case, the motorbike owner should not use such as tool if doing so poses a safety hazard.
Motorcycles contain countless parts and components, and each one has a tool to install, repair, or remove it. It is vital for a motorbike owner to use the right one. Before selecting and purchasing such an item, the buyer should ensure the tool is the appropriate match for the make, model, and year of the motorbike. When in doubt, the Vehicle Identification Number (VIN) can be used to identify the exact type and vintage of the motorcycle and its parts. A helpful resource in preparing for this purchase is a repair manual for the buyer's specific motorbike. These manuals not only identify the proper tools for the bike, but they also provide photos, exploded parts diagrams, and step-by-step guidance in properly caring for the bike. The manuals are available at bookstores and auto parts stores, and they can be ordered or downloaded online.
Major Types of Motorbike Tools and Equipment
Every system in a motorbike requires specific tools to maintain or repair it. Some tools are commonly found in a hardware store, such as Allen wrenches, flathead or Phillips screwdrivers, adjustable wrenches, pliers, and vise grips. Other common tools include metric or SAE socket spanners, open-end spanners, spark plug sockets, and impact drivers. Many motorbike makes and models require specialty tools such as Torx bits for Harley-Davidson motorbikes, or a curved speciality closed wrench for a Norton Commando cylinder head nut. The buyer should ensure that any tool or piece of equipment being considered is in good shape and can be used safely. Tools and equipment that show rust, cracks, or excessive wear beyond tolerance, should be left off the shopping list, as should any tools that are broken or bent. Motorbikes usually come with a complete set of tools at the time of original purchase. One of the best ways for owners to ensure they have the proper tools is to acquire one of these sets, which are frequently sold separately by shops and other bike owners.
Body and Frame
The components of a motorbike frame include the front forks, the main framework, the shock absorbers, and the suspension system. The motorbike's body components include the fairings, cowlings, timing covers, fuel tank, seats, and mud guards. Some of the tools required for work on the body and frame of a motorbike include locking wire pliers, C spanners for adjusting rear shocks, arm socket tools, spoke key spanners, and mudguard scrapers. A few of the many pieces of equipment available to maintain or repair a motorbike body or frame include front paddock stands, centre stand movers, polishing kits, and jacks.
Chains and Sprockets
A well-fitted, smoothly running chain and sprocket system is critical to the safety of the rider and others on the road. Not only must the chains be well-lubricated and installed with the proper tension and tolerances, the sprockets should not be worn down, gouged, or nicked. Owners can utilise tools such as a chain breaker and link removal tool, a chain riveter, and a chain alignment tool. Additionally, equipment and supplies such as motorbike chain lube systems, a reservoir metering valve, and chain wax allow bike owners to keep their chain systems in good condition.
Fuel Systems
The fuel system must function properly and safely to eliminate the chance of volatile and hazardous fuel leaks. Moreover, an inefficient fuel system results in higher fuel consumption, as well as the emission of pollutants into the atmosphere. Some of the tools required to work on the fuel system include a carburettor adjusting tool, carb fuel screw mixture adjuster, and carb cleaner sets. Common fuel system equipment includes portable and auxiliary fuel tanks, tank sealant, and fuel tank cleaning, repair, and restoration kits.
Luggage
One of the most popular uses of a motorbike is as an adventuring machine. While some riders are comfortable taking off on a long journey with just the clothes on their backs, most riders and their passengers prefer to have a change of clothing and a place to secure their personal items. Motorbikes have many types of luggage attachments for this purpose, including tank bags that are fitted on each side of the rear fender, as well as open or locking luggage racks that are installed behind the rider or the passenger. There are many tools available that make it easy to install, adjust, or remove these items. These include tiedown kits, luggage racks with hardware, luggage hooks, tool rolls, and other assorted specialist tools for particular makes and models of motorbikes.
Tyres and Tubes
Motorbike tyres are the critical interface between the bike rider and the roads. Because many motorbikes are engineered for high performance, the buyer must be certain the tyres and tubes are in excellent condition. Not only should there be no leaks, punctures, or worn spots on the tyres, the owner should be vigilant in checking them on a regular basis. A tyre blowout due to a weak spot in the tread or improper inflation is a serious hazard. Some of the items available for the conscientious motorbike owner include a puncture repair kit for tubeless tyres, tyre warmers, a digital tyre pressure gauge monitor, rim protectors, and a tyre bead breaker.
Find Motorbike Tools and Equipment on eBay
The tools and equipment required to maintain the various makes, models, and vintages of motorbikes are commonly sold in auto parts stores, motorbike dealerships and repair facilities, aftermarket retailers, and can be purchased used from other owners. The online auction site eBay features a vast selection of both new and used items that is continually updated, which is a particular benefit to those seeking obsolete and hard-to-find tools and equipment. Start your search on any eBay page by entering a general search term, such as "Tools and Equipment", which returns a lot of listings you can browse. If you already know exactly what you want, you can enter specific search terms, such as "paddock stand", or enter a particular motorbike make, such as "Triumph". Additionally, you may search for listings featuring only new, remanufactured, or used items, as well as non-working items that are being parted out.
So you may buy with confidence, you should become familiar with a seller's history, including feedback ratings, quality of communication, dispatch reliability, and comments from previous customers. A seller's return and shipping policies are important if you are considering purchasing tools and equipment that may be heavy or bulky. You can also search for sellers within a certain radius of your postcode; if the seller is amenable, you can arrange a personal pickup when the sale is concluded. This could save you a lot in shipping costs.
Conclusion
Motorbike owners should have a basic idea of how to care for and maintain their vehicle. Knowing how to refit a chain or replace a headlamp reduces the amount of downtime, particularly at night or in bad weather. Having the appropriate tools and equipment to keep a motorbike in good running order is key to safe and timely maintenance.
Motorbike owners have an extensive range of options when shopping for tools and equipment. Auto parts stores, motorbike clubs, and dealerships stock common tools and equipment for motorbikes. eBay features a vast array of new, remanufactured, and used tools and equipment for many types of motorbikes, as well as some that have become collectors' items. The constantly updated listings give a buyer an excellent selection of common items and those that are impossible to find anywhere else. Buyers should determine a seller's policies, shipping rates, and feedback ratings before the purchase to make sure everything goes smoothly.