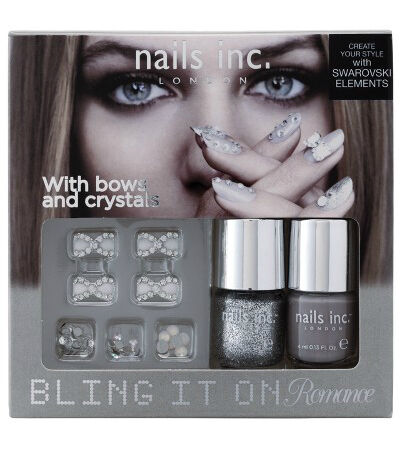 False nails are an incredibly popular and even important aspect of many people's personal beauty regime. The health and beauty industry is big business and false nails make up a huge part of it. As many people wish to replicate the treatments they get in the salon nail art products for false nails at home are becoming increasingly in demand as wearers get more creative and products become more innovative.
Nail Art supplies are plentiful as there are so many different and creative types of nail art technology and design. Deciding which is preferable is dependent upon the preferences of the wearer, and there are so many different types to choose from that the best way to find out which ones suit you is through experimentation. Using the internet to source a wide range of different products is easy and wearers can find a huge amount of choice on eBay.
Different Types of Nail Art
There are hundreds of different types of nail art as every wearer does something different to suit their personal preferences. Nail art designs for false nails can be as intricate or as simple as the wearer wants. Here is a closer look at some of the most commonly requested and found designs, which can be bought online:
Stripes – the most basic art stickers for nails creating geometric patterns and are extremely popular and in demand, through eBay and elsewhere.
Stickers or Decals – can be bought in liquid polish form or sticker form and give the nails an extra shiny, glossy appearance. Glitter is often used in the makeup and therefore creates a vibrant look.
Water Marbling – this is a new nail technique and water marbling mixes colours and designs to create a marbled effect. As well as polish, water and toothpicks are used to create a swirled pattern.
Freestyle – a number of small brushes and accessories allow the most creative individuals to simply apply different nail polishes to their false nails and create patterns of their choice.
Airbrushing – where the nails are artistically designed using an airbrush often through a specially bought or made stencil.
Nail Jewels – the application of small rhinestones or other jewels to the nail for stylish effect.
This is a small example of the types of nail art on the market and the supplies for all these kinds of treatment are available in different guises via eBay. The application of each type varies and may require further tools, but this is something wearers will soon get used to once they start regularly using different nail art tools and supplies. Regular wearers will already be au fait with the different tools and processes necessary to ensure a successful design.
A Closer Look at Water Marbled Nails
As the name suggests water marbled nails involve the use of water to create interesting designs. As with all nail art applications you start with a base coat and will need the chosen polish colours and a small bowl of water. The chosen colours are then dropped into the water until all colours have been added and then a toothpick is used to divide the design in half. It is then used to make as intricate a pattern as the user desires and then the nail can simply be dipped into the polish in the bowl. The design will be printed onto the nail. It will look messy initially, but once it has dried cotton buds and nail polish remover can be used to clean up excess polish.
Applying Nail Wraps and Decals
Nail wraps and decals are very easy to apply and create a quick and fantastic look for false nails. There are a huge number of designs available on eBay and the variety means that every type of buyer can find a product which fits in with their style. Applying the wraps is very straightforward and can be done at home. Below is a quick account of exactly how to apply nail wraps or decals:
| Stage | Process |
| --- | --- |
| Stage One | Push back the cuticles using cuticle oil, shape the nails and buff. |
| Stage Two | Peel the chosen nail wrap from its packaging and shape with scissors if required. |
| Stage Three | Apply wrap to the base of the nail and rub gently to remove any air bubbles. |
| Stage Four | Use a hair dryer to heat the wrap's glue for 3-5 seconds so it seals. Excessive heat will ruin the wrap so care is required. |
| Stage Five | Trim back excess wrap from the free nail edge and use a file to perfect the shape of the wrap |
| Stage Six | Apply a clear nail varnish top coat for longer lasting results. |
Removing the wraps is just as straightforward as the sealing glue can be loosened by a hair dryer again for 3-5 seconds so when a new design is desired it can be applied quickly with minimal fuss when removing the original one. All the tools and accessories for applying nail wraps are available through the nail art and nail polish areas of eBay.
Airbrushing at Home
Airbrushing nail art had often been seen as something that could only be carried out in salons but it's becoming more manageable from home and the equipment required is purchasable via eBay at competitive prices for false nail wearers who prefer this method of decoration. Alternatively ready-airbrushed nails are available too.
Airbrushing nails at home is perfectly possible. The buyer simply needs to prepare their nails as usual, filing, buffing and smoothing the surface of the nail and applying a clear basecoat. An airbrush gun is then need to spray the background colour or colours chosen and then the nail stencil is applied and secured in the best way possible. The design can then be carefully sprayed through the stencil, giving the desired airbrushed result. The nail usually benefits from being covered with a clear top coat for protection.
Nail Art Supplies for Beginners
If someone is considering trying false nails and nail art for the first time then there are plenty of kits and beginners options to ensure they get a full experience of how creative it can be. Nail art starter kits can include everything from a number of polishes and stencils to some glitter-based products and even complementary wraps. What's provided is often dependent on the price that the buyer wants to pay.
Nail art starter kits are often bought as gifts as an introduction to nail art and false nails and can be the beginning of a lifelong hobby for many.
Caring for False Nails
Wearing false nails gives the wearer many additional options for the style of their nails but they also need additional maintenance and to be treated with care and looked after or they'll be a hindrance rather than an enviable accessory.
The nails should be applied appropriately to begin with and kept as dry as possible, as acrylic and water is not a good combination. A basecoat and topcoat of clear nail polish should always be applied to strengthen the nails before and after the application of any nail art product.
How to buy Nail Art Supplies on eBay
Buying nail art supplies for false nails on eBay is a sensible option as the wide variety of products gives buyers a much larger choice than most other environments. To buy nail art supplies on eBay the buyer first needs to find the health and beauty category on the categories page and from there can select the hand and foot care section. There are two key sections buyers will need to look out for in the categories column on the left-hand navigation bar. These are false nails and nail art as in both categories supplies for nail art design are located.
Alternatively eBay also has its general search function. If the buyer has a particular product in mind or wants a wider result then a search term can be entered here and access to all products which match the search term will be revealed whether they're in the category or not. If this method is preferred then more information regarding searching eBay can be found in the Search Tips section.
Conclusion
False nails and all the related technology and accessories are big business and the range of products available is ever-expanding. For the widest range of products at competitive prices, including items that may be not be sourced anywhere else, eBay is the place to buy.
The range of different types of nail art provides an endlessly enjoyable hobby and fashion statement which can be updated and modified regularly. Many wearers have a huge collection of tools and accessories which allow for a wide range of different styles.
Price is always a factor in purchasing anything which is why the competitive nature of prices at eBay makes buying nail art accessories for false nails easy and there are products available in every possible price range for creating vibrant, original nail designs.