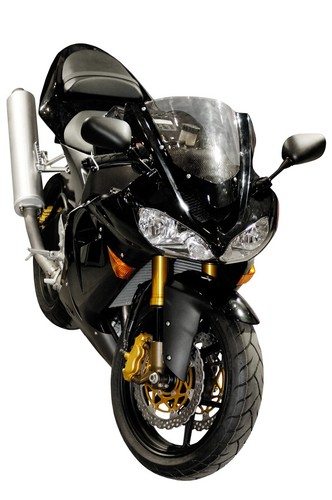 Kawasaki motorbikes are both easy to own and great fun to ride. They also provide economical transportation for those who have no need to transport more than just themselves. People use them for everything from holiday fun to the daily grind of commuting to and from work. Still as with any vehicle, they require maintenance and sometimes even repair. While there are some repairs that are beyond the scope of the average motorbike owner, even if only because they lack the specialised tools needed; most maintenance and many repairs can be easily done by the owner at home. This not only saves money, but can also provide a sense of accomplishment and ownership of the motorbike. All you need are a few tools, some time, and the right parts to do the job. Luckily, Kawasaki motorbike parts are widely available at a range of price points to meet every rider's budget and needs.
What You Need to Know Before Buying Parts for Your Kawasaki Motorbike
Unless you are buying something very simple like a replacement ignition lead or passenger foot rest, there are a few things you should consider before whipping out the plastic to buy a new part for your Kawasaki motorbike. The first step in any purchase decision is mental: you have to identify your needs and means, as they can be the determining factor in any purchase. Identifying your means is as simple as setting a budget, and deciding on a timeframe over which to raise the money. Identifying your needs may require a little more time than identifying your means, but it should not be difficult once you have decided on your goals.
Know Your Kawasaki Motorbike
Before buying any parts for your motorbike, you need to not only know which type of Kawasaki you have, but also what that means for you as a motorbike parts buyer. One of the most useful tools you can have for this is a complete factory strip-down manual for your specific motorbike. As a general rule, parts for older motorbikes are harder to find than those for current models, and this scarcity often translates into higher prices. Parts for motorbikes in production are always easier to find as they can often be either found in the warehouse or in a worst case, ordered from the factory.
Know Your Goals for Your Kawasaki Motorbike
Not everyone has the same reasons for wanting to buy new parts for their Kawasaki motorbike. Some people simply need the odd part here and there to do routine maintenance and the occasional repair on their ride. Others may have bought a motorbike that is not in running order and are looking for parts to bring it back into condition to ride. Finally, there are those buyers who are looking to customise their Kawasaki motorbike, wanting to make it unique to themselves. Knowing which group you fall into, makes your buying and budgeting decisions that much easier.
The Three Types of Kawasaki Motorbike Parts
There are three basic types of parts available for your Kawasaki motorbike: new old stock, also known as factory or original equipment manufacturer; aftermarket, or third-party; and used, which can be either factory or aftermarket. Each type brings its own set of advantages and drawbacks to the table and you should know these costs and benefits before making a decision as to which parts to buy. You may even find yourself using parts of all three types, depending on your goals.
Factory Kawasaki Motorbike Parts
Kawasaki factory parts are often the best choice for anyone looking to do simple maintenance or restore a motorbike to its original condition. While they may be expensive, and sometimes hard to find for older motorbikes, genuine Kawasaki parts are guaranteed to fit and work properly with your motorbike. Using original Kawasaki parts also makes it easier to ensure you buy the right part for your needs as the part number is bound to match the one in the manual. In almost every situation, this is the easiest option; at least once you have the parts.
Aftermarket Kawasaki Motorbike Parts
Aftermarket parts are those made by a third party for your Kawasaki Motorbike. These parts can range widely in price and quality, so you should research the parts before buying them. The two big advantages to going with aftermarket parts are this:
They may be more available than factory parts, especially for older motorbikes.
They lend themselves to customisation.
If you are planning on customising your Kawasaki motorbike, you need to look at aftermarket parts. These parts are the ones most likely to let you put your own stamp on your motorbike. There is a downside, however, to aftermarket motorbike parts. Because they are made by companies that do not have access to Kawasaki's internal design documents, they may not always fit quite as well as factory. Some aftermarket parts may even be designed to work with several different motorbikes, and so do not fit any one model quite perfectly.
Used Kawasaki Motorbike Parts
Used parts are often considered the last resort of the budget minded buyer. However, there are situations where going with used parts may be your best or even your only option. The most important point to remember about used Kawasaki motorbike parts is that every used part is different from every other one, and you need to research it before buying. Still, there are a number of used parts that can be a very good buy. Sometimes a motorbike may be scrapped but still have a number of usable parts. Sometimes an owner may be looking to upgrade their motorbike, and thus be removing perfectly good parts in order to replace them with something else.
Even so, given the stresses and strains that are put on the average Kawasaki motorbike, there are some parts that should never be bought used as the chance of failure is just too great. The following table lists those parts that should never be re-used and always be replaced with new:
| Part | Reason |
| --- | --- |
| Gaskets | Usually fuse to surfaces, cannot be removed without damage |
| Seals | Break down over time, can be damaged by removal |
| High Stress Bolts | Subject to undetectable metal fatigue from use |
While some of these parts may look perfectly usable once removed from a motorbike, the likelihood of failure is extremely high. Also, as these are all relatively inexpensive parts you can easily replace with new, buying peace of mind for little cost.
Check the Manual Before Buying Kawasaki Motorbike Parts
Before buying your parts, you should sit down with your manual and go through it to make sure you know all the parts you need to do the job. One of the best ways to do this is to make a list of every part required by both name and part number. Getting all the part numbers is the key, because even aftermarket parts normally list the part number they are designed to replace. Armed with this knowledge, you should be ready to buy.
Buying Kawasaki Motorbike Parts on eBay
No matter whether you are looking for original factory parts or high-performance aftermarket parts, eBay is a great place to buy Kawasaki motorbike parts. All you need to do is enter your terms in the search box, there is one on every eBay page, and watch as your results appear. You can even search by part number. Once you have your results on the screen, you can use the filters in the sidebar to narrow them down to just the ones that meet your needs and fit your motorbike. Then, once you have a manageable list, you can use the sort function to arrange them so the ones that look most attractive are at the top of the list.
After you have your list of parts, the next step is to determine which of eBay's many reputable sellers you want to work with. The best place to start is at their profile page, where you can view everything from their feedback to their location. You can also look to see if they offer bundles such as shipping several parts together, or allow local buyers to pick up their purchases and avoid shipping costs. This last can be helpful when buying some of the heavier Kawasaki motorbike parts.
Conclusion
The key to buying parts for your Kawasaki motorbike is knowledge: knowledge of your motorbike and knowledge of your needs as a buyer. People buy motorbike parts for a variety of reasons. Some buy them because they are doing their own regular maintenance and light repairs, while for others the goal is to restore or customise their motorbike.
Regardless of why you want to buy motorbike parts, one of your best investments is a complete manual for your Kawasaki motorbike, listing all the parts with their part numbers. This is invaluable when buying parts. As to the parts themselves, you can buy everything from brand new original Kawasaki factory parts, to highly customised aftermarket parts; you can buy new parts and used parts. They all fit a need, and the key to buying the right parts for your Kawasaki motorbike is both knowing your own needs and which parts meet them. Armed with that knowledge, you can buy the right parts for your Kawasaki motorbike with confidence.