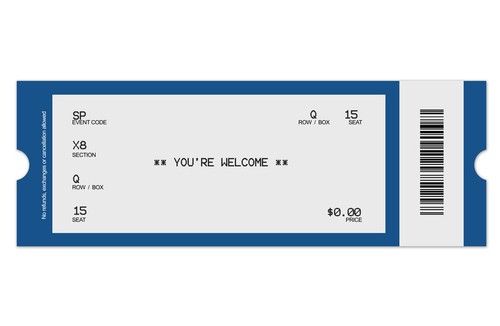 Tucked away on the edge of the Chilterns district in Buckinghamshire, England, is the picturesque Penn Street village, which enjoys modernity alongside its old world charm which remains intact to this day. Extensive broadleaf woods and quaint old houses belonging to the 15th, 16th, and 17th centuries line the roads, and churches, pubs, and more cater to a tiny population. The village comes alive with numerous festivals, concerts, exhibitions, and other social activities that happen here.
The Penn Festival is a family-friendly music festival that is a hugely popular event at Penn Street village. This annual event with camping draws crowds for its varied creative events in combination with live bands, street theatre, art and craft workshops for kids, circus skills workshops, disco, and much more. Tickets for the event can be bought online, and eBay is a favoured site to pick up tickets at reasonable prices. Tickets may be purchased directly at the promoter's website as well.
A Sneak Peek at the Penn Festival 2013
The Penn Festival 2013 has a venue in idyllic countryside surroundings, spread across 30 acres of lush green grounds, at the Big Park. With every amenity available for camping at the festival site, guests both small and big can certainly have a gala time. The musical repertoire at the 2013 Penn Festival encompasses a wide range, from the classics of the 80s and 90s to rock, reggae, 2 Tone Ska, soulful melodies, and acoustic folk. Guests can groove to the beats of Old Skool Disco and boogie the night away at the late night silent disco as well. The line-up of artists includes Soul II Soul, Snap, Altered Images, Borderline: Fire, Rozalla, The Real Thing, Maria Byrne, The Broken String, and more. Tickets for the 2013 Penn Festival can be purchased from the promoter's website besides various other online sellers, prominent among them being the tried and trusted website, eBay.
Day 1 - Friday, 19 July, 2013
At 4 p.m. on Friday, 19 July, 2013, the event opens to campers. Live bands, 17 headline acts on the main stage as well as new acts on the other big top tent stage, and light entertainment for the kids, are on schedule to be the highlights of the opening day.
Day 2 - Saturday, 20 July, 2013
The festival fun starts at 12 noon on the second day with an impressive array of live bands on the main stage. A second stage in the beer tent provides additional entertainments and acts. Kids can find many things to keep busy, with the numerous creative workshops, street entertainment, kidzone that has a circus skills workshop, and other fun-filled activities. The party continues non-stop at the disco tent for those who want more.
Day 3 - Sunday, 21 July, 2013
On the final day, the events are scheduled to begin at 12 noon with plenty more great music and lots of free activities for kids. The stalls remain open, providing scrumptious food, drinks, and snacks, and the festivities go on until the curtain comes down on the Penn Festival at 8 p.m.
Camping at the Penn Festival Site
Camping facilities at the Penn Festival is available for ticket holders, and campers can pitch their tents or live-in caravans at the fenced off camping area at the site, demarcated for the purpose. The camping area has one main entrance and one main exit and two emergency exits as well. The entire festival site and the camping area in particular is manned by stewards and marshals to maintain discipline and order.
Amenities at the camping site includes free drinking water, fire point, first aid point, waste bins, perimeter lighting, hot showers, and clean toilets. Campers are allowed to bring in their own alcohol, which is strictly permitted only on the campsite. Music systems, drums, stereos, and any other form of amplified music or noise are not allowed on the campsite. Also, the promoters have banned the use of candles, open fires, and disposable barbecues for safety reasons during the camping festival . Drugs and other illegal substances are strictly prohibited. Special toilet facilities and other assistance are provided to disabled guests.
Past Penn Festivals
The 2013 Penn Festival is only the third such event to be held. Here is a quick look at the past two Penn Festivals.
| | | | |
| --- | --- | --- | --- |
| Year | Venue | Camping | Artist Line-Up |
| 2011 | Earl Howe's Estate | Yes | Dodgy, Snap, Boomtown Rats, The Medics |
| 2012 | Big Park, Buckinghamshire | Yes | Snap, Rozalla, Altered Images, The Beat |
As with an open air or camping event, be prepared for the infamous British weather. The rain during the festival in 2012 has caused organisers to be better prepared, offering trolleys for kids in 2013. Parents can leave pushchairs at home without having to deal with wet mud clinging to them in case it rains.
Pure Entertainment for Kids at the 2013 Penn Festival
Kids have a good time at the Penn Festival. All events are free for children. The free kidzone is courtesy Bigtopmania, which provides numerous attractions, such as crazy bikes, cycle circus, circus skills workshops, and specialty acts. Additionally, kids can look forward to street theatre, big bubbles for kids to walk in, big balloon disco, and lots more fun stuff. Hula hoops, stilt walkers, plate spinning, diabolos, balloon twisting, tight-rope walking, toddlers play, and slack lining, as well as numerous games that kids can participate in are designed to keep them busy during the days at the camp. Families can also opt to stay at the quieter family zone camps that are lit up with fairy lights to highlight the festive look.
Buying Penn Festival Tickets on eBay
Penn Festival tickets become available on eBay as it gets closer to festival dates. The website makes festival tickets available under the 'Event Tickets' category. One can look for tickets in each of the subcategories such as 'Festival Tickets', 'Concert Tickets', and ' Other Tickets'. Sometimes, tickets may become available on eBay many weeks prior to the festivals. At that point, it is important to check in regularly to the website to see updates and make sure one does not miss out on an potential great deals on the Penn Festival tickets.
The Penn festival tickets are typically available on eBay at nominal prices, and shoppers can be sure to get them from trusted sellers on the website, including the Top-rated sellers. Shoppers looking to save money can look for discounted rates and free postage on event tickets. Buying tickets from eBay's Top-rated sellers ensures that shoppers get good deals at fair prices. The feedback and the ratings a seller has received from other buyers typically indicate whether the seller is reliable, and this can be invaluable if the seller does not have the eBay badge of excellence. eBay also encourages shoppers to use the contact details of the seller and correspond with the seller for clarifications about the tickets offered. Following these simple tips can ensure a happy eBay shopping experience.
Buying Penn Festival Camping Gear on eBay
eBay is a reliable online store for almost every item consumers may require, and that includes camping gear to see guests through the three days of fun and festivities at the Penn Festival.
In addition to getting a tent, caravan, and caravan accessories for staying at the festival venue, one can purchase camping supplies. Items such as sleeping bags, pillows, blankets, air mattresses, sleeping pads, lanterns, torches, flashlights, cables and hookups, phone chargers, backup car keys, and camera are all considered essential items. Additionally, personal items, toiletries, toilet roll, medicine kit, first aid box, sunscreens and lotions, and hand sanitisers are other basic items that should be taken along. Camping chairs and tables are also required items.
Adequate amounts of clothing need to be packed for a music festival, as clothes tend to get dirty from day-long partying, especially if it rains. Sleeping clothes, sweaters, jackets, rainwear, sandals, wellies, and ponchos ensure the camper is comfortable even in inclement weather. Campers can buy food and drinks at the festival venue, but carrying some food and cooking supplies can cut back on extra expenses. As always, verify the background of the eBay seller before entering into a transaction.
Conclusion
The Penn Festival is held at Buckinghamshire in the United Kingdom in July, and it lasts for three days. This is a camping music festival and has an impressive lineup of artists and performers from across the world. The acts and shows are performed on the main stage and on the second big top tent stage, and guests can take their pick of what they want to see and hear. Over 40 bands are expected to perform over the three days during this fun-filled family music festival.
Kids and teens have a lot of entertainment to look forward to, as the promoters have creative activities, games, art workshops, circus skills workshops, street entertainers, reggae workshops, and plenty more events lined up for them. Attendees can look forward to a great selection of foods, such as wood-fired pizza, Indian food, homemade ice-creams, noodles bar, and a choice of wines, beverages, and other drinks.
eBay is a great resource for event tickets. The tickets for the 2013 Penn festival become available a few weeks prior to the event, and by staying updated with the listings on the website, one can expect to grab them at great prices.