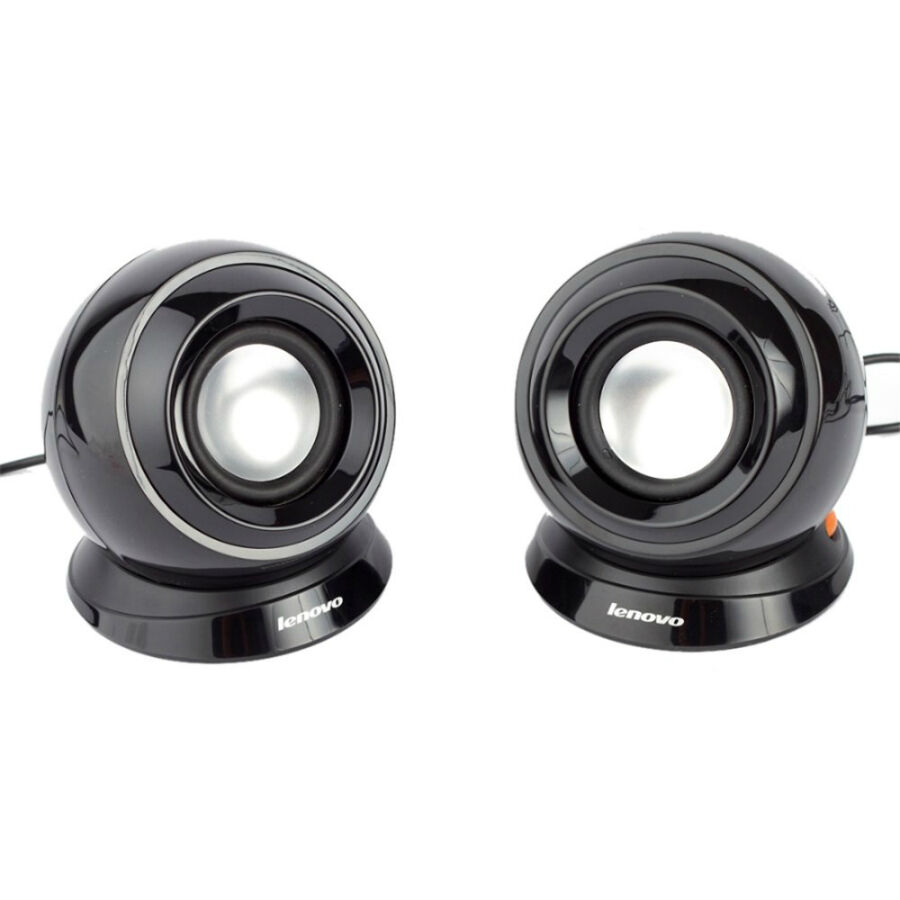 Speakers are a useful media tool, allowing individuals to enjoy visual, musical, and informational content at a comfortable volume in tandem with a wide range of players and devices. Speakers can work with personal computers, supplement a media centre, or port with a digital music device. A particularly user-friendly speaker solution is provided by portable speakers, designed to give users access to quality audio performance no matter where they are. These user-friendly devices can work with a number of external media players, delivering audio that is clear, detailed, and powerful.
A very effective way to search for and buy portable speakers is via the online auction site, eBay. This website has a large catalogue of portable speakers in its listings, offering consumers everything from MP3-compatible speakers to portable laptop speakers. With a basic understanding of how the site operates, a consumer can utilise this rich and diverse catalogue of portable speakers to find the ideal solution for his or her needs.
Buying Portable Speakers on eBay
To begin the process of shopping for a portable speaker on eBay, you should look for the search bar, which can be found on any page on the site. While there are several access points by which you can initiate the purchasing process on eBay, running a search is one of the most direct. The search bar can be used to enter a term as basic as "portable speakers" to pull up the entire catalogue of speakers available on the site. Alternatively, a more detailed search term can execute a more specific list of results.
Before beginning a search on eBay, however, it can be useful to have an understanding of some of the technologies utilised in portable speakers and the range of speaker types available in the marketplace.
Connections in Portable Speakers
There are several ways in which a set of portable speakers can connect with a player device. Options range from hard-wired solutions to device-specific interfaces.
Plug-In Connections for Portable Speakers
A common way for speakers to connect with a media device is through a wire and plug. This hard-wired solution demands that the device remains close to the speakers, but it delivers consistent and reliable sound quality. A common hard-wired connection solution is connecting to a media device via a 3.5-mm jack, which is the same connector point utilised by mainstream headphones or an RCA plug. Another popular choice is connecting to the device via a USB port. This solution is a great option for porting with laptops, personal computers, and some digital devices.
Docking Connections for Portable Speakers
Another popular connection solution for connecting a player to portable speakers is to have that device dock with the speakers. These solutions are device-specific and demand that the player used has the correct port integrated into its design. The device is plugged directly into the speakers via this port so that no extra cables or connectors are necessary.
Wireless Connections for Portable Speakers
Connecting a media device and portable speakers wirelessly is a prevalent option, as well. Both the device and the speakers should have wireless capabilities. The device can then port with the speakers without the need for cables and cords, and the device may be moved around without disturbing the connection. For devices that do not have wireless capabilities, but are Bluetooth-enabled, there are Bluetooth-enabled portable speakers on the market, as well. There is a limit to how far away from a set of speakers a device can go. Performance ranges generally run from around 45 to 90 meters, allowing for a good bit of freedom when utilising this connection solution.
Media Card Connections for Portable Speakers
Some portable speakers are retrofitted with interfaces for media cards, which are small cards onto which music and other media files can be stored. The media card is simply inserted into the portable speakers, which then read the file data and play the requested media. These media card-enabled portable speakers typically work with SD cards or micro SD cards.
Types of Designs in Portable Speakers
Portable speakers can range from mini designs to more comprehensive types that integrate additional features. Each type of portable speakers has its advantages and aesthetic features which can make it a good match for different preferences.
Capsule Portable Speakers
Capsule portable speakers are shaped like small globes, making them a unique visual accessory in addition to their sonic capabilities. These speakers can be sold as a single globe, with stereo speakers integrated into one unit, or as two separate capsules, creating a more customisable stereo effect. Capsule-style portable speakers typically port with a media device via a hard-wire connection, although some wireless options are available.
Docking Stations
Docking stations are designed to port directly with digital media players or smartphones via the interface built in to the device itself. The dock is typically located at the top of the docking station. The speaker elements can be on either side of a rectangular design, a single speaker unit in a square design, or set around the circumference of a round docking station. Docking stations can have additional features as well, including a clock display and an alarm clock.
Cube Portable Speakers
Cube speakers are very similar in concept to capsule portable speakers but feature a square design instead of a globular one. Cube portable speakers can be a single cube or two separate stereo cubes. Given their squared-off design, cube portable speakers can pack well into a bag for easy toting.
Portable Laptop Speakers
Many consumers who work on remote personal computers wish to supplement the speakers in a laptop with portable speakers, especially when watching films or streaming music. Portable laptop speakers typically come in pairs and can connect to a laptop via hard wire or wirelessly. Many portable laptop speakers are tall and rectangular in design, making them unique visual pieces while also making them easy to pack into a laptop bag when on the move.
Wireless versions of cube and capsule speakers can also be used with laptopsl. A very useful variant on the traditional pair of laptop speakers is the clip-on USB speaker. This type of portable laptop speaker attaches flush to the body of the computer itself, making it a streamlined and easy-to-carry solution.
Kids' Portable Speakers
Many portable speakers are designed with children in mind. These speaker solutions are fun and whimsical answers to speakers, and they can feature bright colours and designs that appeal to kids. Some portable speakers for children are even shaped like animals or cartoon characters, making them particularly engaging for younger children. Kids' portable speakers usually have a limited volume range so as not to damage young ears.
Boom Box Portable Speakers
The term boom box can refer to two types of portable speakers. One is a retro-style choice in which the speakers which are designed to resemble the boom boxes of the 1980s. These boom box speakers are often docking stations with an added style touch that makes them fun and unique portable units.
Boom box portable speakers can also refer to a single portable speaker which has a large rectangular design and projects a powerful wall of sound. These portable speakers can feature any of several connector methods, including USB and wireless interfaces, and typically have a higher quality of audio performance.
The Purchasing Process on eBay
Having familiarised yourself with the range of options available in the eBay marketplace when it comes to portable speakers, you can begin the purchasing process on eBay in earnest. Use a term, such as "capsule portable speaker", that is specific to your portable speaker selection to run a search. When your listings come up, begin looking through them for items that catch your eye. Items that seem relevant to your search should be looked at in detail by clicking on the item's title, which takes you to the item's page. Look for information regarding the technical aspects of the device as well as for details on shipping and payment methods used by the seller.
An important part of the purchasing process on eBay is evaluating the sellers with whom you are interested in completing a transaction. Take the time to get to know your sellers by reviewing their pages in detail. You can access their pages by clicking on their names on a listing's page. Details such as the reviews they have received from other customers can help inform your purchasing decision and guarantee that you receive the portable speakers you need in a timely and efficient manner.
Conclusion
Portable speakers provide an easy way for individuals to enjoy their favorite music, television programs, films, and more, wherever their travels may take them. These helpful devices can port with nearly any media device, including smartphones, digital music players, and laptops. They can also connect to older players via hard wire connection. Portable speakers come in larger and smaller designs, with looks that range from the sleek and modern to the retro.
When shopping for portable speakers, customers can utilise the vast catalogue of portable speakers on eBay to experience a fast and seamless purchasing experience. On eBay, consumers can find all kinds of portable speakers in a wide range of styles, including capsule speakers, docking stations, and even boom box-style speakers. By taking the time to run a search, review listings, and read a seller's feedback, individuals in search of portable speakers can quickly find and purchase just the speakers they need to enjoy quality audio on the go.