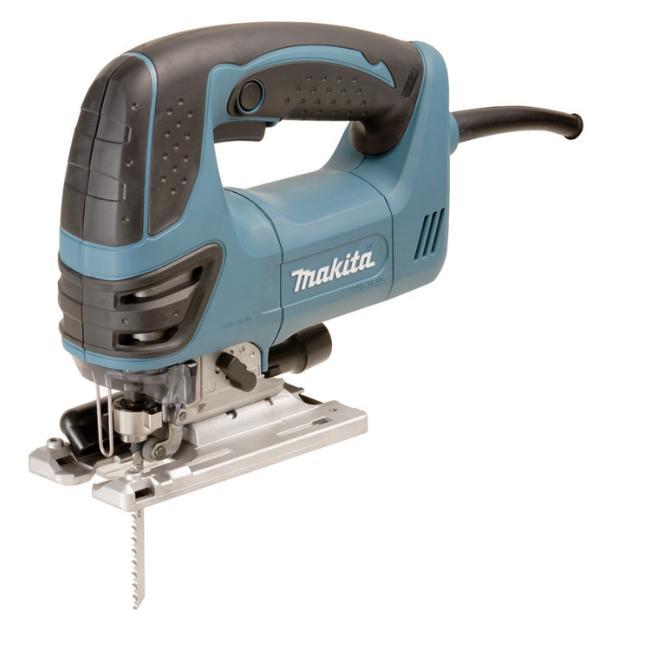 There is a proper tool for every job, and a great deal of jobs require power tools, such as those by Black & Decker. These tools are not only handy around the house, but they are also used by professionals. Some of the tasks performed with this type of tools can be done manually, but power tools cut down the time needed and positively influence the quality of the results. This makes them very practical for do-it-yourself and professional projects.
The Internet, as always, offers a wide selection, and eBay is among the online retailers that offer a large assortment of brands at competitive prices. It is not that simple to assess the tools needed. Most tools can get the job done, but not all are equally precise, efficient, or durable. The right tool is generally determined by expected frequency of use and the tasks it is meant to perform. With some general knowledge of the features of the tools and careful estimation of these factors, one can easily comb through eBay's vast selection and make a good, economically sound purchase.
Assessing the Use of Power Tools
Professionals usually have a clear idea about what they need from different tools. For all professional work, tools with durability are required, and the precision varies according to the tasks they perform. Greater precision and efficiency typically mean greater price, but this is something that professionals are used to.
On the other hand, home users can make compromises when it comes to selecting power tools. Even when restricted by a limited budget, there are still some pretty good tools to be found. Household tasks usually do not require millimetre precision, and even though the tools need to last long, they do not need to be durable enough to withstand a fall from a construction scale. Also, cheaper models might have shorter battery life, but they should be adequate enough to handle the demands of do-it-yourself projects.
Store brand power tools offer good value for money. However, these brands only offer regional coverage, so if one moves away from the area of purchase, it can prove to be difficult to find replacement parts, accessories, or qualified servicers. An advantage of purchasing power tools from eBay is that you can access a wide variety of power tools from local and national brand names. Accessories and replacement parts for the national brands are also available through the website. With proper care, a tool can serve its purpose for decades. Some brands even offer maintenance kits for their tools.
Features of Power Tools
When listing the features of power tools, it is virtually impossible to use any kind of generalisation. There are many types of tools, and all have different features that are considered important. A good approach is to divide the tools into categories and discuss the features within each type separately. Following is an overview of some of the more popular types of power tools. Once can find these types of power tools easily on eBay.
Power Drills and Impact Drivers
The drill is a power tool that finds a lot of use within a home. With a good drill, one can hang a picture on a wall or mount kitchen cabinets in just a matter of minutes. A particularly useful type of power drill is one that can act as an impact driver as well. An impact driver is a tool much like a drill, which serves the purpose of a screwdriver. It does the job faster, tightens the screws stronger, and protects the wrist from repetitive strain injuries. Impact drivers are even sold separately on eBay, but purchasing this as a feature on a drill is more cost-effective.
The main feature of the drill is its torque. The greater the torque, the better. Keep in mind that greater torque also makes for greater power consumption and generally a more expensive tool. Some drills have the option of adjusting the torque. Homeowners do not need more than one that is powerful enough to drill through concrete. When buying a drill, it is good advice to not pay for torque that is not needed.
Power Saws
A saw is a very general term. There are various types of saws available on eBay that can be used for different purposes. Listed below are common saw types that fall within the power saw category.
| Saw | Description |
| --- | --- |
| | A popular type of saw designed for cutting raw wood. |
| | A handheld saw with a circular blade. |
| | A heavy-duty compact saw designed for use in construction that cuts through concrete, brick, and asphalt. |
| | A lighter compact saw used in construction for cutting pipes and drywall. |
| | A heavy-duty fixed saw model that is used for cutting stone, ceramics, and tiles. |
| | A stationary saw used for precise cutting and forming exact angles. |
| | Stationary saw used for precise cutting of straight lines. |
| | A portable saw used for cutting metal. |
A saw is only as worthy as its blade. Different types of saws have specific types of blades, and their efficiency largely depends on the quality of the blade. It is important to do research on the blade materials and then decide which one satisfies the needs of a project. Find a nice balance between a quality blade and enough torque to acquire a fitting tool. Safety guards are also very important as a feature both on the stationary and the compact saws. Be mindful that power saws should be handled only when wearing proper safety equipment.
Power Sanders
Sanders are also among the popular tools. Their application is generally confined to woodwork and automotive projects. They are used to remove varnish or layers of paint and provide a smooth finish to a surface. The quality of sanding divides sanders into three types, shown in the chart below.
| Type | Sanding quality |
| --- | --- |
| | Rough sanding for large surfaces |
| | Finer sanding for large surfaces |
| | Fine sanding for small surfaces, remove less amount of material than belt and orbital sanders |
Sanders used for automotive purposes are usually air tools, while wood sanders are mostly electric. Choosing the right type of sander is generally decided by the tasks at hand. The palm sander is a common choice, and it is the only one that finds use outside industrial work.
Power Supply for Power Tools
Power supply should never be overlooked as a decisive factor when purchasing power tools on eBay. Going cordless is always a fine choice, as it allows greater freedom in movement. Cordless power tools run on different types of batteries. Operational time of the tool is largely dependent on the capacity and quality of the battery itself. To ensure uninterrupted use, it is always a good idea to have a spare one, as recharging can take a while.
Multiple Tools and Batteries
When purchasing multiple power tools, it can be of great help if all of them use the same kind of battery. Seek information about the battery used within the product description provided with a listing on eBay. If all tools run on the same kind of battery, there is no need of a spare. Also, if the spare runs out of power, there is no need to stop working, as switching batteries between tools provides as many spares as there are tools. Another benefit of using the same type of batteries is that they need the same type of charger. This can be used to one's advantage as the chargers can all be kept in different locations, eliminating the need to carry them around.
Corded Power Tools
Many of the difficulties that arise from being constantly plugged in on a power source can be eliminated with a long enough extension cord. This makes corded power tools an option worth considering. Some of the corded versions are even deliberately made that way, because a battery cannot deliver sufficient power. Different power grids can also pose a compatibility problem, but tools are typically designed to be universal. A diesel power generator solves all issues regarding grid compatibility, and it allows corded power tools to be used in areas that have no other power supply. Of course, a power generator should only be considered for industrial use.
Air Tools
Air tools are rarely considered when purchasing power tools for a home. When compared to others, they are usually superior in power, but they do require an air compressor to operate. An air compressor is considerably big, and it is not cheap. Basically, air tools are the choice of professionals who have compressors at their disposal on job sites.
Ergonomics of Power Tools
Ergonomics is another factor that should play a role in the decision-making process. A tool with good ergonomics is a safe tool. Those who spend a lot of time using power tools know how important it is for a tool to rest easy in their hands. When purchasing power tools on eBay, a shopper is well advised to seek advice on forums from product owners. Their testimonials can prove to be helpful as one considers purchasing power tools on eBay.
Buying Power Tools on eBay
Power tools are very easy to find on eBay. There are many models available of each type of power tools, and almost all brands are represented for your DIY needs. Reaching the power tools is as simple as navigating through the category menu to find a relevant category, such as the 'Business, Office & Industrial' section, and then proceeding to the 'Power Tools' category. Some smart filtering can then help you find the desired tool. The basic filters, such as brand, type, and condition, can be utilised if you have something specific in mind.
To reach a specific tool, one can use an alternate approach and enter a specific search term directly into the search bar on any page on eBay. Entering more words in the query makes the results more relevant to the item that is being sought. After the primary search is conducted, the results can be refined by adding filters and selecting subcategories.
Consider eBay's option to purchase refurbished power tools too. These are tools that have been recalled and repaired by the manufacturers, so they have not seen any use and represent more or less the same quality at lower prices. Used power tools can also be a good purchase. Whatever your choice, be sure that you get to know the eBay seller's background before you initiate a purchase. Use the feedback that sellers have received in order to gauge the quality of sellers, and be sure to rate your own experience after a purchase, so that future customers can benefit.
Conclusion
There is a lot to know before choosing any type of power tool. With so many to choose from, it cannot be an easy decision even for those acquainted with the tools. A strategy that uses both the knowledge of tools and assessment of needs must be employed in order to make a proper decision.
Assessing the needs generally depends on defining the expected use of the tool. Once the use is defined, it is easier to seek a tool within the budget. If more than one tool is needed, there are ways to make the purchase even more economical. A smart way of saving money is by purchasing products that use the same type of batteries.
The search for power tools on eBay can be conducted easily, and the right tool for any job can be found. There are many ways to access the power tools offered, among which using the search bar is the fastest. eBay offers many filters to aid in the search, and aside from the new power tools, good offers can also be found on used and refurbished items.