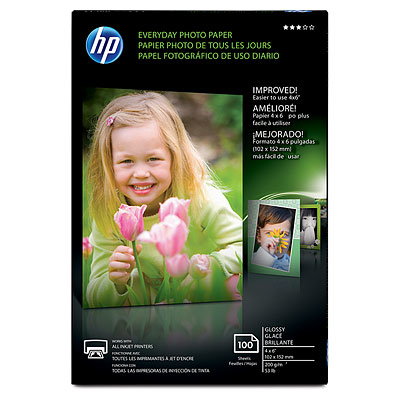 Printers are necessary to print hard copies of text and images from a computer. Many types and brands of printers exist, so finding the right parts and accessories for a printer can sometimes be an overwhelming process. Shopping in office and electronics stores can be frustrating due to limited inventory and selection. For this reason, many people choose to buy printer accessories in online stores. Shopping online can be tricky because it is important to choose the right parts. If the shopper chooses the wrong printer parts or accessories, it may be difficult to return or exchange the purchase later. When shopping online for printer accessories, shoppers need to take the time to identify the type of printer they have, which parts they need, and then compare prices to find the best deals. When shopping online, people should be sure to stop by eBay to view the wide range of items and low prices on new, used, and refurbished printer accessories.
Identify the Type of Printer
The first step in buying printer accessories online is identifying the type of printer that the buyer requires accessories for. Most printer accessories are not universal. Even the parts required for printers of the same brands are not interchangeable. For example, parts for HP printers are not compatible with parts for Canon or Brother printers. For this reason, it is important to note not only the brand, but the model of the printer as well. Shoppers should take the time to examine their printers and refer to the instruction manual for exact part specifications and part numbers.
Determine Which Accessories Are Required
Before shopping for accessories, it is important to identify which printer accessories are required. If the printer is causing problems, then the user may need to troubleshoot the printer to identify the problem. Not all problems require the purchase of new parts or accessories and many issues can easily be resolved with a quick cleaning or realignment of the ink cartridges. However, many instances do require replacement parts for repair.
Ink Cartridges
The ink cartridges for printers vary by size, shape, and colours. These cartridges hold the ink and dispense the ink on the paper to reproduce text or images. There are three main types of ink cartridges that people can purchase for use with their printers. These cartridges are described in the table below.
| Type | Description |
| --- | --- |
| Manufacturer | Also known as OEM; made by the same manufacturer of the printer; high quality cartridge that is guaranteed to be compatible with the printer |
| Compatible | Made by a third party; less expensive than OEM cartridges; same specifications as OEM cartridges, but without the name brand |
| Remanufactured | OEM cartridges that have been used, repaired, and refilled; less expensive than new OEM cartridges; repaired to perform like new cartridges |
When shopping for printer cartridges online, shoppers can choose from several options. Many people think that OEM cartridges are the best option because they trust the brand. However, the differences between compatible and remanufactured cartridges are negligible. While most cartridges are similar regardless of the brand, their prices vary considerably. It is up to the shopper to determine which they prefer.
Colours
In addition to there being different types of cartridges, they also come in many different colours. Many printers use a black cartridge and a tri-colour cartridge, which combines cyan, magenta, and yellow in a single cartridge. Other printers only take cartridges in separate colours and the user much purchase each one individually. If a printer is not printing correctly, it may be that only one of these cartridges needs to be replaced. Shoppers should determine which one is required. Oftentimes, the printer's software flashes an alert on the computer to inform the user that a cartridge needs to be replaced.
Toner
People who have laser printers do not use ink cartridges. Instead, they have toner cartridges that are used to imprint the text and images on a piece of paper. As with ink cartridges, the toner cartridges are limited to certain types of printers. Additionally, they are available in multiple colours too. While toner cartridges tend to be more expensive than ink cartridges up front, they print thousands of sheets of paper before needing to be replaced.
Printer Cables
All printers need cables, even if they are wireless printers. Printers need adapters and wall plugs to power up. They also need USB or other printer cables to connect to the computer. Wireless printers only need this cable for initial setup via a computer's network. Unfortunately, if the cable becomes lost, another needs to be purchased if the printer needs to be setup on a new network. Most printers do not come with the necessary USB cables included. Fortunately, for most modern printers, this cable is universal and shoppers do not have to search for a single cable that is compatible with a particular printer.
Repair and Cleaning Kits
Printers may not be working to the best of their ability because they are dirty or need service. This is especially true for inkjet printers where the ink is known to clog the heads. Rather than replacing a cartridge that is full of ink, the heads simply need to be cleaned. Since these parts are a small, it is a delicate process. To make this process easier, there are special cleaning kits with a solution that dissolves dried ink from the heads.
Compare Prices
Once the shopper chooses the accessories, he or she should browse several websites to compare prices. This ensures that shoppers find the parts that they need at the best possible price. Shoppers must also consider the cost of postage and packaging. Some online stores offer free postage and packaging but take several weeks to process and send the order. Others charge a flat fee no matter how heavy or light the package is. All of these costs should be considered when comparing prices to determine which offer is the best overall.
Place an Order
Once the prices have been compared and the best deal have been found, it is time to place the order. Each online store has a different process for doing this. Shoppers should be sure to read the descriptions of the items and make sure that they match the accessories that their printers require. Shoppers must also select the quantity of each item that they need. When evaluating postage and packaging options, shoppers must consider how long they must wait to receive their items. Most online stores offer several options. People can pay a bit extra to receive their items in a shorter amount of time.
Recycle Old Ink Cartridges
Once the ink cartridges are emptied, users should recycle the cartridges rather than tossing them in the bin. The emptied cartridges can be refurbished and refilled or they can be recycled and parts can be used for other purposes. Some online stores offer free ink cartridge recycling or shoppers can request recycling kits from the manufacturer. Doing so helps the planet by saving millions of tons of garbage from going to the landfill.
Refill Kits
People who do not wish to dispose of their old cartridges can purchase refill kits and reuse the cartridges. Ink cartridges can be refilled and reused several times, and as along as the print heads are cleaned and cared for, the print quality does not diminish. Refill kits cost a fraction of the price of new cartridges and can save users a considerable amount of money in the long run.
How to Find Printer Accessories on eBay
When shopping for printer accessories online, eBay should be the first stop. With so many different items to choose from and an ever-changing inventory, there is no reason to shop anywhere else. All brands are represented on eBay. Additionally, because the items listed are from private sellers rather than large retailers, the prices are often much lower than you can find anywhere else. No matter what types of printer accessories you need, eBay is sure to have what you are looking and at agreeable prices.
Searching for Printer Accessories
Searching for the printer accessories that you need is the key to finding the best deals on eBay. Start by performing a basic keyword search for the item you are looking for. For example, enter 'hp 57 ink cartridge' into the search bar to return all results that match that type. After the initial search, refine the listings by selecting other options and sort the items based on the brand name and model of printer. Once you have a smaller number of listings to sort through, you can easily compare the prices, view pictures, and read descriptions to find the printer accessories that you need.
Conclusion
Printers come in all shapes and sizes, and each one has different capabilities. Regardless of the type of printer that people have in their homes or offices, there are times when accessories and replacement parts need to be purchased to ensure that the printer operates as it should. Because there are so many different printers to choose from, sorting through the many accessories available can be a long process. Fortunately, shopping online makes this process much easier. Shoppers simply need to identify the type of printer they have and the part they need. The online stores have local search engines that sort the listings based on particular criteria and only show the user those products that he or she is searching for. The best selection and the best deals online can be found on eBay. This online marketplace makes it easy to search, sort, and compare items so shoppers can quickly find the products they need. No matter how uncommon the item is or how much shoppers can afford to spend, they are likely to find what they need on eBay.