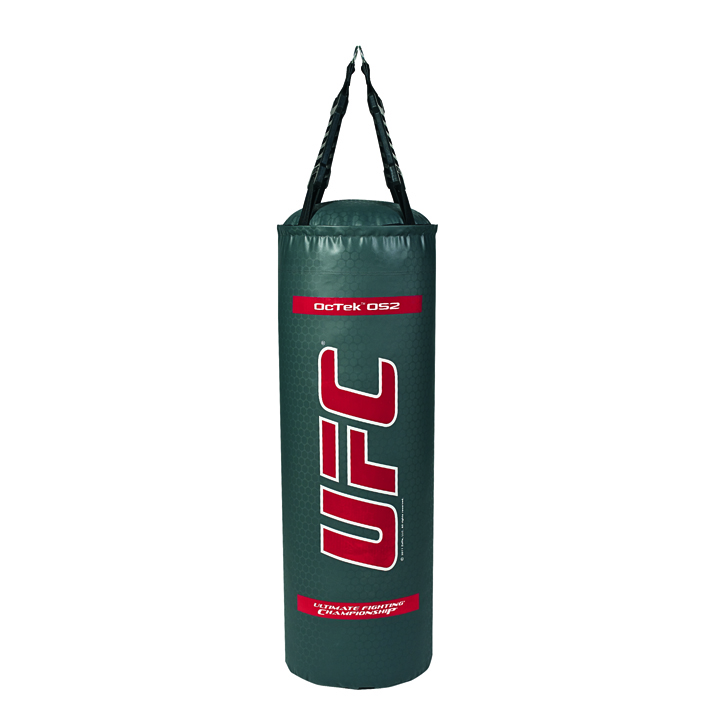 In the world of fitness, many regimes come and go, but boxing and martial arts training remain relevant. They are one of the few 'fads' to have stood the test of time, and are as popular today as they have ever been. The key element of any boxing or martial arts routine is a punching bag, as you simply cannot train effectively without one.
Those new to boxing as a training style will need to duck and weave their way through the variety of punching bags available. It can be tricky finding something suitable, but thankfully this guide is here to ensure shoppers make the right purchase. No matter whether a user is new or experienced, eBay will have a punching bag to suit that delivers great value for money.
Standing or Hanging Punching Bad
Those who are looking to buy a punching bag have plenty of decisions to make, but the first is arguably the biggest. Punching bags come in either hanging or freestanding form; each has their own positives and negatives.
Hanging
It is the traditional form of punching bag, but not a suitable option for everyone. The bag is affixed to a wall or ceiling via a bracket and hangs freely. When opting for a hanging punching bag there are several things to consider prior to purchase, such as:
Their affixed nature means that they are practically unmoveable.
Is sturdy enough to withstand even the hardest punches and kicks.

Usually weighs anywhere between 50lbs and 120lbs.

Not suitable for kick boxers due to the height that the bag is positioned at.

Vibrations from the bag can damage certain ceilings, so always take that into consideration.

The weight makes it unsuitable for flats, apartments and homes that have plasterboard walls.

Sometimes it pays to buy the bag and bracket separately. A room or gym may call for an affixation implement that is more robust than the standard manufacturer offering.
Freestanding
Every home has fragile elements, and you don't want a punching bag to be the straw that breaks the proverbial camel's back. If you are worried about the side effects of hanging a punching bag it is best to not risk it. However, that doesn't mean a punching bag is out of reach, it just means opting for a freestanding version instead.
Remains affixed to the floor via a weighted base.

Can weigh anywhere between 180lbs and 200lbs.

Perfect for a home that can't withstand the rigors of a hanging punching bag.

Shorter than standard hanging punching bags, making it perfect for kick boxers.

Height adjustable.

Can't withstand heavy force and too much will move the unit and make it unsteady.

Can be easily packed away after use.

It is possible to get freestanding bags that are shaped like humans, this allows for improved accuracy training.
Weight
When searching eBay for a punching bag always factor in weight. It has been mentioned above, but it can't be said enough: hanging a bag that is too heavy can cause structural damage to a flat or house. However, that isn't the only effect that weight can have, as it also plays a role in the swing and resistance of a punching bag.
Swing and Resistance
In order to get the bag to bounce back and return to its original shape, it needs to be impact resistant and have a certain degree of swing.
The amount of resistance found in a bag is brand specific.
Swing is the element that keeps the user on his or her toes, as it allows greater forced to be applied while allowing someone to be constantly moving around the bag.
A bag with swing adds an extra fitness element to training.
Not everyone can deliver the same degree of power in a punch, so users should take that into consideration.
Too much weight and swing can actually be hazardous towards a user if they are not prepared for it.
Injury and Hazards
Boxing and martial arts are full contact exercises and not for the faint of heart. They can be risky, and sadly injuries do happen. In order to avoid this, shoppers need to buy a punching bag that is appropriate for them and take the proper due care when using it. The following tips will help keep punching bag users safe:
Under no circumstances should the bag exceed the weight of the user.
Always use gloves and footpads when using a punching bag.
Big punchers need a heavier bag that can take the strain.
Those who aren't as powerful can opt for something lighter and be just as satisfied.
Always stretch and warm up adequately before using any punching bag.
Position a freestanding bag away from walls and other gym equipment.
Covering
The cosmetic appearance of a bag is more than what it seems, the material used can actually dictate everything from impact sound to longevity.
| | |
| --- | --- |
| Vinyl | The most affordable punching bag covering, but with their affordable price comes with sacrifices. Expect vinyl to tear up gloves very easily. It can also be unforgiving on the wrist and ankle joints |
| Canvas | Canvas is the middle ground in terms of quality, by having an appealing look, yet average features. It isn't the most durable material on the market, so don't purchase it expecting longevity. |
| Leather | Bags that use this material are expensive, but look great and are easily the most durable. When buying leather, quality is a given and is the most expensive by far. |
The choice of covering should come down to how often the bag is used, the buyer's budget and how much they value their gloves and kick pads.
Filler
Not all punching bags are filled with the same material. It is the material that dictates how well a punching bag holds shape over time, and is an important factor to consider prior to purchase.
| | |
| --- | --- |
| Hard Fibre | Built for users that deliver strikes with power. It is built with impact absorption in mind. |
| Soft Fibre | The opposite of hard fibre and built for those new to using punching bags. It will be kinder to a user's hands, but isn't particularly resilient. |
| Water | The most responsive bag filler, as it provides a realistic response to a punch or kick. However, when leaks occur they become incredibly hazardous. |
Buying Used Punching Bags
Health and fitness is an expensive field, and combat sports are no exception. Even though everyone would like to buy a new punching bag, at times it isn't financially viable. If this is the case, shoppers should consider buying used. However, this is not a purchase that can be entered into lightly. Always ask the seller questions prior to purchase, so to ensure that the item is right for you, such as:
How old is the punching bag?
How often has the punching bag been used?
Does the punching bag come with the original stand or bracket?
What is the exact weight of the punching bag?
Is the punching bag still under manufacturer's warranty?
What delivery options do you offer?
How to Purchase a Punching Bag on eBay
The world of health and fitness has seen various fads and phases over the years. However, there is one that has always been around. Boxing and combat sports for training in the home is as relevant as it ever was. The key element to any combat sports training set-up is a high quality and appropriately sized punching bag.
These used to be expensive investments, but forking out hundreds of pounds for such items is a thing of the past. eBay has become a leading retailer in home gym equipment, and when it comes to punching bags there are plenty of bargains to be found.
Once a shopper has decided that a punching bag is for them, they'll need to log-onto eBay's homepage, and select the sporting goods option.
From there select boxing and then punching bags and pads. This will reveal all punching bag related items for sale.
If shoppers have a preferred brand in mind they can locate it using the keyword search and advanced search options.
Completing a Transaction
After a shopper has found the right punching bag for them, they will need to complete the purchase. To start the process, do one of the following when on an item listing:
Place a Bid
Make a Best Offer
Buy it Now
When the auction is over the winning bidder will need to complete the purchase to push through the order.
Complete the purchase process with PayPal to ensure that the buyer protection programme covers the item.
Conclusion
Those who are looking to add a new direction to their fitness regime can't go far wrong with boxing and combat sports training. The perfect item to help introduce this to people is the punching bag. They come in a wide variety of forms, so beginners and experienced health fanatics will find one to suit their skill level.
When it comes to getting a great deal on a new or used punching bag, eBay is the best website to use. They have products from all the industry's top brands, meaning that there is something for everyone on the world's leading online auction site.