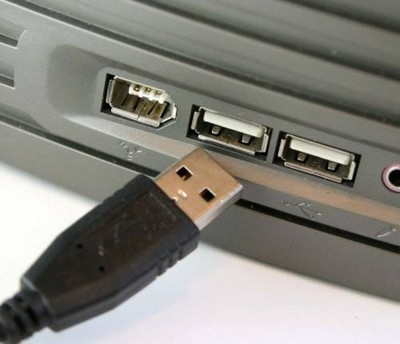 Getting Connected
If you're constantly pulling mobile devices in and out of your computer in order to charge devices, transfer files, watch movies, print documents, scan photos, watch TV and everything in between, then you could probably use a
USB Hub
to simplify the process.
What is USB?
Universal Serial Bus is the dominant computer connectivity (sometimes called I/O) technology allowing users to plug in external devices that can interface with our computer. Most modern devices like smartphones, tablets, cameras, external hard drives arrive with a USB cable for charging, file transfer, etc.
Think of it as a power strip for your computer, you plug it into the USB socket on your computer and it allows you to add several devices. In the most common cases that single computer port will power all attached devices.
Want to know more about buying USB accessories? Read our
guide to USB Adapters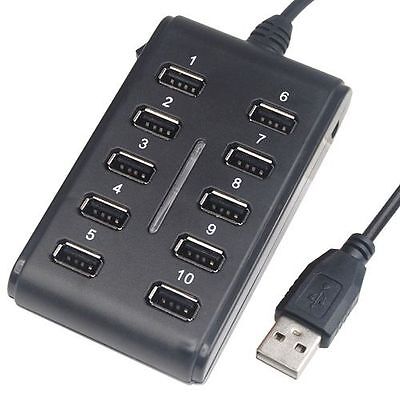 What Will a USB Hub Allow Me to Do?

A better question might be 'what won't a USB hub allow me to do?' It will allow you to charge your camera, mobile phone or tablet while transferring files to and from the device. An iPhone or iPad will automatically sync with iTunes when plugged in to an enabled device.

When you plug in a camera, your image storage programme should open allowing you to easily and safely import new snaps. USB memory sticks and external hard drives make it easy to transfer files from your lumbering desktop PC to take with you on the go, while you can also plug in additional peripherals like mice, gaming controllers, steering wheels, printers, scanners without worrying about unplugging other devices.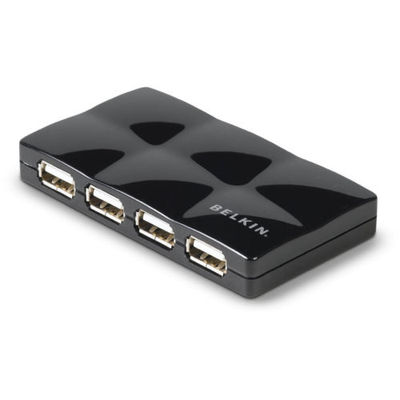 Types of USB Hubs

There are a number of things to consider when purchasing a USB Hub. There are differing speeds, differing form factors and different prices. Here are some of them:
Which USB Hub is Right For You?
USB 3.0 Hub:
USB 3.0 is the newest and the fastest iteration of the I/O (Input/Output) technology. If your computer's ports are USB 3.0-enabled then it would be better to opt for a
USB 3.0 Hub
, despite the extra cost involved. It is capable of transferring data at up to 625MB/s, which means full length HD movies can be transferred to and from a computer in just a couple of seconds.
USB 2.0 Hub:
If you're using an older computer (say, pre-2011) then it's likely those USB ports will only be USB 2.0 enabled. USB 2.0 connectivity is slower and only enables data transfer in one direction at a time. You can use a USB 3.0 Hub with a USB 2.0-enabled computer, it will work, but slowly. USB 1+ devices are less common these days, but
USB 2.0 Hubs
are compatible. The tech is called 'Universal' after all.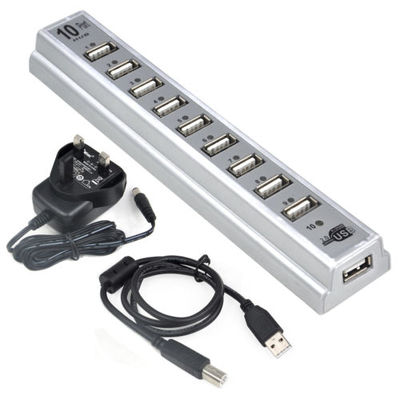 USB Hub Styles: Mobile vs Desktop:

USB Hubs arrive in various form factors, from pocket-sized compact models to desktop buddies that splay across your computer workstation to pocket-friendly devices.

The former is more useful if you're using a laptop and working on the go (photographers for example, may wish to add plug in memory cards, cameras, mice, hard drives, an external monitor all while charging their phone), while desktop PC users may prefer the more expansive approach.

There'll often be more space for more ports (some come with 10 or more), while it also saves them crawling under the table every time they wish to change their regular mouse for the specialist gaming mouse.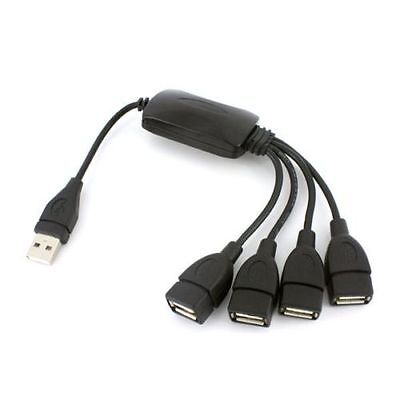 USB Hubs Styles: Wall Chargers
Do you simply require a USB hub to charge your home's USB devices like phones, cameras, tablets and more? Then you may want a self-powered USB wall charger that just doesn't involve in your computer at all.
USB Hubs Styles: Squids
Rather than connect to a central hub, the
so-called USB squids
feature one USB input that then feeds into several other USB outputs. If you use a little creative license it sort of looks like a squid or octopus. Sort of.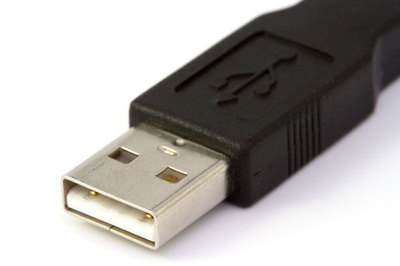 Who Makes USB Hubs?

Most of the leading computing peripheral manufacturers are in on this action, as you would expect.

Belkin is probably the preeminent USB Hub maker and is probably the more trustworthy brand. Lots of other lesser-known makers are in the mix too. Make sure you read reviews before you buy.


How Much Should I Pay For a USB Hub?

USB Hubs are not expensive, or at least they don't have to be. You can pick one up for under £5, if you want to do it on the cheap. A good, functional and stylish USB hub for around £15. USB 3.0 devices with all of the bells and whistles are about £30.
See the latest USB Hub deals and auctions.