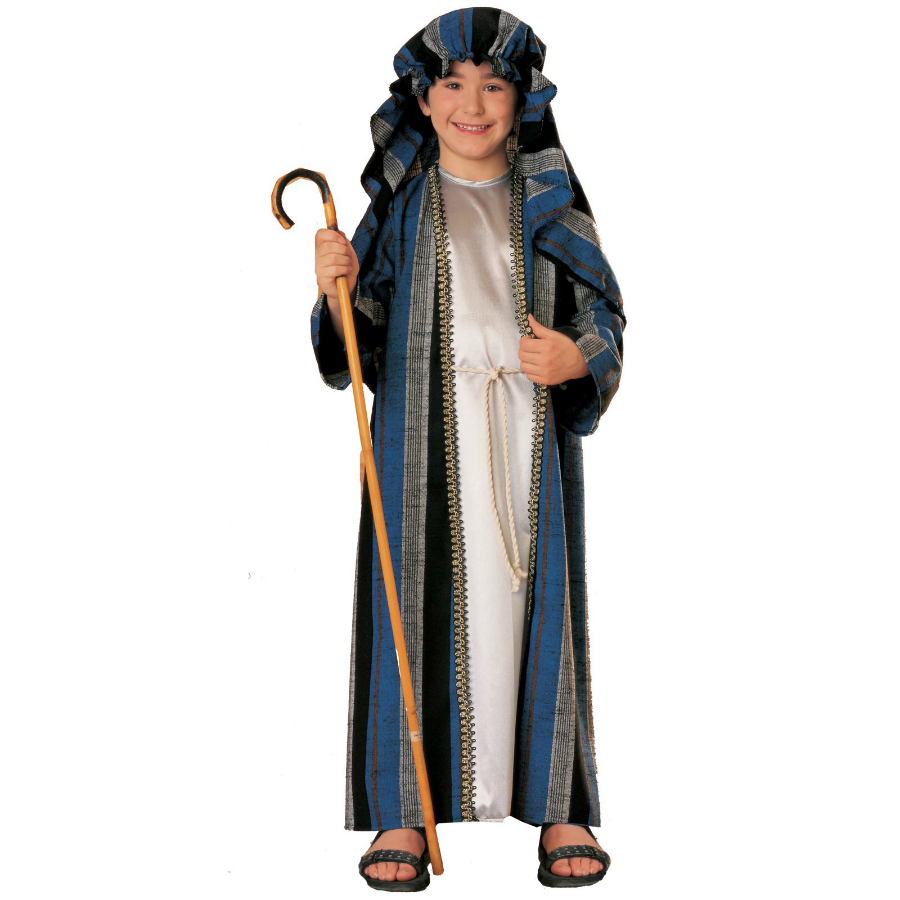 Buying kids' costumes for Halloween or a masquerade can be an exciting and creative process for parents and children alike. Running through ideas, compiling the component pieces of a costume, and exploring the myriad options involved are great ways to bond and foment memories that can last for decades. Of course, buying a new costume every year can put a strain on the wallet, not to mention the fact that it can feel wasteful to toss a brand new fancy dress ensemble every year.
The good news is that the marketplace offers plenty of choices for used fancy dress costumes for boys, with a wide array of options available for parents and boys to explore. When approaching the used fancy dress marketplace, it can help to have a concise idea of the kind of items that are available and to also have some ideas about how to creatively and effectively compile a costume out of various components. It can also help a prospective buyer to have an understanding of the retail options involved, including online auction stores such as eBay.
Component Parts for Used Boys' Fancy Dress Costumes
A used fancy dress costume does not need to be found in one consolidated piece. Beginning with a creative idea and then compiling component parts of that costume is a great way to approach shopping in the used fancy dress market. For example, if a boy wants to be a cowboy, instead of looking for a fully-compiled cowboy costume, a parent could look for the pieces that can build a costume, such as a pistol, a cowboy hat, a vest, and so on. By building a costume instead of expecting to find a ready-to-wear option, consumers can open themselves up to a much wider range of choices. They can combine to make ample fancy dress or Halloween costumes.
Supplementing Used Boys' Fancy Dress with Second-Hand Clothing
When clothing is needed to supplement a fancy dress costume for a boy, purchasing second-hand clothing can be an affordable option. Taking the cowboy example, a consumer might look for a plaid shirt or a vest in the used clothing marketplace, if a child does not have viable options in his closet. The market for boys' used clothing is even more diverse than the fancy dress market and offers an enormous array of choices from which to compile essential components of a boy's costume.
Understanding Sizing in Used Boys' Fancy Dress Costumes
When looking for used boys' fancy dress costumes, it is important that a consumer has a clear understanding of the sizes involved. Most fancy dress costumes are sized in large age groups such as 9 to 11 years. The following chart elucidates the average measurements for each age.
| | | | | | | | | | |
| --- | --- | --- | --- | --- | --- | --- | --- | --- | --- |
| Age | | 4-5 yrs | 5-6 yrs | 6-7 yrs | 7-8 yrs | 8-9 yrs | 9-10 yrs | 10-11 yrs | 11-12 yrs |
| Height | cm | 110 | 116 | 122 | 128 | 134 | 140 | 146 | 152 |
| Collar | cm | 30 | 30 | 31 | 31 | 32 | 32 | 33 | 34 |
| Chest | cm | 57.5 | 59.5 | 62 | 63.5 | 66 | 68.5 | 72 | 76 |
| Waist | cm | 53 | 54 | 55 | 57 | 59 | 61 | 63 | 66 |
It is important to understand that the measurements are averages and that sizing should be confirmed in detail with the vendor. Sizing averages can vary from manufacturer to manufacturer, so buyers should take the time to enquire whether a costume runs large or small or is average for the age range.
Leveraging the Classics in Used Boys' Fancy Dress Costumes
There are certain costume choices that every boy considers wearing during childhood. These classics include a cowboy, a vampire, a pirate, and any one of numerous superheroes and action stars. When looking through the used boys' fancy dress marketplace, a consumer is likely to find a much larger range of choices if a classic costume is the end goal. A parent can encourage a child to consider these timeless options, opening up many more options by simply focussing on these ubiquitous and popular costumes.
Classic Boys' Used Fancy Dress Costumes
When looking for a used fancy dress costume for a boy, it can help to have a clear idea of the ins and outs of some of the classic options available. This includes being aware of the details on accessories and component parts of each costume.
Vampire Used Fancy Dress Costumes
A popular fictional character for centuries, the vampire found a firm place on the collective psyche through the movies of Hollywood. A vampire costume is one of the most popular Halloween options for boys. A basic vampire costume typically entails a cape, fangs, a tuxedo shirt, and black pants. A boy can slick back his hair or wear a black wig to finish the look. An all-in-one used vampire fancy dress costume may feature a cape, fangs, and a shirt detailed to look like a tuxedo shirt worn with a cummerbund.
Cowboy Used Fancy Dress Costumes
A cowboy costume typically involves a checkered shirt, a leather or faux leather vest, a cowboy hat, and a toy pistol. Dressing up as a cowboy is one of the easiest ways for a boy to utilise his own clothing in a costume, as most boys have jeans and button-down shirts in the wardrobe. A used cowboy costume can feature any one of these component parts, but can typically be found with a cowboy hat, vest, and pistol.
Superhero Used Fancy Dress Costumes
There is a wide variety to the selections available in the superhero category of fancy dress. Some of the more popular items include Spiderman, Superman, and Batman. Costumes in this category can be full, head-to-toe, or one-piece costumes, and may involve a mask and a cape that need to be accessorised. Action figures from video games and movies also fall into this category and tend to fall along the same lines as traditional superhero costumes.
Pirate Used Fancy Dress Costumes
Due to some popular movies, pirate costumes have come back into the foreground and are a popular item amongst boys. Pirate costumes typically involve a pirate hat, a bloused pirate shirt, a scarf tied at the waist, and a sword. All-in-one used pirate costumes do not always come with a sword, so a consumer should confirm what accessory items are included before making a purchase.
Monster Masks in Used Boys' Fancy Dress Costumes
Monster masks are a way in which boys enjoy embodying the spirit of the Halloween season. These options can range from the easily recognisable, such as a zombie or a devil, to masks that simply evoke the ghoulish gore of Halloween. These used masks are some of the easiest costume pieces to accessorise. A devil mask, for example, could just be paired with an all-red outfit, while a zombie costume could just involve some shredded, old clothes. Buying a used mask for a boy and then supplementing it with second-hand clothing is an easy way to pull together an affordable fancy dress ensemble.
Shopping for Used Boys' Fancy Dress Costumes
There are a variety of offline local retailers that may have a selection of used boys' fancy dress costumes and accessories. Shops such as vintage clothiers or second-hand stores may have options, in addition to fancy dress costume shops. However, these stores often feature a much larger selection of adult-sized options and carry only a limited stock of boys' choices. As an alternative, a good option to explore is the online world of the auction site, as epitomised by eBay.
Buying Used Boys' Fancy Dress Costumes on eBay
To begin a search for a used fancy dress costume on eBay, you can start by entering a general term in the search bar on the homepage of the website. A general term such as "boys used fancy dress costumes" can yield a large selection of listings that can give you an overall idea of the marketplace on eBay. If you already have a specific item in mind, run a search with more focussed criteria, such as "used boys vampire costume". The site also offers related search suggestions that can help you refine a search.
A great technique that can further refine the purchasing process on eBay and add to your confidence in the purchasing process is getting to know the background of the sellers you are interested in buying from. You can do this by reviewing their past auctions and looking at the feedback they have received from other customers. Familiarising yourself with a vendor's selling practices can ensure that you get the item you want in a timely manner.
Conclusion
Buying used boys' fancy dress costumes is a great way for parents to access easy options for an occasion such as Halloween. Parents can get creative by incorporating second-hand clothing and accessories, compiling costumes from component pieces, and considering classic costume choices that are often available in large quantities on the used fancy dress market. With the help of these tactics, consumers can quickly and easily create complete fancy dress costumes in a cost-effective manner for trick or treating, a costume contest, or a masquerade dance.
Finding necessary items or all-in-one used boys' fancy dress costumes is a particularly user-friendly experience on the online auction site, eBay. On this website, consumers can go through countless used costume listings for boys and even find the essential accessories and second-hand garments they need to complete an ensemble. By looking at relevant listings in detail and reviewing potential sellers on eBay, a consumer can find that ideal used boys' fancy dress costume that can make a memorable event.