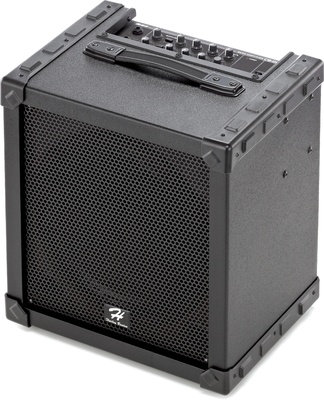 Citizens' Band (CB) radio is a means of short-distance communication via dedicated radio frequencies. The UK does not require a licence for CB radio operation, which is used for both personal and professional purposes. A CB radio transceiver allows the operator to both transmit and receive signals. However, in some situations a louder, clearer sound is desirable. In these cases, CB operators may want to consider a CB radio speaker, whether for use inside the vehicle as an extension speaker, or outside the vehicle as a PA horn.
Buying a used CB radio is a good way to save money while expanding one's CB radio setup. Before buying a used CB radio speaker, it is helpful to understand the application of extension speakers and PA horns, some basic technical specifications, and features available on certain models. In addition, it is important to carefully inspect the item for damage, and communicate with the seller about the speaker's condition. Informed buyers can find a used speaker that will improve the performance and versatility of their CB radio.
Two Types of CB Radio Speakers: Extension and PA
CB radio speakers can be divided into two main groups: extension speakers and PA horns. Extension speakers are mounted inside a vehicle to produce incoming sound from the CB radio. PA horns are placed on the exterior of the vehicle; the operator can broadcast their voice via the CB microphone.
The two types have distinctly different functions, so choosing between an extension speaker or PA horn depends on intended use. Buyers should note that not all CB radios come with a PA mode, so those planning on installing a PA horn need to verify this in advance. All CB radios come with a 3.5-mm socket for an external speaker.
When Are CB Radio Speakers Useful?
External CB radio speakers are particularly useful for two types of situations. The first is for CB radios that have been mounted to the dashboard of a car. The mounting process usually covers the radio's internal speaker, which is located on the bottom of the unit. In this case, the sound may be muffled, making an external speaker useful. External speakers are also desirable when used in situations with a high level of background noise, such as loud truck cabs, or for extra volume or clarity.
PA horns can also be used in two different cases. One is for those who need to listen to the CB radio's signal when outside of the vehicle. Alternatively, PA horns are ideal for situations in which one needs to broadcast one's voice to the outside of the vehicle.
Specifications for CB Radio Speakers
Before shopping for a used CB radio speaker, it is good to familiarise oneself with some of the most common technical specifications used to describe a particular model. This is helpful when comparing different speakers during the buying process.
Power Output Capability
Both extension speakers and PA horns are rated according to the maximum power output of which they are capable, expressed in watts (w). Power output may range anywhere from 5 watts to 40 watts. However, this rating is somewhat misleading. CB radios themselves are only capable of transmitting 7 watts of power to a PA horn or extension speaker. The only way to fully power a speaker capable of a higher output is to use an amplifier,, or purchase a speaker with a built-in amplifier.
Impedance
Impedance, expressed in ohms (Ω), measures a speaker's resistance to an electrical current running through it. The higher the impedance, the greater the resistance. Speakers with higher impedance require more energy to produce a certain volume than would speakers with lower impedance. Many CB radio speakers and PA systems have an impedance of eight ohms.
Frequency Range
A speaker's frequency range indicates the highest and lowest frequencies it can reproduce. A broader range means clearer high tones and bass sounds. Bass frequencies are between 20 and 200 Hz, while mid-range frequencies range up to 5000 Hz.
Driver (Speaker) Size and Magnet Size
When comparing speakers, buyers should be aware that the larger the driver (speaker) and magnet size, the more powerful the speaker. On the other hand, volume also depends on the power handling of the entire CB radio setup, so this should be considered along with other factors.
Cord Length
Buyers should take note of a speaker's cord length. Before buying a speaker, it is important to establish where they plan to mount the speaker or PA horn, and the distance to a power source. Cords that are too long may prove inconvenient, so it is best to find a cord that is close to the distance needed.
Optional Features
When buying a used CB radio speaker, buyers can choose between models with various features. This choice depends partly on their individual needs, as well as their price range.
Noise Filter
CB radio transmissions are subject to white noise and static, caused by interference from engines, nearby electrical wires, and mobile phone signals. To reduce unwanted noise, many extension speakers and PA horns have noise cancellation or noise filters. This is a very useful feature as it improves the clarity of sound.
Mute Function
A mute function allows the operator to silence the speaker with the flip of a switch. This can be particularly convenient for fast, easy control.
Adjustable or Swivel Mount
Some speakers feature a mount that can be adjusted, swivelling up to 180 degrees. This feature enables the operator to adjust the speaker's direction, and can also provide some flexibility in terms of mounting.
Talkback
The talkback feature on extension speakers is designed so that CB operators can monitor their voice as they transmit. This is ideal for those who use an echo microphone or signal processor.
Water Resistance
Water resistance is a very useful feature in PA horns that are intended to be used in inclement weather. For CB radio operators who regularly encounter rain and snow, water resistant materials help protect the PA horn against corrosion.
Additional Considerations When Buying Used CB Radio Speakers
Besides familiarity with product specifications and important features, buyers looking for a used CB radio should take a few extra steps to find a quality speaker in good condition.
First, they should carefully inspect the speaker, looking for signs of damage such as rust, dents, scratches, or cracks. The cable should be intact, with clean, sturdy connectors at either end. If purchasing online, they should closely at the pictures, which should not be stock photographs, but rather pictures of the item itself. Any damage should be included in the photographs if possible, or in the item description.
Asking the seller about prior use is also recommended. Buyers may want to find out how long and how often they used the speaker, as well as their reasons for selling it. This can help them avoid buying a piece of equipment with below-average performance, and find a quality speaker that has been well-cared for.
Where to Buy Used CB Speakers
Used CB speakers can be purchased from a number of sources. Local events hosted by amateur or ham radio enthusiasts may provide an opportunity to buy from knowledgeable sellers, and generally at reasonable prices. Another route is to browse the many online resources for used ham radio equipment or to search online auction websites, such as eBay, for deals on used CB radio speakers.
How to Buy Used CB Radio Speakers on eBay
If you've decided to look for CB radio speakers on eBay, searching for them is easy. Start from eBay ' s home page, and enter keywords like "used CB radio speaker&" into the search bar. You can then refine the results according to various limiting factors like seller location, price range, and more. To learn more about searching on eBay, visit the Search Tips page.
When you've found an item of interest, take a few moments to read the product description. It should contain information about technical specifications, the condition of the item, and the seller's return policy. Check the postage fees, as well, since these are an additional cost. If you have any questions, you can contact the seller through eBay.
Finally, research the seller a bit to make sure they are reliable. You can do this easily by checking their feedback rating and reading comments left by past customers, particularly those who have bought similar equipment. Top-Rated Sellers have earned their status by continuously providing the highest level of customer service.
Conclusion
Citizens' Band (CB) radio is a popular form of communication among hobbyists and businesses involving vehicular transportation, such as taxi services and truck drivers. CB radios allow non-licensed operators to both transmit and receive signals over certain dedicated radio frequency bands. While CB radios feature built-in speakers, sometimes an additional speaker is necessary. This may be due to excessive noise, obstruction of the built-in speaker when mounted, or a need to broadcast CB transmissions outside the vehicle.
There are two types of CB radio speakers, extension and PA. Extension speakers are generally used for improved clarity inside the vehicle, while PA horns are mounted externally to listen to or broadcast CB transmissions outside of the vehicle. The basic technical specifications for CB radio speakers include power output, impedance, frequency range, driver and magnet size, and cord length. Buyers may opt for speakers with additional features such as noise cancellation, a mute function, talkback, an adjustable mount, or weatherproof materials. It is also important to ensure that the used speaker functions properly; buyers should carefully examine the item prior to purchasing. Knowledge of the specifications and features helps CB operators compare speakers and find one that is right for them.