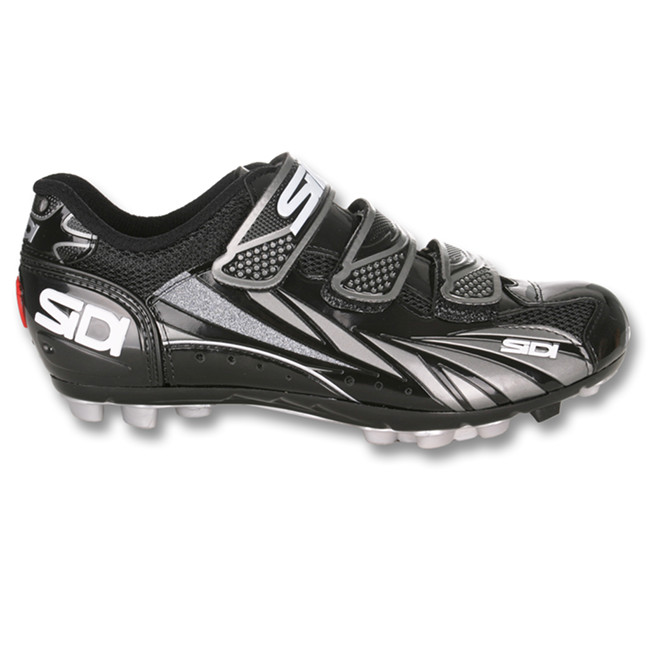 Cycling shoes are used as a means of making the riding of a bicycle more efficient and much less tiring. There are specially designed cycling shoes that help increase aerodynamics as they are thinner, as well as those that allow for greater speeds to be reached due to their light nature.
Overshoes are used as a means of protecting these cycling shoes, particularly when the cyclist is riding in wetter conditions. Both cycling shoes and overshoes are readily available as used from auction sites, like eBay.
The buying of cycling shoes can be complicated in terms of deciding which shoes to buy. Some cycling shoes are designed for use exclusively on certain bicycles and alongside certain riding styles only.
Therefore, this guide is written with the intention of helping prospective used cycling shoe and overshoe buyers through the buying process in order to ensure a sensible, affordable, and efficient purchase.
Types of Cycling Shoes and Overshoes
When buying used cycling shoes and overshoes, it is important to know which is the best and most suitable shoe for the type of riding that is to be undertaken. By knowing this, one can go on to find the appropriate footwear for their bicycle and riding preferences.
Below is a table defining the main types of cycling shoe available, all of which can be purchased as used on the likes of eBay:
Road Cycling Shoes

Road cycling shoes are often referred to as cleats. They are used for those who wish to have their feet attached when riding road-racing bicycles. They are extremely popular amongst road racing cyclists as the fact that they are attached to the pedal by a series of cleats means that they are considerably more efficient than if one was to ride whilst wearing casual trainers or shoes.
Road cycling shoes tend to have robust soles that do not have much give. This is done in order for the maximum amount of power to be transferred from the foot to the pedal. Road cycling shoes that are used at a higher level may have carbon fibre soles to increase the stiffness of the sole.
Despite the stiff, strong soles, road cycling shoes are often extremely lightweight, so to keep as much weight away from the bicycle as possible. The cleat system comes in a variety of styles. Most commonly, road cycling shoes will incorporate a 3-cleat system. However, there are those available that incorporate 2 cleat and 4 cleat systems, but these are uncommon to find, especially as used. Road cycling shoes also do not allow for the wearer to walk in them when not riding, as they are designed specifically for use alongside a cleat pedal.

Casual Cycling Shoes

This type of cycling shoe is recommended for those who wish to walk alongside their bicycle after riding, whilst also wearing a shoe that will help with the efficiency of their ride. They are widely used by the likes of commuters and those who enjoy cycling and walking trips. Despite the fact that they allow for easy walking whilst wearing them, casual cycling shoes are also narrow enough to allow for use alongside toe clip or hybrid pedals.
There are many different designs of casual cycling shoes, including those that look very similar in design to casual shoes and trainers. Casual cycling shoes and the various affiliates that are available are appreciated by casual and recreational riders for their versatility. Shoes of this nature are also readily available as used on auction sites such as eBay.

Mountain Biking Shoes

Cycling shoes designed for those who ride mountain bikes are done so with more of a focus on walking as well as riding than the likes of road cycling shoes. This is down to the fact that those who enjoy riding mountain bikes may need to walk through rough terrains to get to their desired track. This is also very much the case for downhill mountain bike riders who, due to the design of their bikes, need to walk back up to the top of the hill in order to ride again. However, there are mountain biking shoes available that can be clipped onto pedals, usually via a Velcro strap. This is to enhance power and efficiency whilst riding.
There are also mountain bike shoes that have spikes fitted to enhance the connection between the foot and the pedal that can be removed to allow for easier walking whilst off the bike. Mountain bike shoes also have thicker and stiffer soles than casual cycling shoes. These soles are stiff enough to enhance the riding experience, whilst also allowing the rider to walk safely once off the bike.

Overshoes

Overshoes are used as a means of covering cycling shoes and protecting them from external, environmental issues. Most commonly, they are used as a means of preventing cycling shoes from getting wet whilst riding during rainy weather. They tend to be made from the likes of rubber or other similar synthetic materials that can stretch over the shoe.
The majority of overshoes can be used on the likes of road cycling shoes and there are some available for mountain bike cycling shoes. Most of these overshoes will have specially designed holes to cater for the cleats that may feature on road cycling shoes. It is recommended that whilst overshoes are being worn that they are not walked on, so to avoid damage. This is a conditional factor that should be looked out for when buying used overshoes.
Considerations When Buying Used Cycling Shoes and Overshoes
As well as knowing which type of cycling shoe is most suitable for the style of riding and style of bicycle, there are some more shoe-centric considerations that should be thought about before settling for a purchase. Here are some of the most important things to think about when buying used cycling shoes and overshoes:
Comfortability
Cycling shoes should be comfortable, so as not to affect the cyclist when riding, as well as after riding. The likes of blisters can occur if cycling shoes do not fit correctly. This can be avoided, however. One should find out how many times the cycling shoes have been worn by the previous owner. The fewer times they have been worn, the better.
After the first few wears, cycling shoes tend to adapt to the foot of the cyclist, so one person's cycling shoes may not fit well on another person. It is best to buy a shoe in a size that may be slightly bigger when walking, as this tends to mean they fit better whilst riding.
Compatibility
This is especially true of road cycling shoes. When buying used cycling shoes one needs to make sure that the amount of cleats on the shoe matches the number of cleats on the pedals. There are shoes available that fit every amount of cleats.
Most popularly are those available with 3 cleats, but there are those that feature 2 or 4 cleats. Be sure to check the pedal before searching for a pair of used cycling shoes. Furthermore, one should also check the same thing for overshoes. The holes on the bottom of the overshoe should match those of the shoe and the pedal.
Condition
The condition of a used cycling shoe is also an important thing to look out for during the buying process. Firstly, the condition of the shoe can greatly affect the price, as poor condition shoes should be worth a lot less than a pair that is of a high condition.
It is also important to check the condition to ensure that the connection between the shoe and the pedal are secure and that the fit will not slip off at any time during a riding session. Furthermore, one should check overshoes for signs of wear on the bottom from walking, because this can affect their performance, as well as their price.
Buying Used Cycling Shoes and Overshoes on eBay
Cycling shoes are available in abundance on auction sites such as eBay, especially as used. The best way to find them is by visiting the Sporting Goods section and by choosing the link entitled Cycling. Then, one should head to the Cycling Shoes and Overshoes category before clicking the Used filter tab to ensure that the shoes being purchased have previous owners.
After a suitable pair of cycling shoes or overshoes have been found that match personal sensibilities, one can then use one of the three buying options offered by the site:
Bidding
Making a Best Offer
Using Buy It Now
There is plenty of advice on how to use these options by visiting the Buyer Tips page of the site.
It is especially important to check the condition of used cycling shoes on eBay by thoroughly reading the product description to check for any wear and tear. The majority of sellers will also provide images of the shoes to give a further insight as to their quality. If there are any inquiries regarding the shoes it is best to get in contact with the seller..
Conclusion
Ultimately, the best way to buy used cycling shoes and overshoes is to know what it is that is required and most suitable before beginning the search. Remember to look out for compatibility issues in regards the cleats of the cycling shoe, as well as taking note of how much walking needs to be done in the shoes. Walking with the wrong shoes can both damage the shoes, as well as putting the wearer of the shoes at risk.
Furthermore, remember to buy cycling shoes suitable for the bicycle that is going to be ridden. It is also wise to take the weather conditions and terrain into account before purchasing a pair of cycling shoes or overshoes.
With eBay being the best place to acquire a pair of cycling shoes or overshoes, one should finally remember to read the terms and conditions of the site and of PayPal if this is the preferred payment method.